Attendance

The Importance of Good Attendance and Punctuality
Regular attendance at school is vital to help children get the best possible start in life. At Thorpe we aim for an environment which enables and encourages all members of the community to strive for excellence and we regularly promote the importance of good attendance during lessons and assemblies.
Children who frequently miss school often fall behind and there is a strong link between good school attendance and achieving good results.
Please speak to us if you are having any difficulties getting your child into school, we have a pastoral team who will support them and you to improve their attendance.
Your Responsibilities as a Parent
All children aged between 5 and 16 are required by law to receive an education, and it is the duty of parents and carers to ensure that they are supported to do so.
Children sometimes have to miss school because of illness or if they have long term medical issues. If this is the case, parents should contact school the same day to let them know the reason that their child is not in school on 0113 5217040.
If your child is ill, please expect our office team to ask you what is wrong with them and when you think they will be back in school. Guidance on if and how long to keep a child at home can be found by clicking on the image below.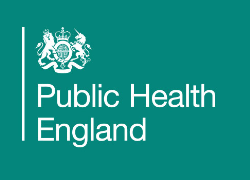 Our Responsibilities as a School
To reach and maintain our attendance target of 95% we will take the following measures.
• Closely monitor every child who has attendance below 95%,

• Parents or carers of 'persistent absentees' (children with attendance below 90%) risk being referred to the Leeds Attendance Team which may result in a fine or legal proceedings.

• Reward the class with the highest attendance and the fewest late marks with a whole class reward each week. The best attenders also get a trophy to keep in their classroom for the week.

• Display attendance figures and late marks on each classroom door and publish weekly attendance figures in the newsletter.
Our Attendance Target for the whole school and individual pupils is 95%.
Week Ending 13th January 2023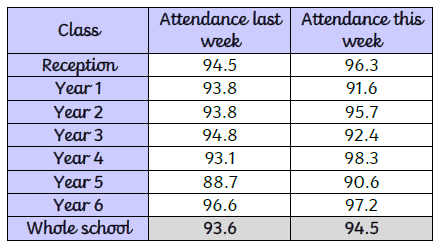 Taking your child out of school at any time of the year has a large impact on their education and you could be fined for taking your child on holiday during term time.
Our curriculum in Primary School is very densely packed and the children continue learning right through to the end of the academic year. Your child could miss important knowledge and skills teaching which will then mean they have gaps in their understanding the following year.
It's not just academic learning that children miss when they are taken out of school for term time holidays; children missing school in the summer term towards the end of the academic year may miss out on school trips, sports day and other end of year activities.