Admissions

Admissions to full time education are controlled by Leeds City Council. Full details of the admissions policy are available below.
Applying for a Reception Place
For information on applying for a Reception place, please visit the Leeds City Council Web page below.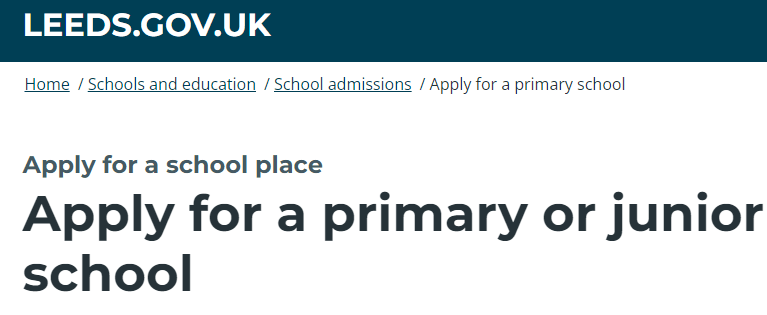 Admission to Nursery can be arranged by contacting us on Nursery@thorpe.leeds.sch.uk. We will be happy provide you with all the relevant forms and information you will need, as well as arrange a convenient time for you to visit the school.
If you would like to apply online, please complete the nursery application and return to school.
For an in year transfer, please click here to download the form. We will inform you of our decision in writing within 10 working days.