In line with the risk assessment in place to minimise the rate of infection, we will continue to restrict parents onto the school site for the time being.
In exceptional circumstances, there may be times where we need to meet with you, or you with us and this can be arranged through the office or the Leadership Team and details about procedures shared with you.
We realise this is far from ideal, but we hope that this is a temporary measure that we will be able to relax once infection rates reduce.
Supporting your Child with the Return to School
Leeds Educational Psychology Team have produced a guide for parents and carers to help them support their child's return to school which you can download below.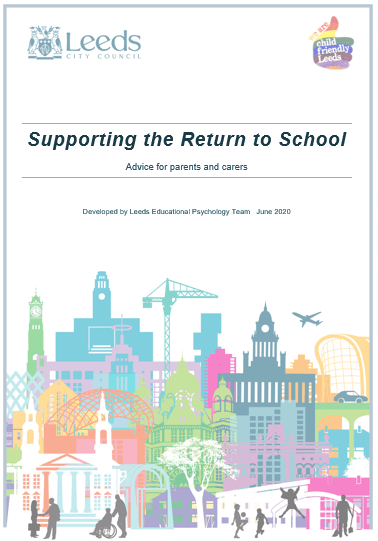 If you or your child have any worries or concerns, or you need some support and advice, you may find the sites below useful.
For a full list of family support information and website links, please click here.