This page is currently being updated, check back soon.
In Year 1, the children will still be learning through play: they will still be exploring, discovering and making use of the areas of provision around the room, however the day will be more structured than it was in Reception.
The children will learn in a variety of ways to support them with making the most progress possible through an extensive range of topics which will make learning engaging for all. The children will learn about a broad range of topics with plenty of hands-on activities to encourage independent learning. There will be an enhanced focus on Phonics which will encourage the children to apply these skills in reading and writing.
Take a look around Year 1
Year 1 Autumn Term Overview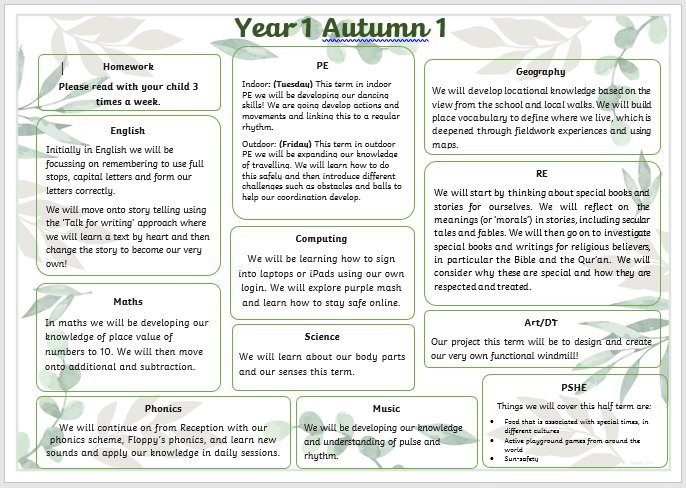 Year 1 Long Term Curriculum Plan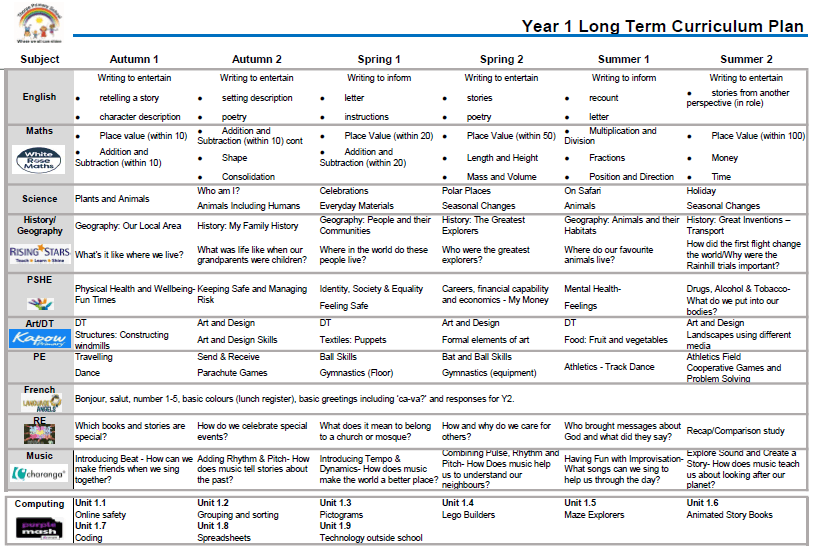 End of Year 1 Expectations