Sunday 5th April 2020
Today's project is another collage, but this time with torn paper. I have been inspired by the beautiful birds in my garden this week and have decided to do a robin perching on a branch, but yours can be as simple or as complicated as you like.
I didn't particularly feel like doing much drawing with this project so I just looked online for some images of robins and printed my favorite onto a piece of card and cut it out. If you want to use this image in your collage, you can download it here.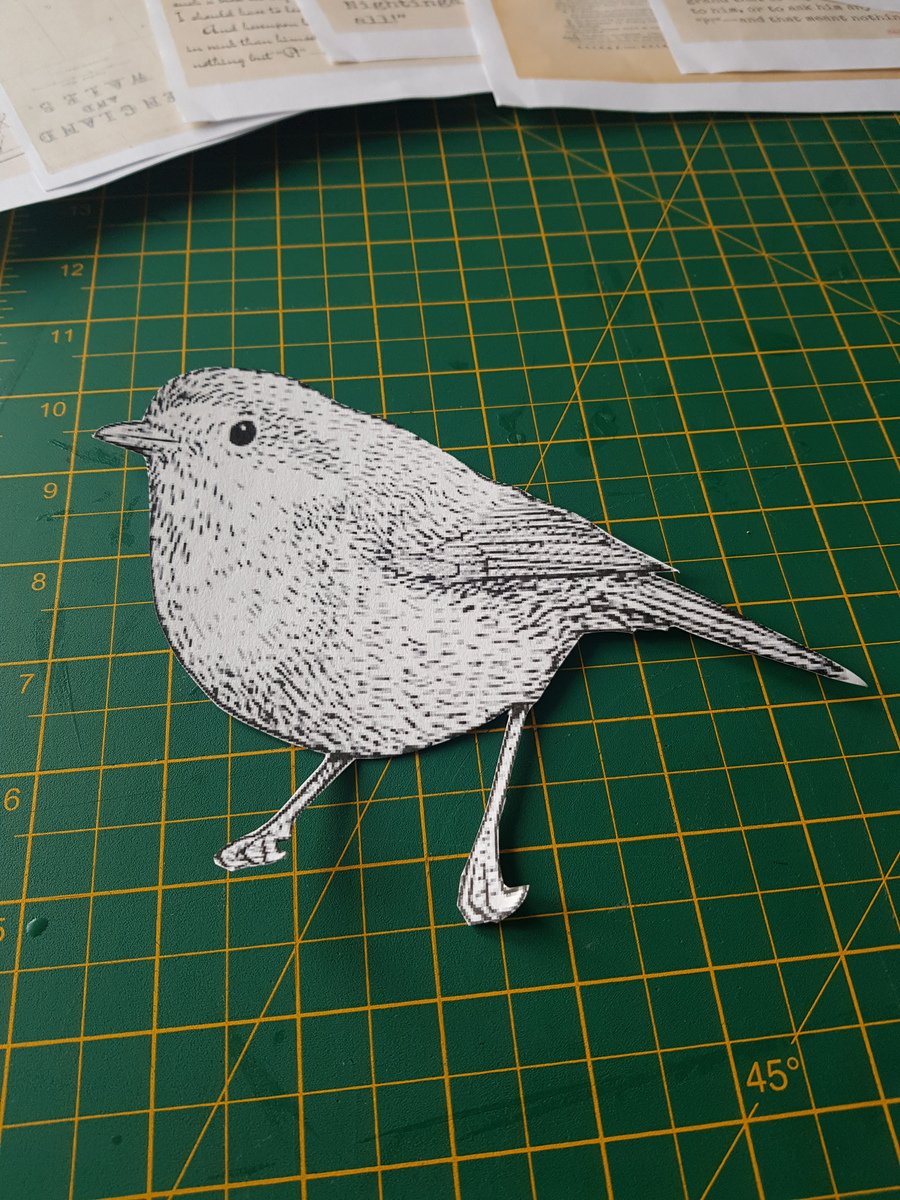 I then drew a background of branches and leaves for him to perch on, using another piece of card.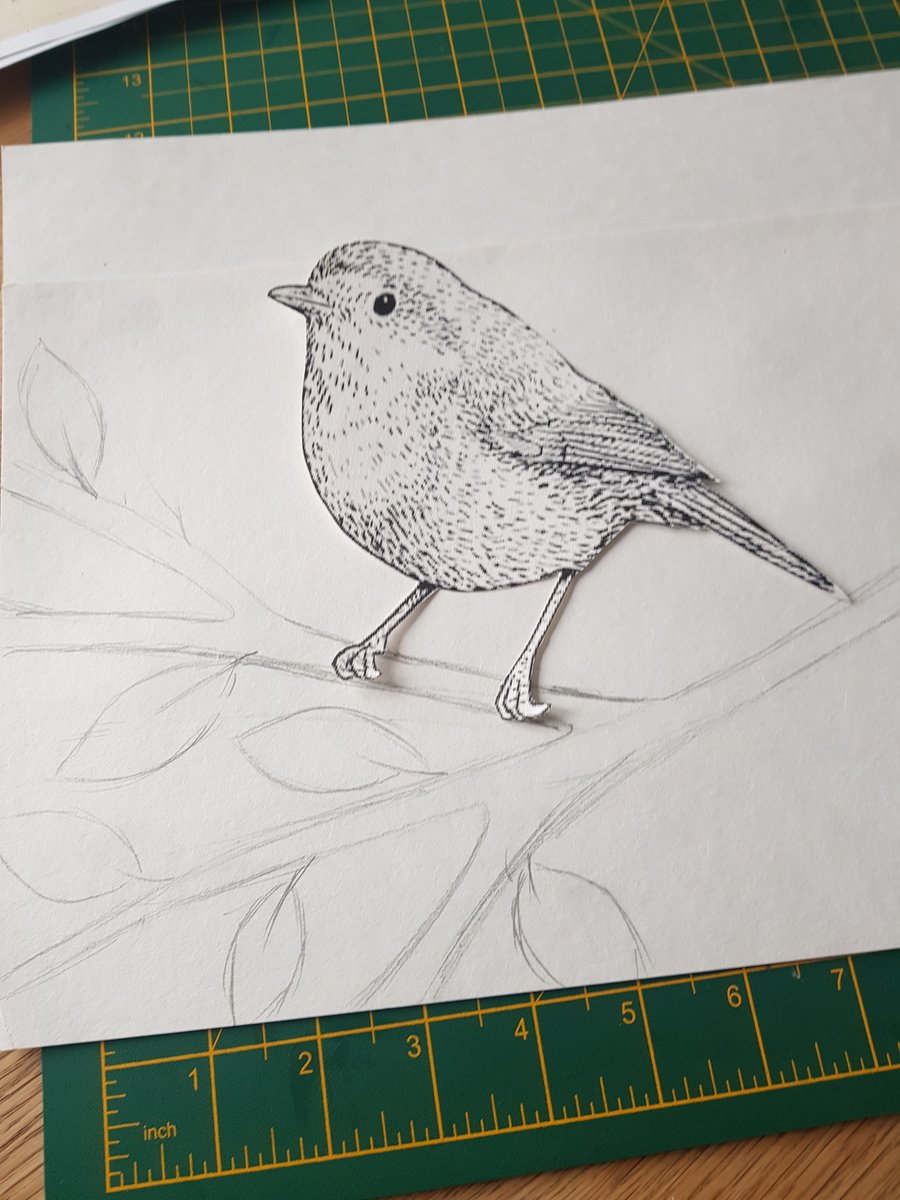 I wanted my background to look like old book pages but didn't want to rip up any books, so I was able to find some free printable papers online. I also used old magazines and other bits of paper from my stash.
Time to start ripping up your paper.
Keep going, you're going to need a LOT more than that.
Time for the fun part, start gluing your torn paper onto you background. I just used a normal glue stick for this. I followed the edge of my branches and leaves as they are going to be different coloured bits of paper.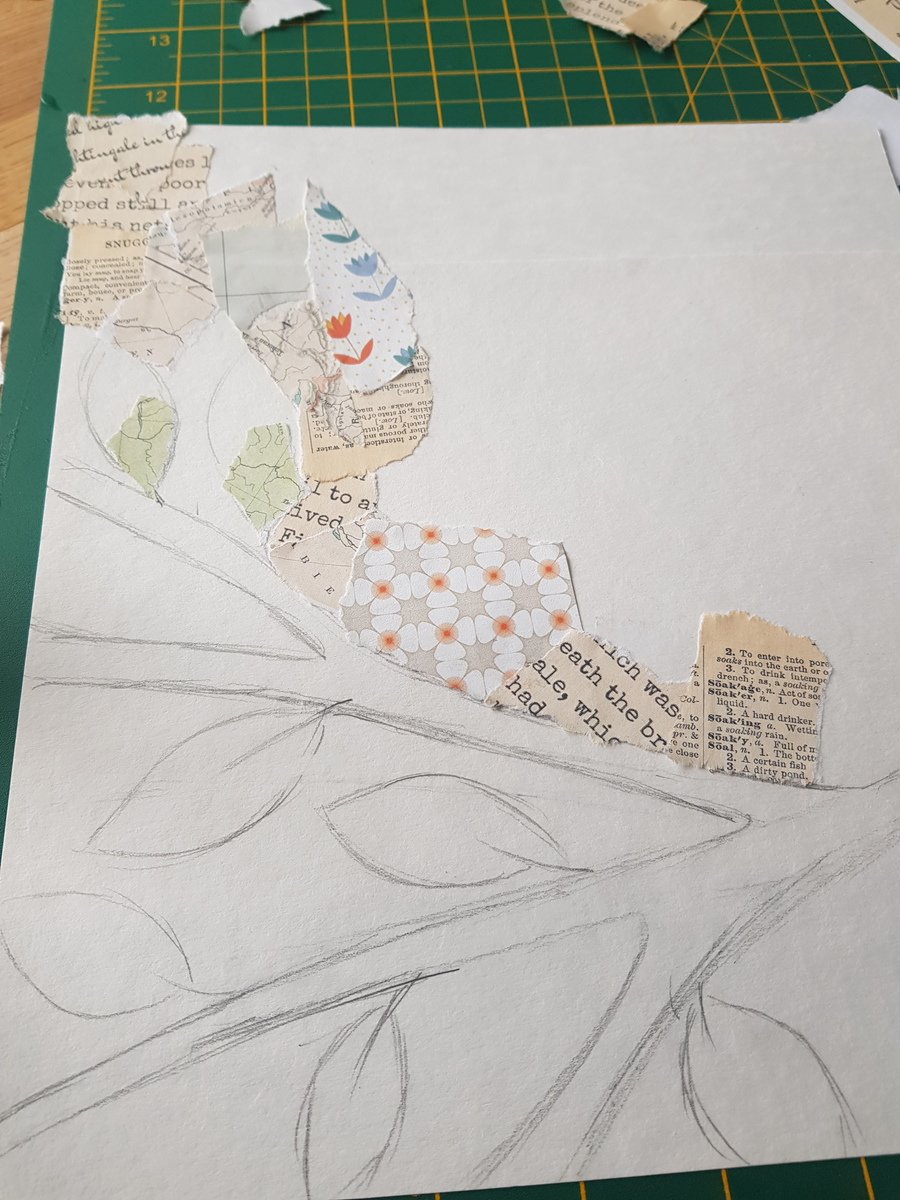 I downloaded and printed an image of wood and cut it into very thin strips and followed the line of my drawing to create the branches. You can download the wood effect paper here.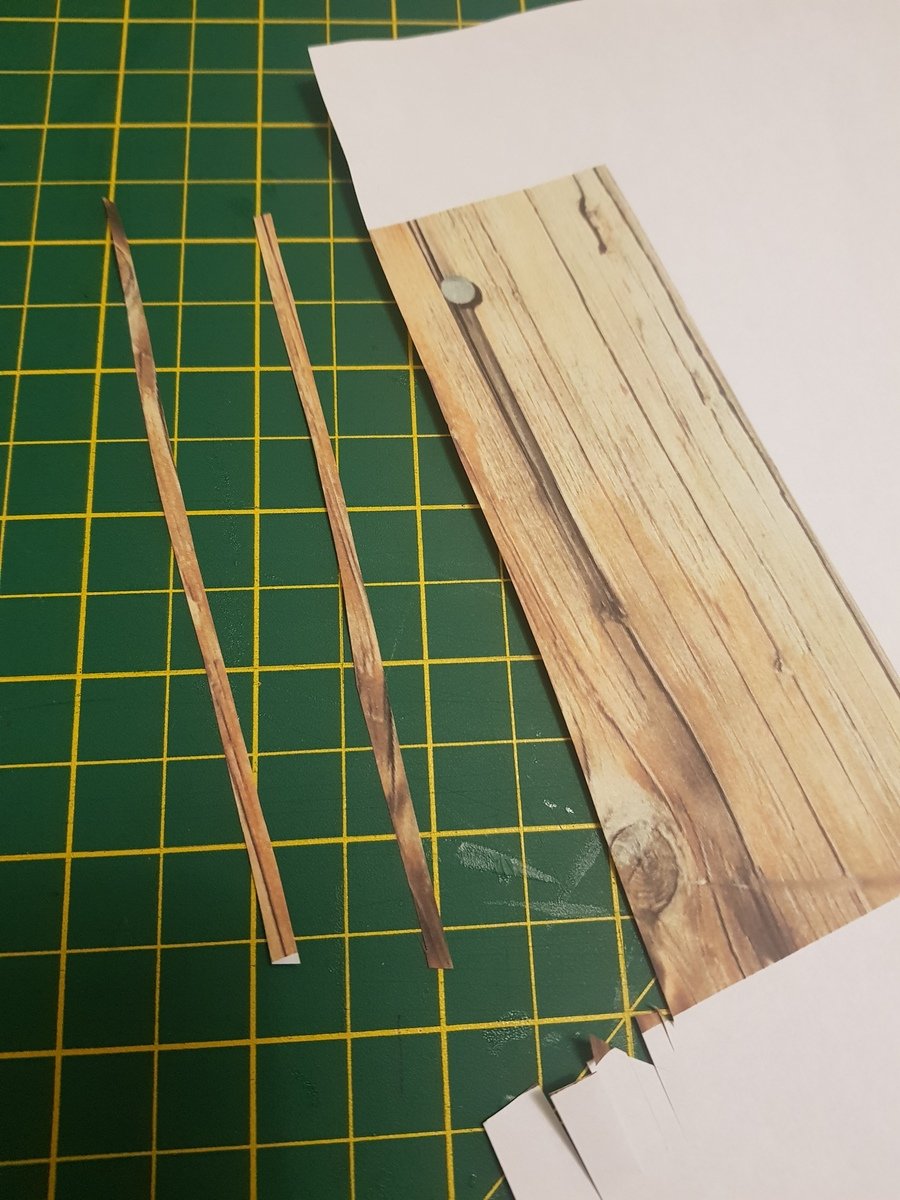 Tiny scraps of green papers made the leaves; you can see there are lots of different coloured scraps within each leaf.
Keep going until your background is totally covered. At this point I gave it a thin coating of Modge Podge to seal it, but slightly watered down PVA would work just as well. I'm going to trim all those those rough edges.
Now time for the robin. I did quite like how it looked with just the original robin image.
In the end I decided to collage the robin as well. Here he is with most of his red breast completed. As robins have such a beautiful song, I have used a (free to download) paper with musical notes.
Almost finished! the legs were REALLY fiddly so I just collaged them quite messily and trimmed away the excess paper when the glue was dry.
Here is the finished picture. I'm really pleased with it, but my kitchen floor is COVERED in tiny scraps of paper. Time to get the hoover out. Happy crafting!