12th May 2020
Hello again art lovers!
I think what I have learned doing this blog, is that I REALLY like doing collages. This week's project looks impressive, but is actually really simple to do. Inspired by David Hockney, I decided to give his photo collage technique, or "joiners" a go. Specifically, it was this image of his Mum that inspired my collage.
You could actually take lots of different photos for this and then print them out, but my collage is made up of only two slightly different photos I took ages ago of the same moment. Once I chose the photos I wanted to use I used a free photo collage app to crop and blow up lots of different sections of each picture.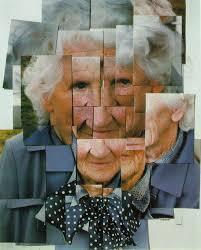 You can see the two photos I used at the top of the image. I used the Fotor App on my Smart Phone to create two pages of cropped images like the ones below, and then printed them out onto ordinary A4 printer paper. If you are feeling very fancy, you could use actual photographs for this.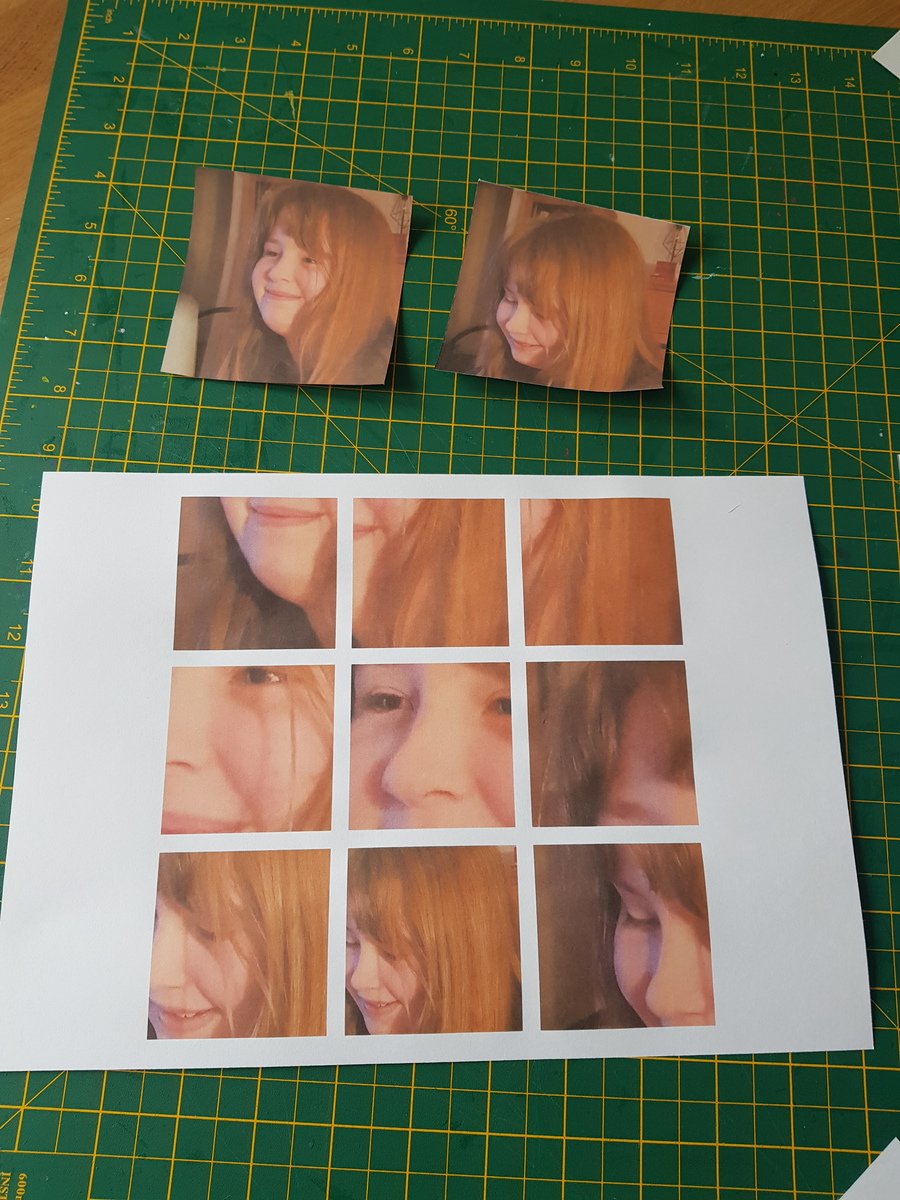 I then cut out my images using a craft knife to ensure they were neat and that there were no wobbly edges.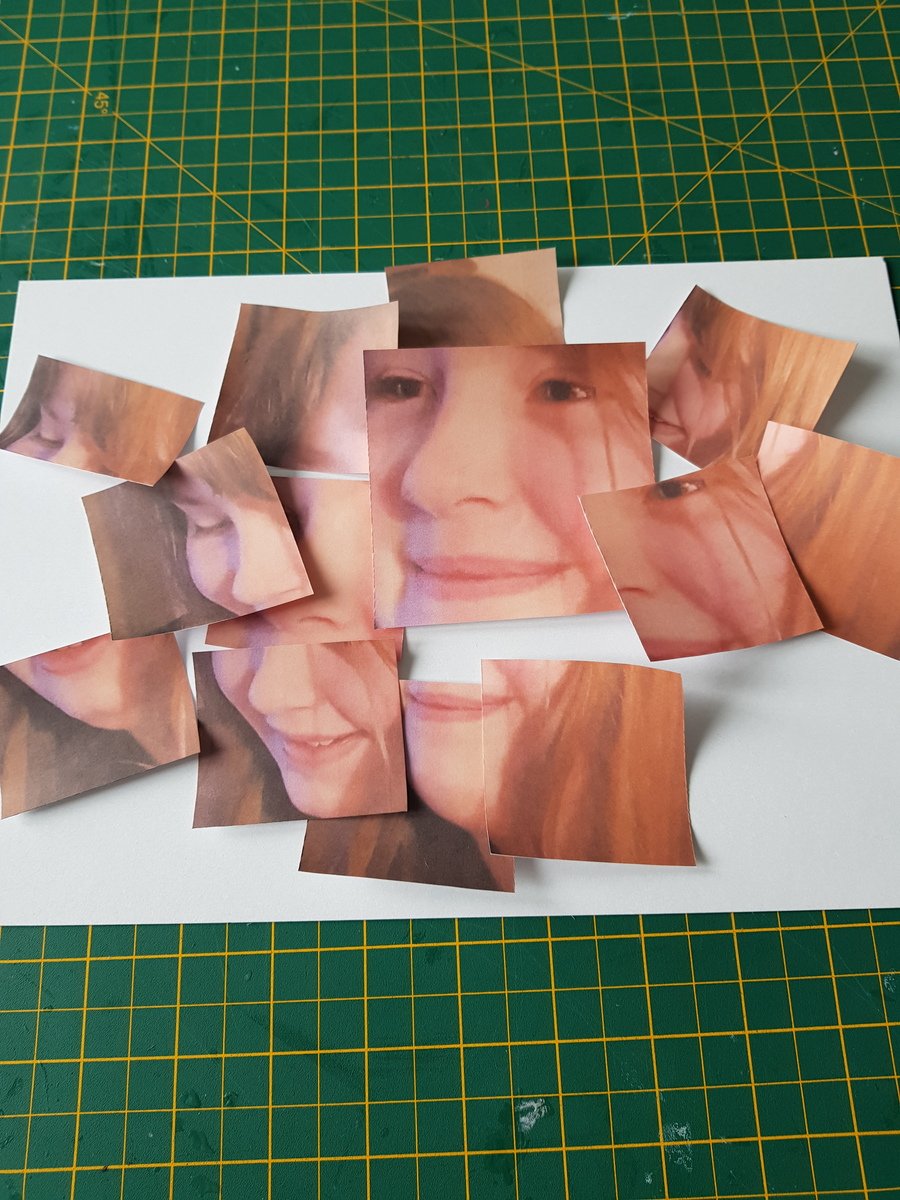 The next step is to arrange the images; I don't think there's a "science" to this, just keep moving them around until you are happy with the configuration. I used a glue stick to lightly stick them down as this gives you a bit of time to adjust the images slightly before the flue dries.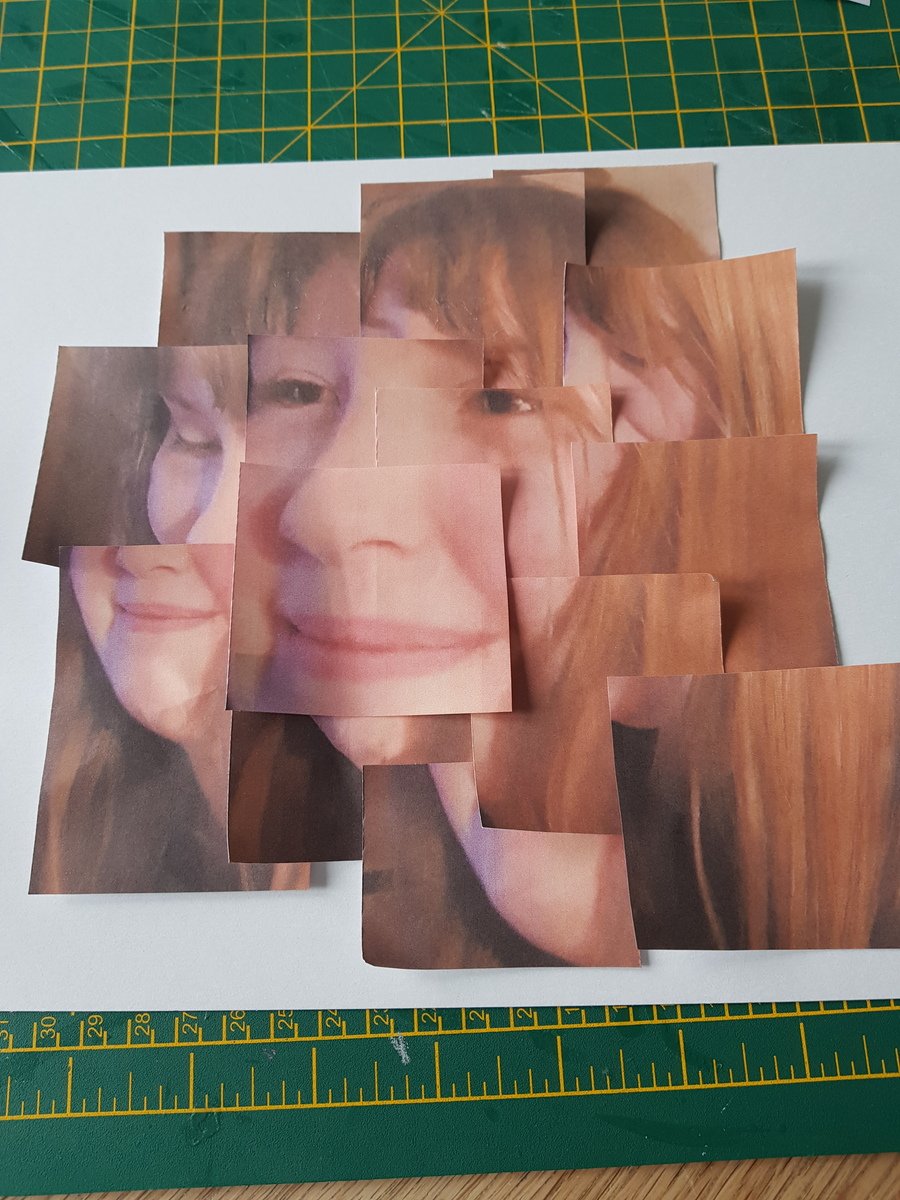 Once I was completely happy with the configuration of the images I used Mod Podge (PVA or equivalent white glue is fine here) to stick down the edges. And here is the finished picture; so simple, but incredibly effective.