Thursday 26th March 2020
Today's activity is making a match-box diorama and once again I have my trusty assistant, Isobel to help me. Have fun!
Okay, I've got a confession to make, I didn't actually have any match-boxes; I did have small cardboard jewellery boxes so we used those instead. Boxes this small might be a bit fiddly for small fingers, but any smallish box would work, you could even use a shoe box.
We've also used lots of small scraps of paper, Modge Podge (slightly watered down PVA would work just as well), a paintbrush, plain paper, card, a pencil and black fine liner pen.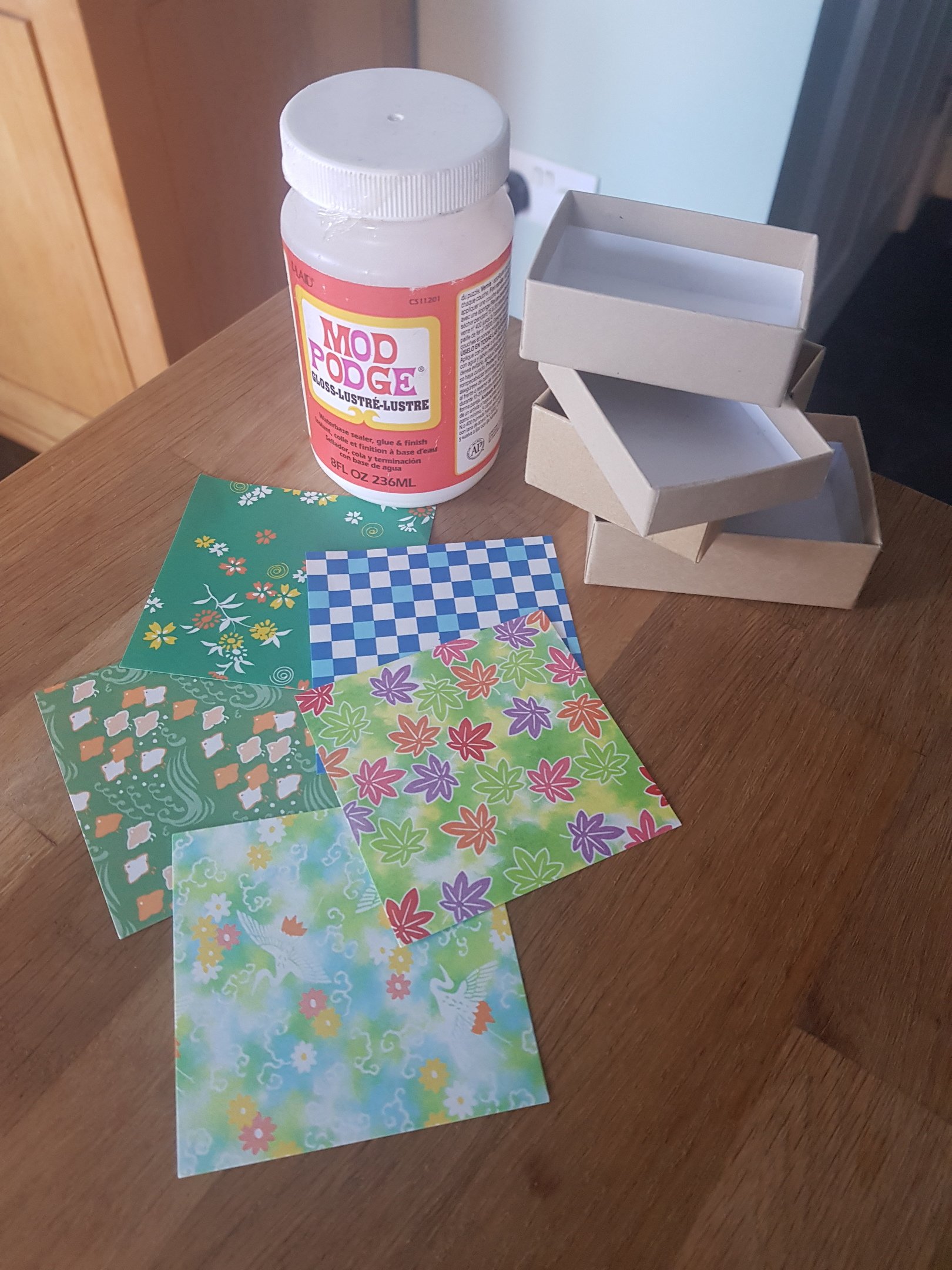 You could use any kind of paper for this as you only need tiny scraps, we even used some old book pages in ours (please don't rip up your books!)
Then we ripped up lots of pieces of paper and glued them into the box, overlapping and layering them a bit like paper mache, until the whole inside of the box is covered.
Not finished yet, lots more layers to add.
Then we drew and cut out some characters for the box, Izzi drew some of her trademark kawaii style critters and I went for a fairy tale theme. Izzi is really good at drawing, but if drawing is not your strong point, you could use pictures from a magazine or print some images from the internet.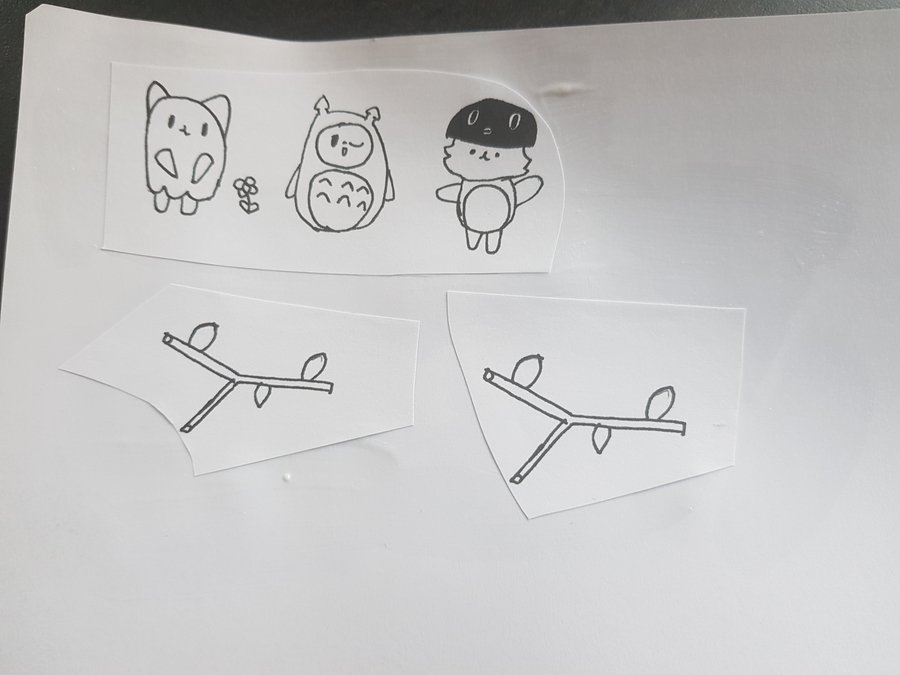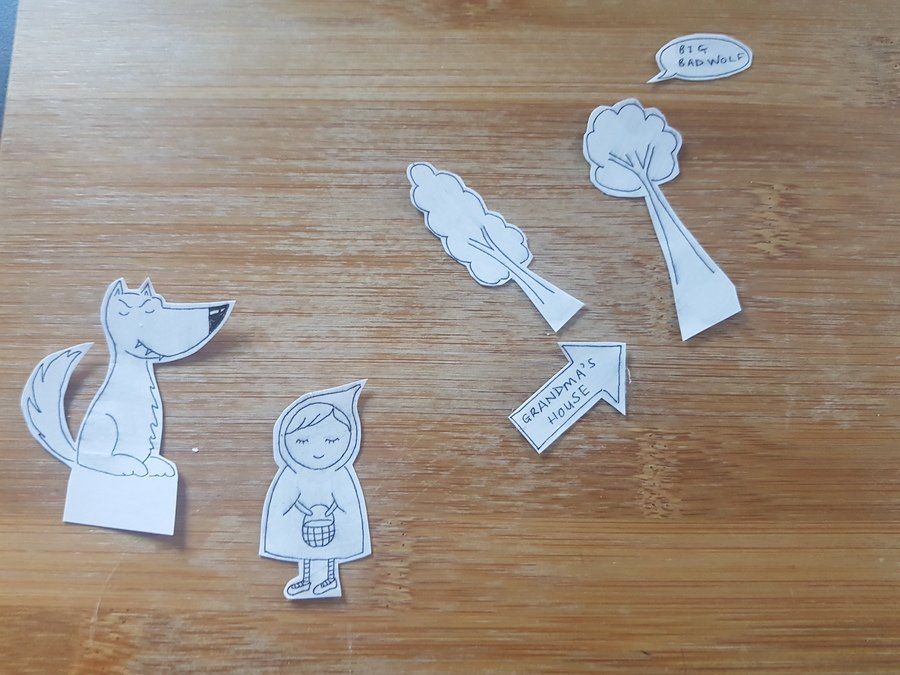 We stuck them on cardboard for extra sturdiness before cutting them out. Make sure you leave a little bit of a tab on the bottom of your characters which you can fold over and use to stick them into your box.
Izzi's finished diorama with cute kawaii critters. The figures are spaced out to make the whole scene look three dimensional.
My finished Red Riding Hood Themed diorama. That wolf is up to no good...
I had so much fun with this, I made another!