Air Dry Clay Picture Holder
Monday 20th April 2020
Hello again.
I'm having so much fun trying out all these different creative activities, I hope you are too. Today I am going to show a cute little project with Air Dry Clay, that is really easy to do. If you give this project a try, I would love for you to send me a picture via your Class Dojo Page, Tapestry or parents@thorpe.leeds.sch.uk.
I used Air Dry Clay for this, but if you don't have this you could try making salt dough or here's a recipe for home made clay using bicarbonate of soda. I have actually tried this and it works really well and has a similar texture and finish to shop bought air dry clay.
The first thing I did was wrap some craft wire round a marker pen to make the picture holder bit. Make sure you wrap it around at least twice as the picture will slot between the coils.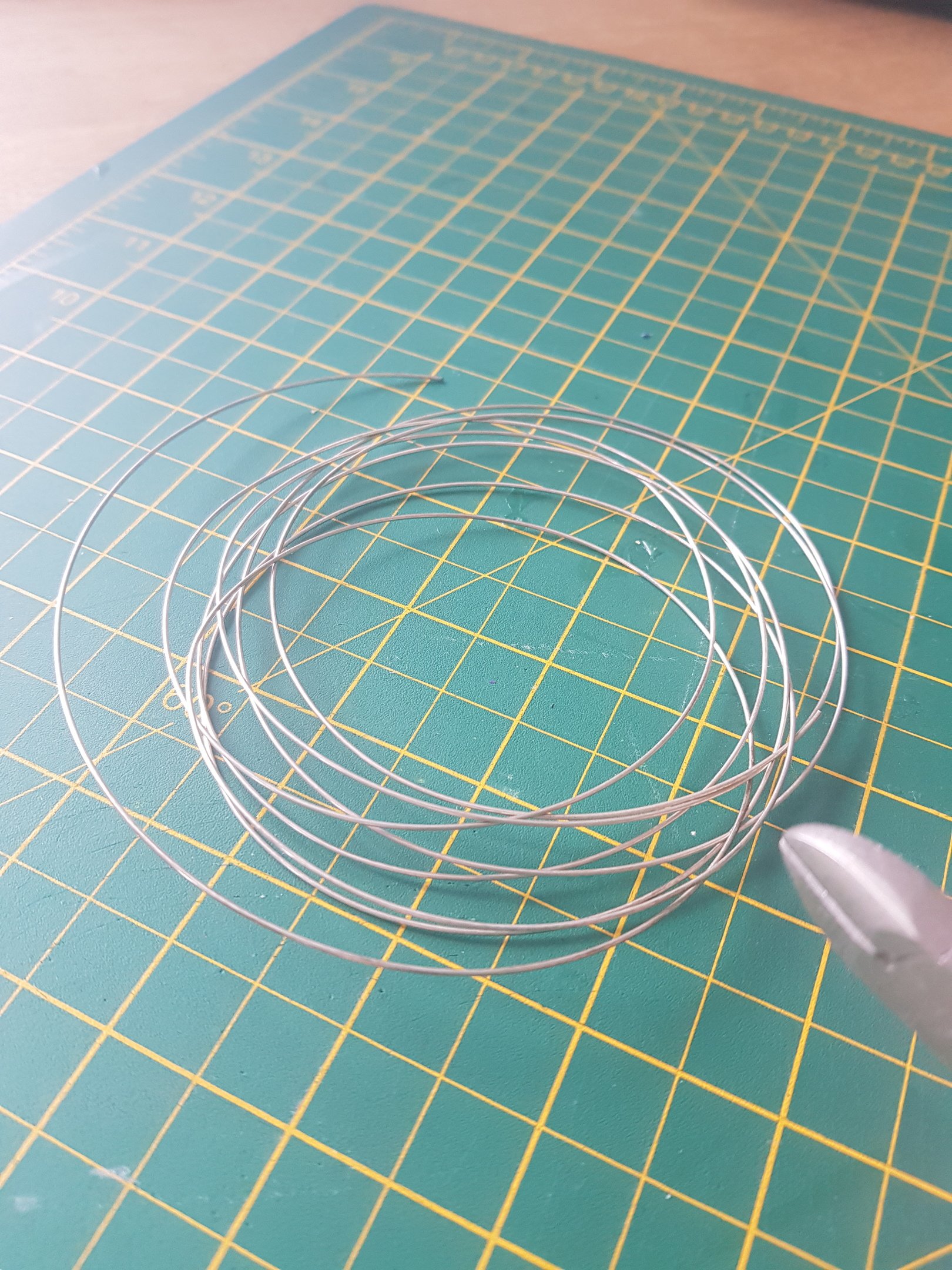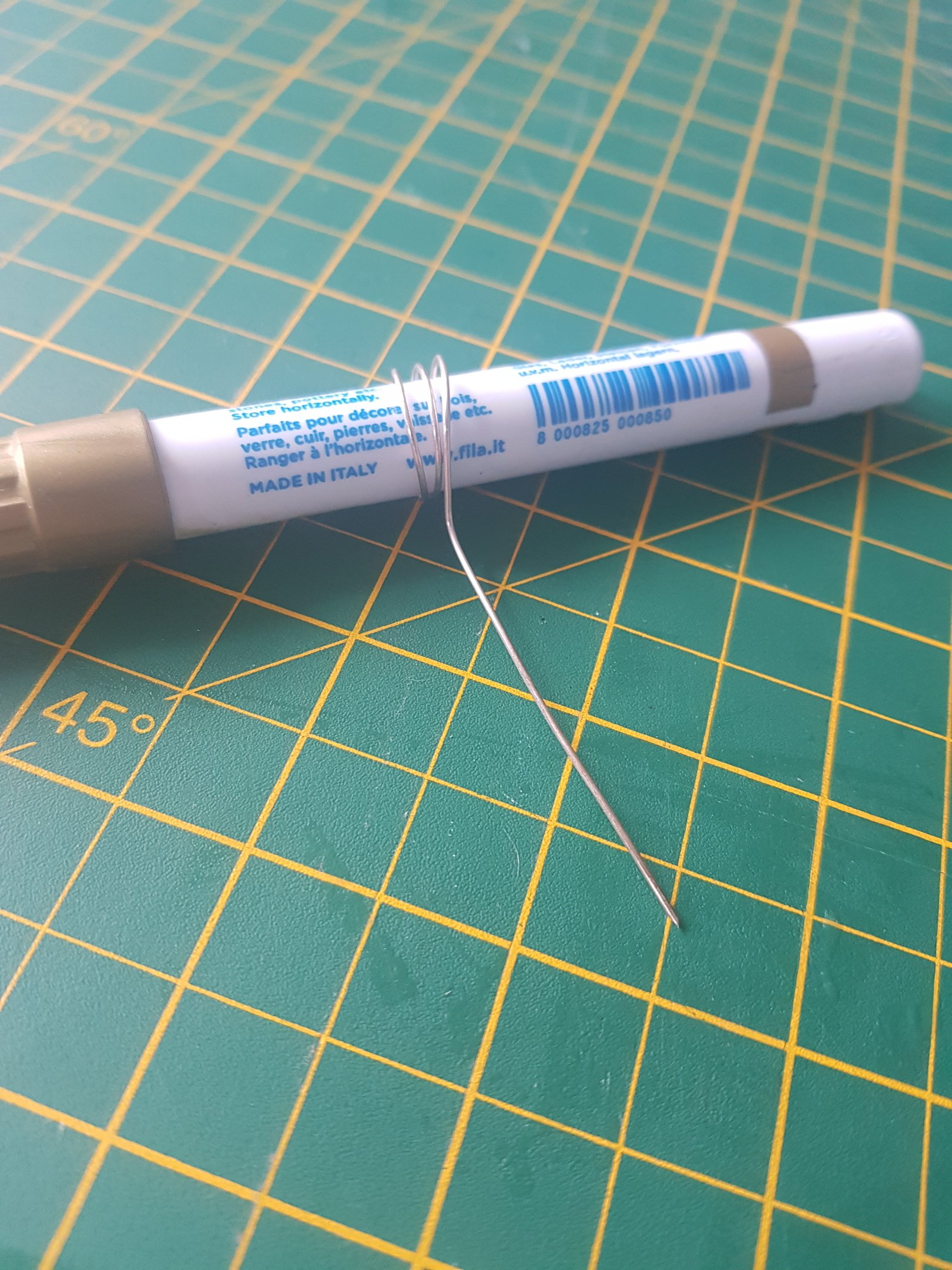 Take a small lump of clay and roll it into a ball; it needs to be big enough to support the weight of a photo, but not too big as it will take AGES to dry. Once you've rolled your ball roll one end into a point like this.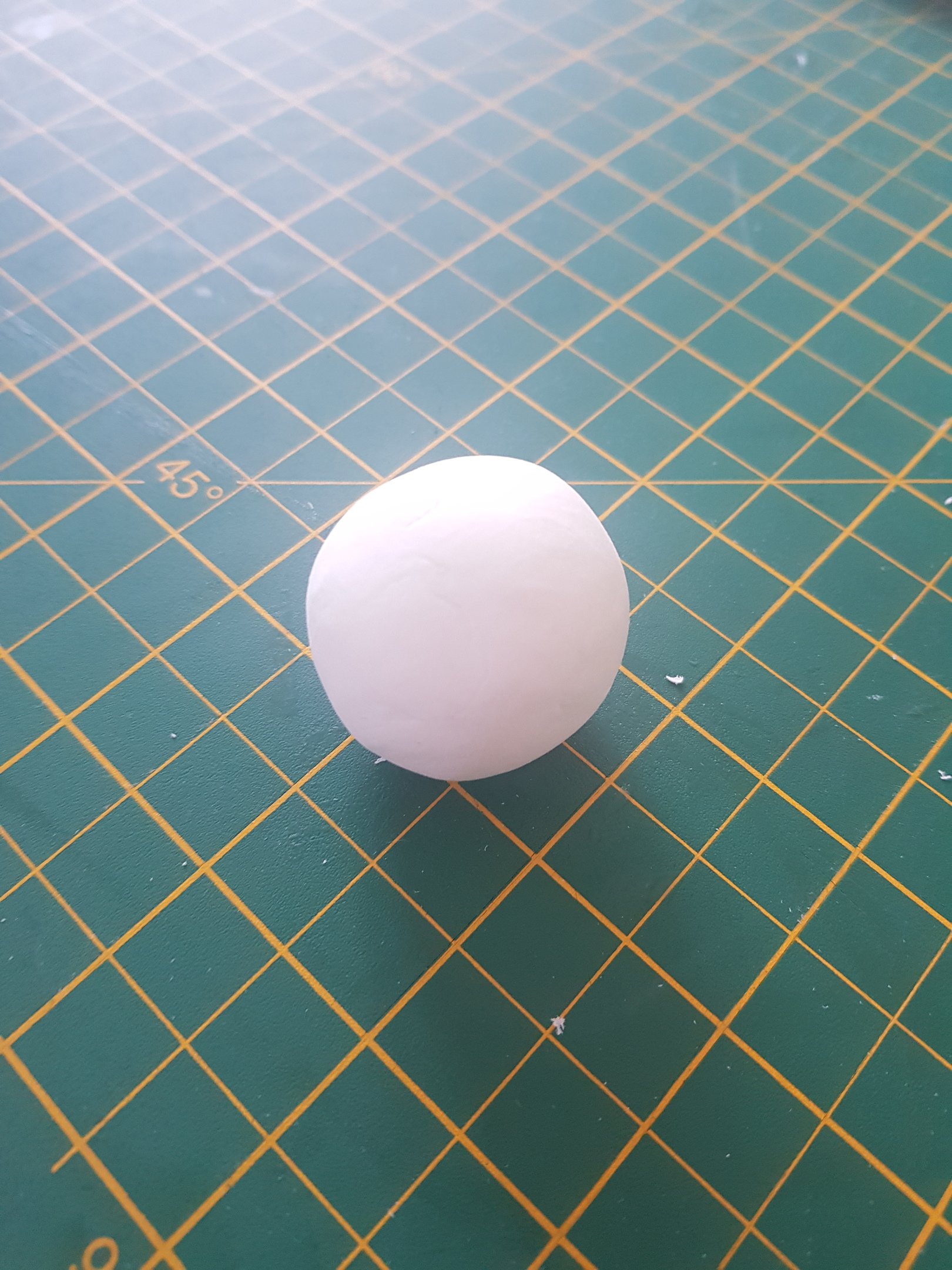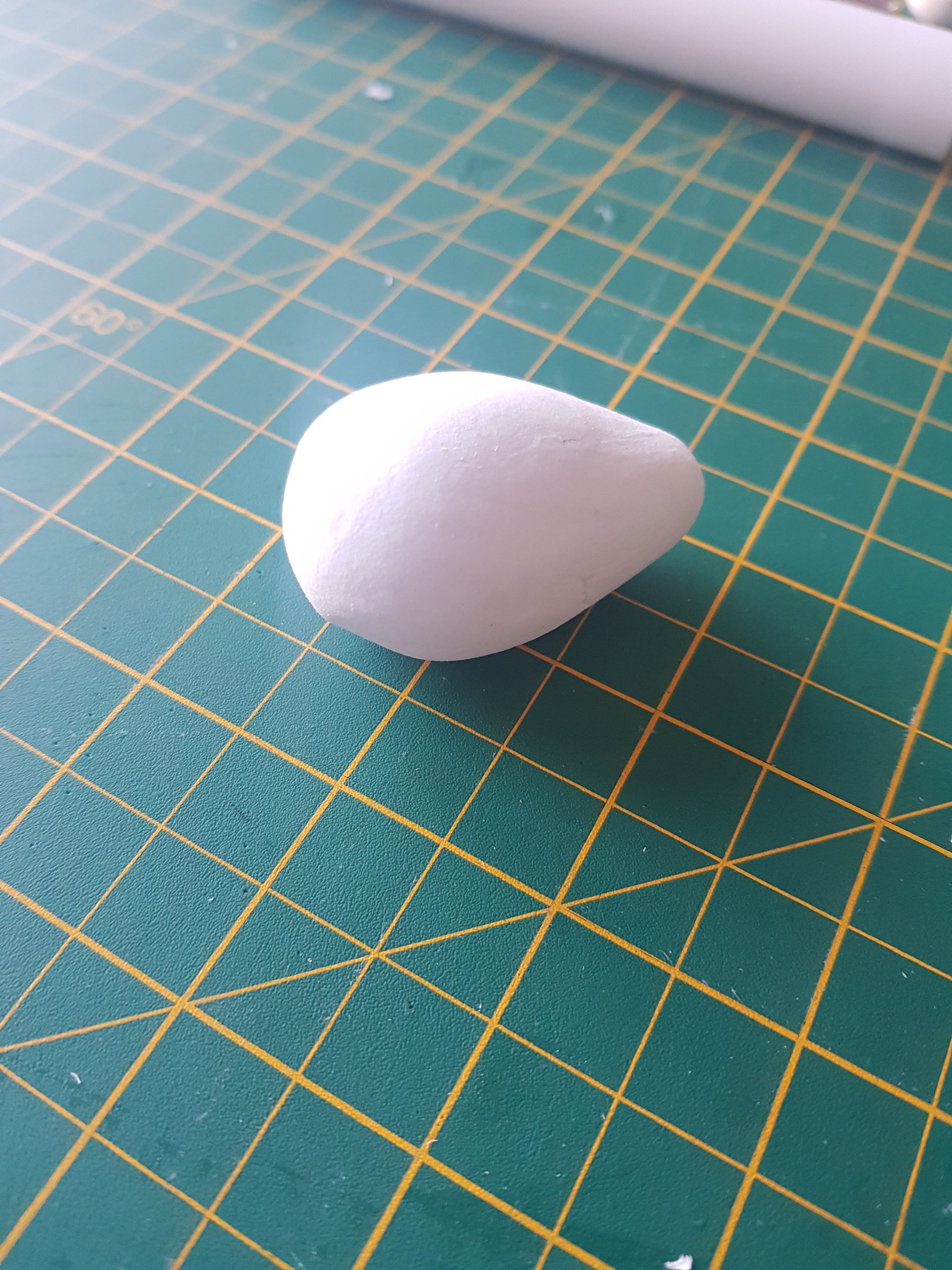 Press the round end flat with your thumb so your bunny will stand up.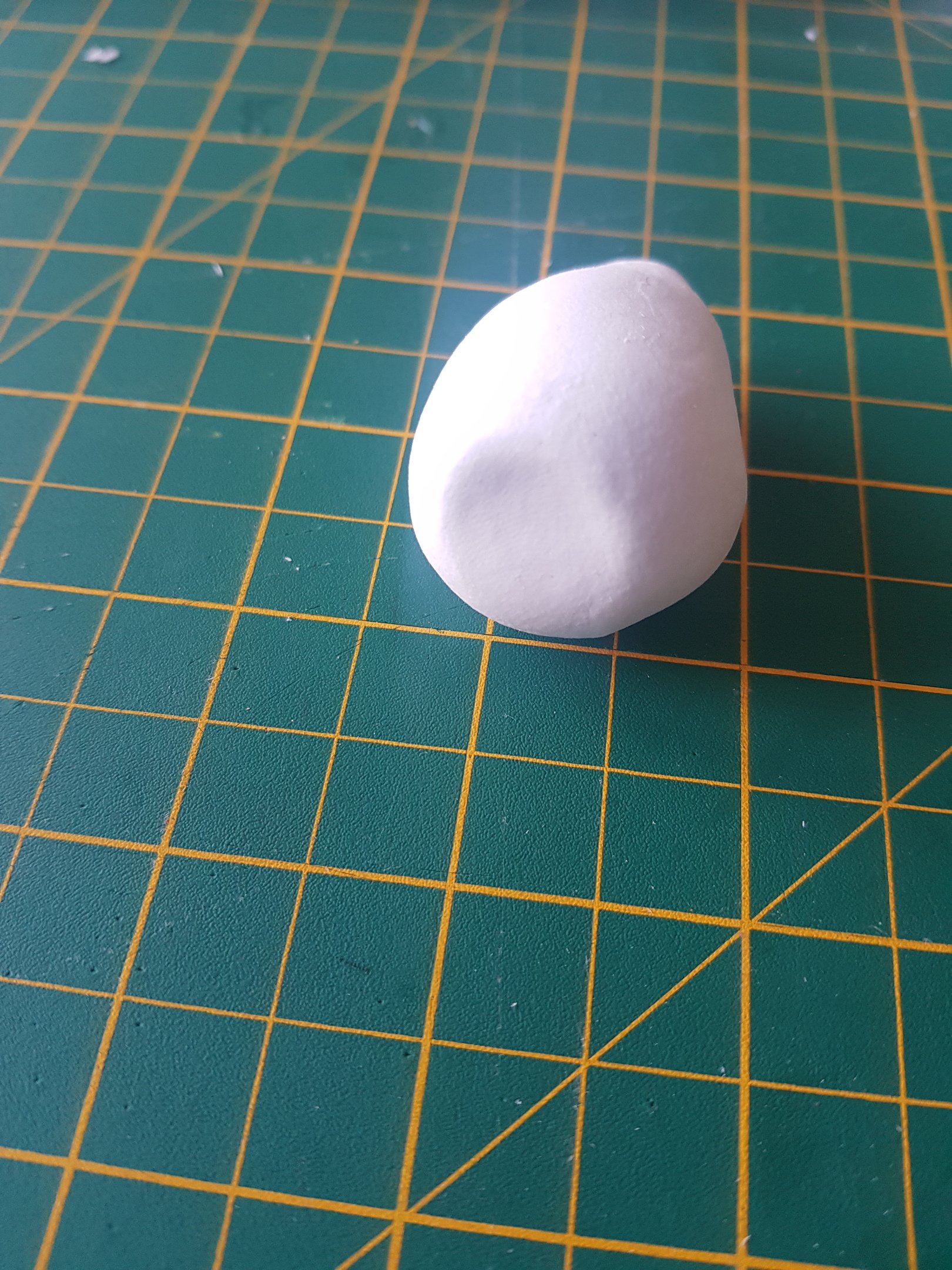 We are going to make the ears now. Stand your clay up and with a pair of scissors cut into the pointed end like this.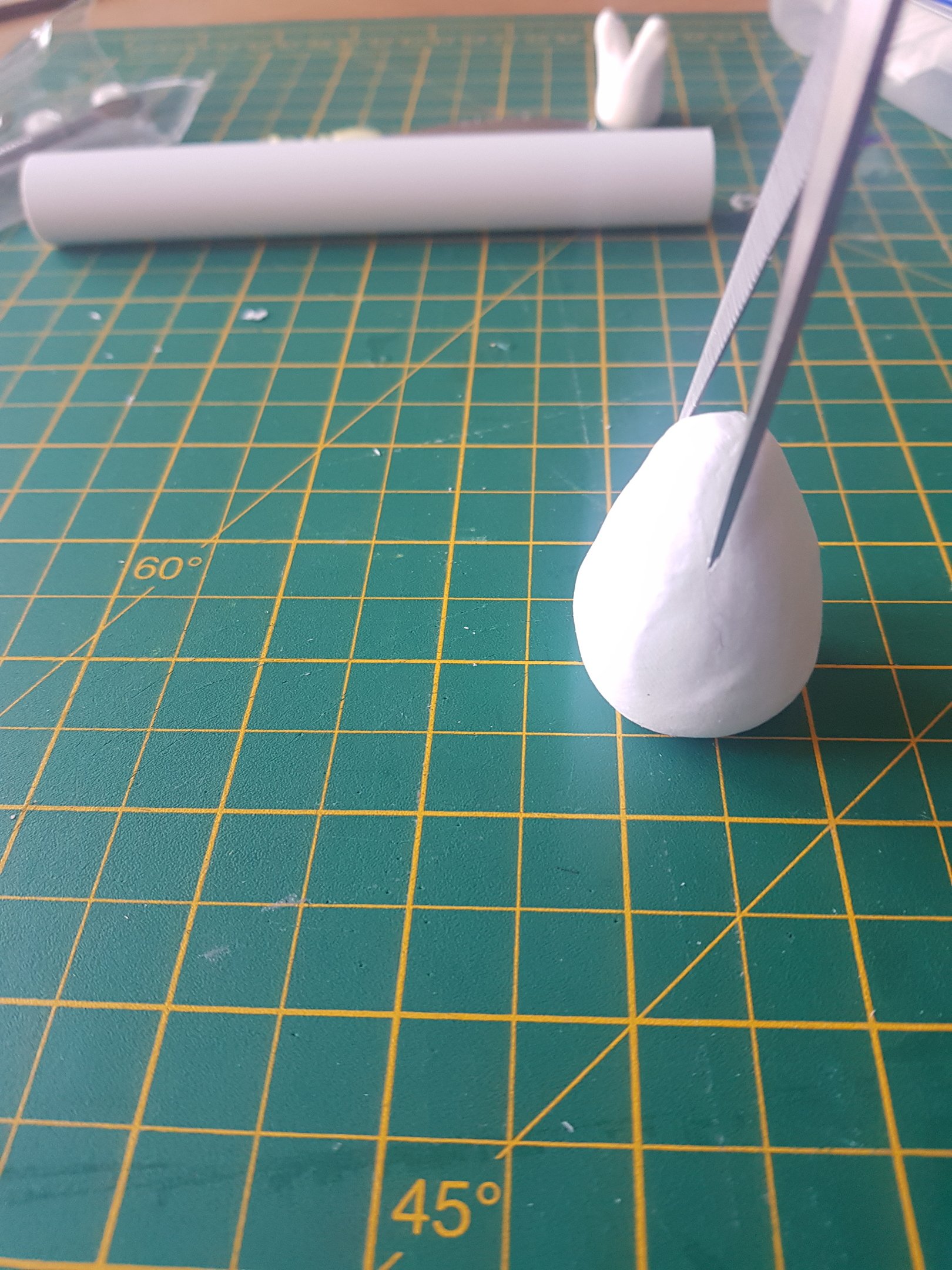 I used my thumb and forefinger to flatten the ears a little bit.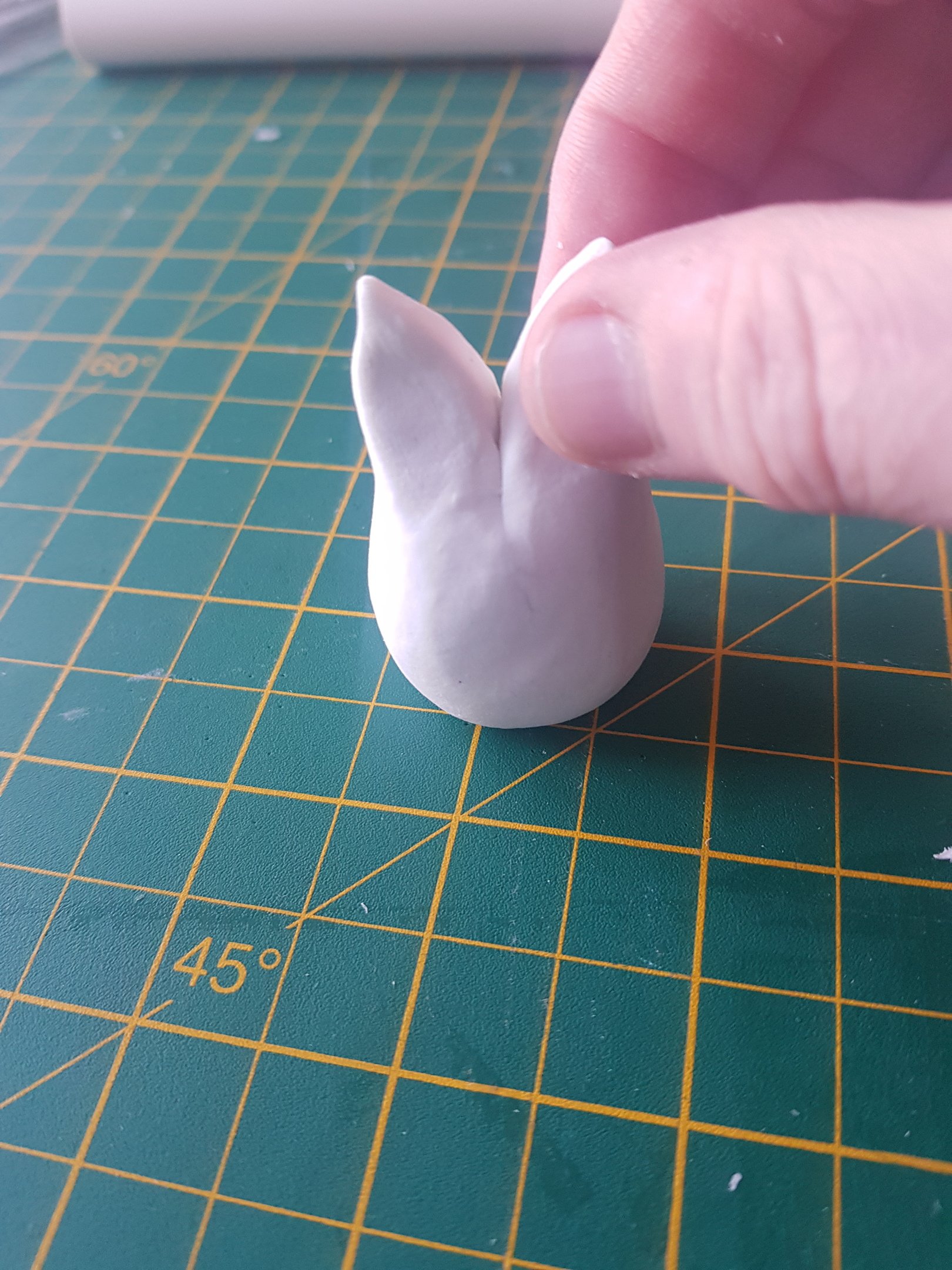 Time for a tail! Break off a small piece of clay, roll into a ball and attach it to the back of your bunny. I did this by pressing it lightly so it adhered to the clay. Insert your wire into the top of his head at this point, press it quite far down so it will hold the picture once it is dry.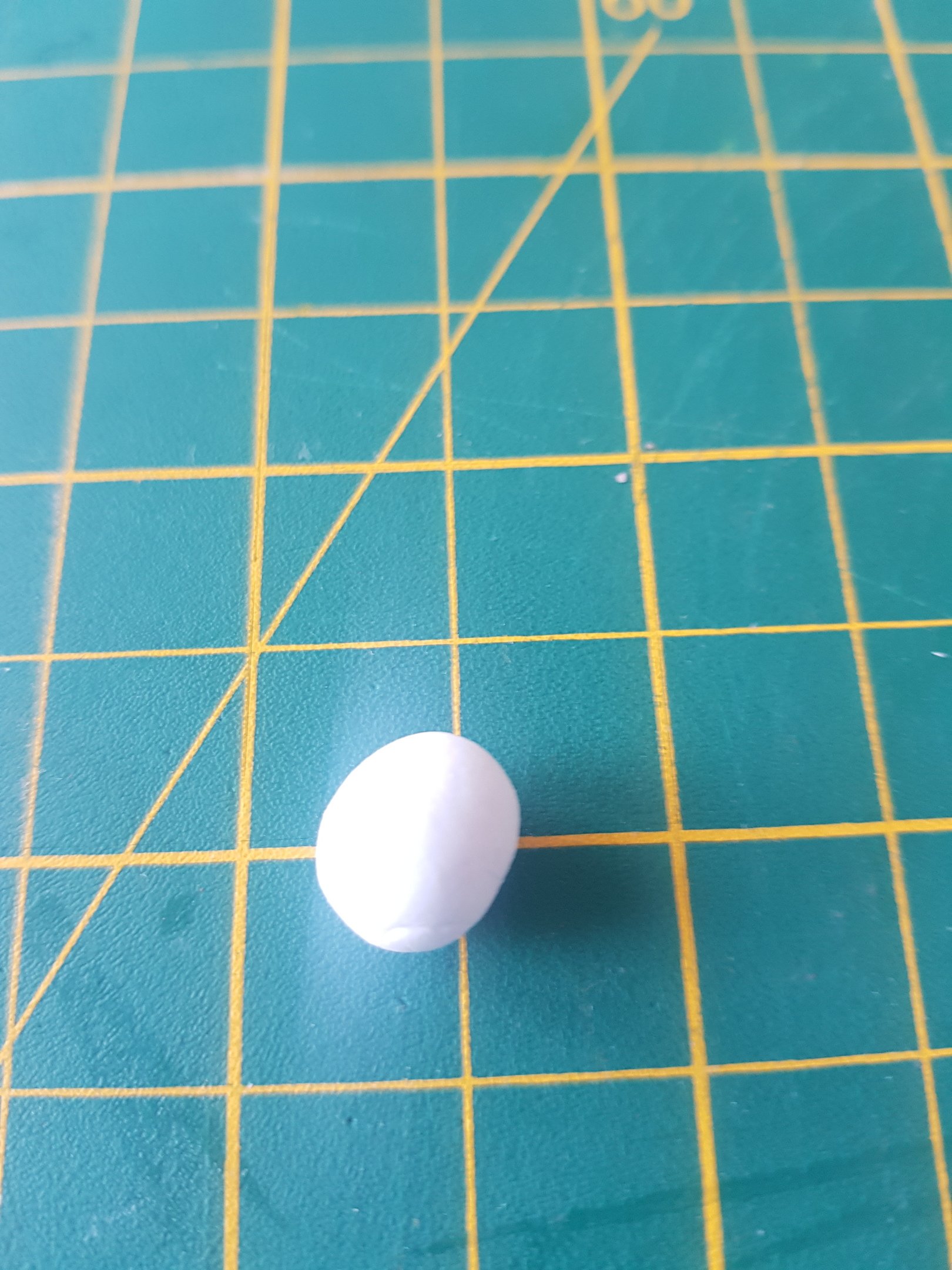 After my bunny had dried, which took a couple of days because of the thickness of the clay, I painted him white and drew some features on with a fine liner pen. The features are VERY basic as I don't have a steady hand for this kind of detail.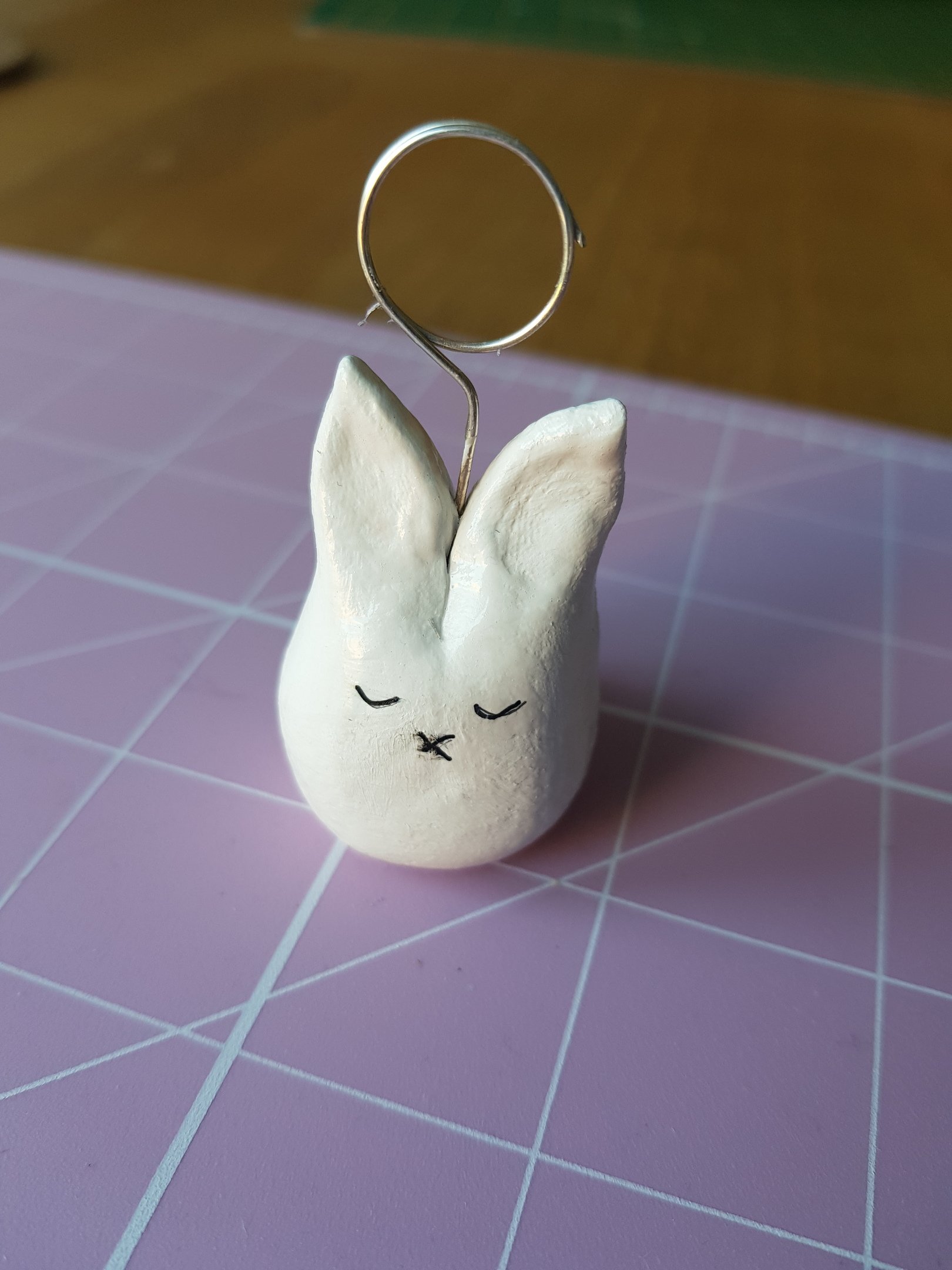 The last step is to give your bunny a coat of varnish. I used Mod Podge for this but a coat of slightly watered down PVA would work too. And here he is holding one of my absolute favourite photos! I also made him a little friend.