Wednesday 01 April 2020
Hello fellow art lovers! Today's project is a real treat for me as I LOVE making things with paper, which is why I've got so much of the stuff. Izzi is having a rest today, so this one's just me.
You will need paper, sticky pads, scissors, ruler, pencil and lots of crafty enthusiasm.
As I mentioned above I've got lots of paper for this kind of project, but you could use any kind of paper you have for this, you could even paint white paper and cut that out if you don't have anything colourful.
I decided to go with a simple landscape; drew a a rough plan and numbered the layers that would be in my collage. I chose some coloured paper from my stash for the background, hills and clouds. You could copy this collage, or if you goodle 3D paper art, you will find lots of fantastic ideas.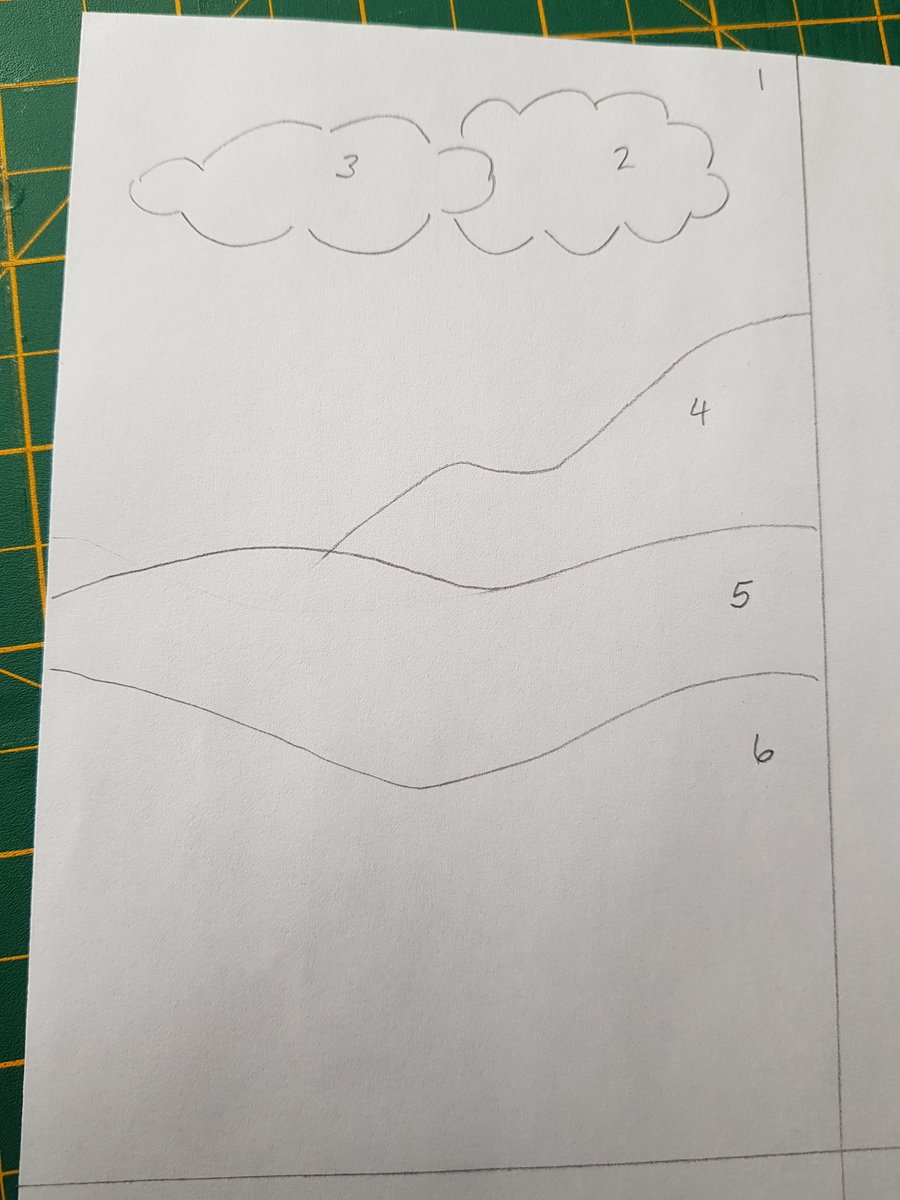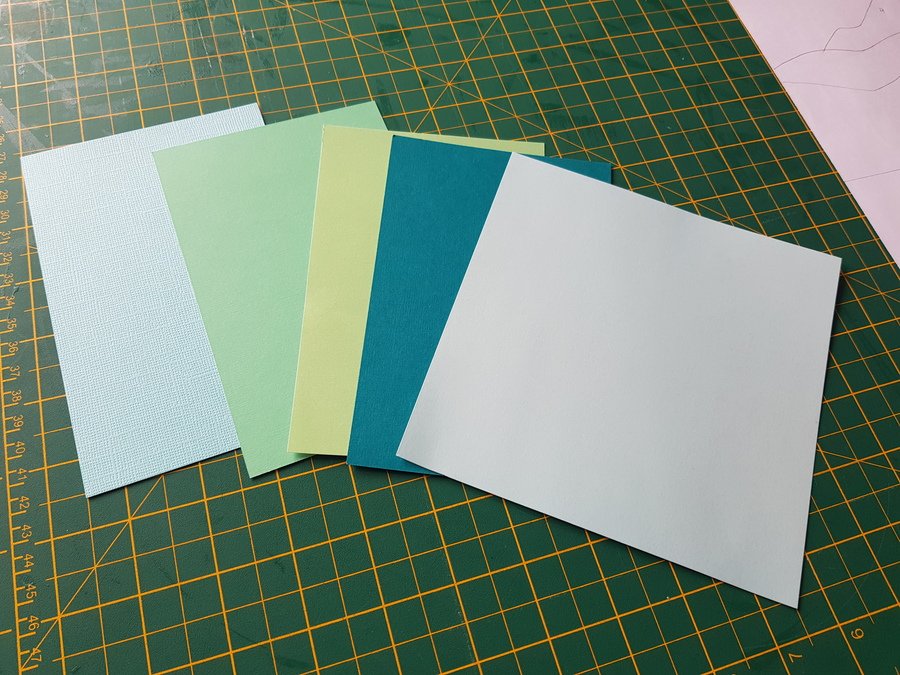 Next I cut out all my pieces. I also cut out a little house and a tree to go in the foreground. The finished size will be 6'' x 4", but you could make yours any size.
As well as the background layers, I cut out a little house for my scene and a tree to go in the foreground.
Then I started layering up the pieces, following my plan, using sticky pads between each layer to give a 3D effect.
You can really start to see all the layers in these pictures. Keep going until you have added all your layers.