Please click on the school logo in the header to return to Home Page.
Welcome to our new website, we are in the process of editing and updating its pages. Thank you for your cooperation with this and we will inform you as soon as all the changes are finalised.
Thank you to everyone who supported our Macmillian Coffee Afternoon! We raised over £255 for the charity.
Thorpe Primary School News
Our Awesome Foursome characters will now become part of our curriculum, as these are the key characteristics for achieving potential!

Invitation for parents/carers
News Page »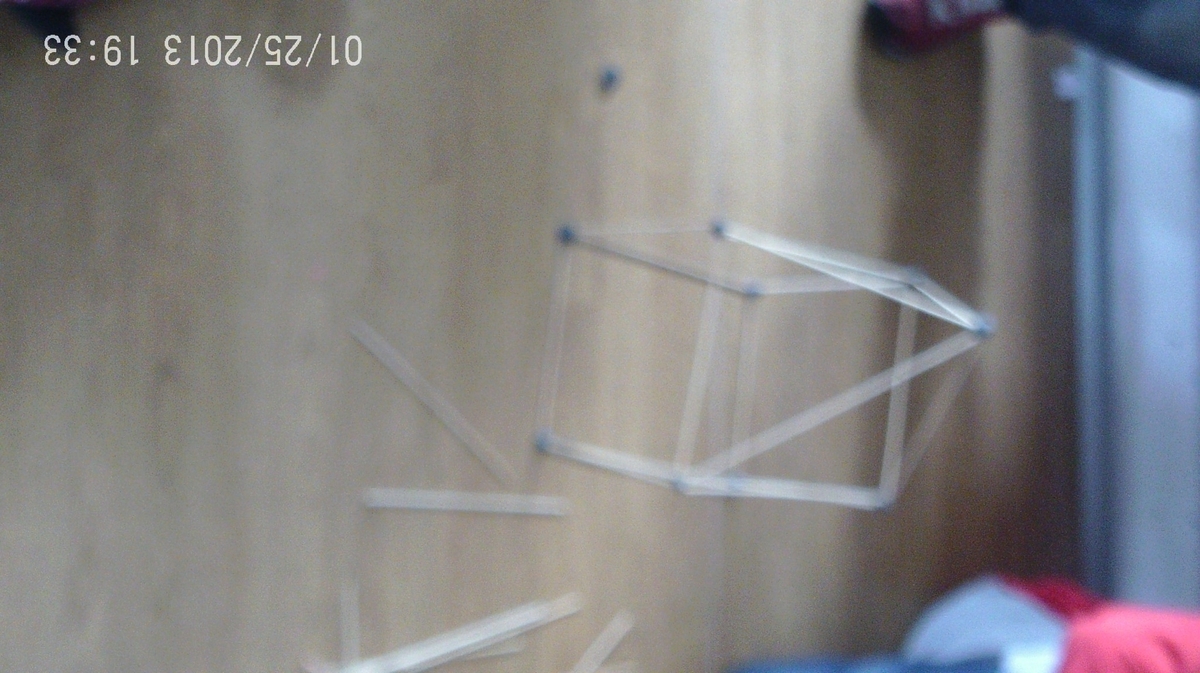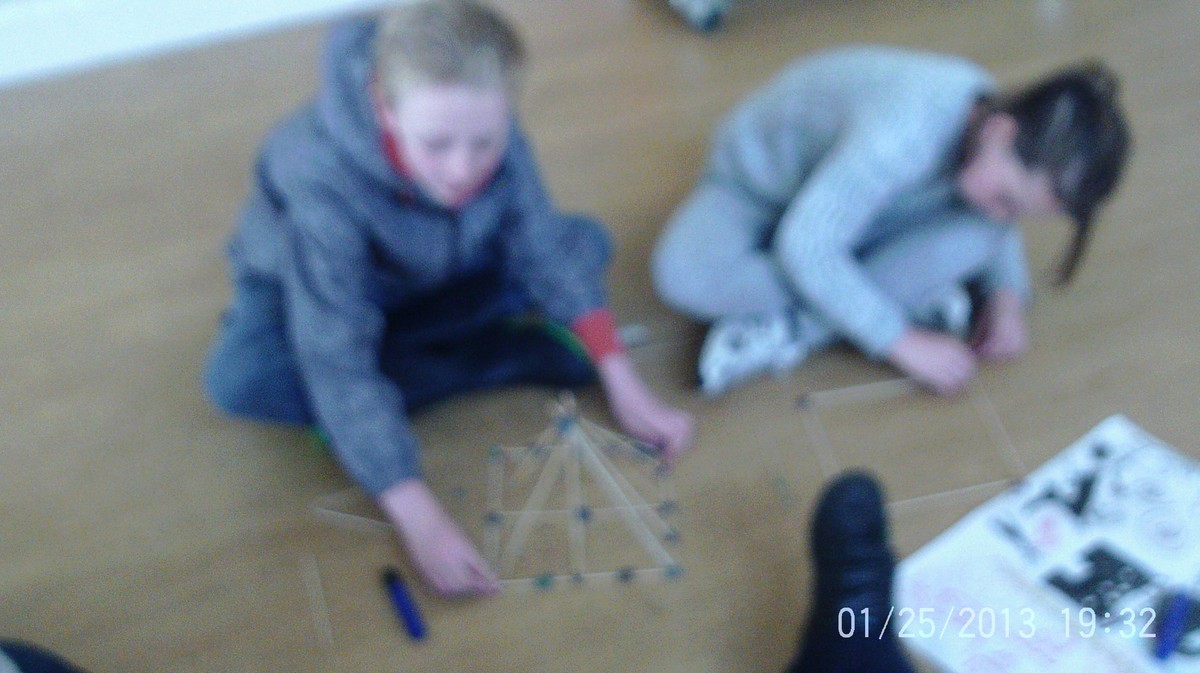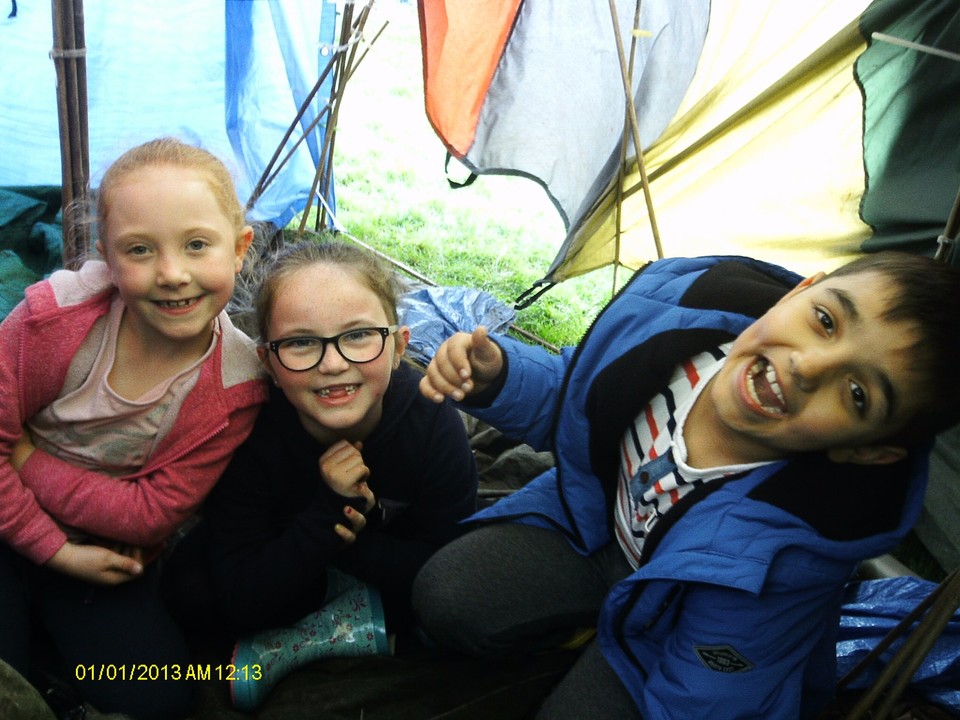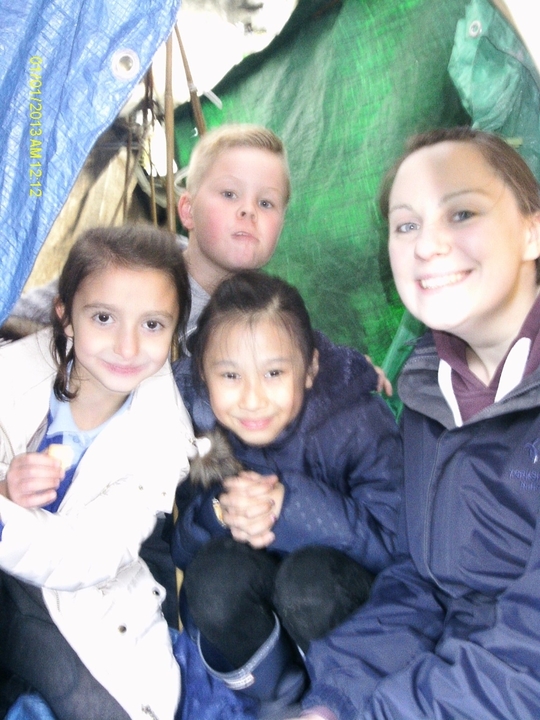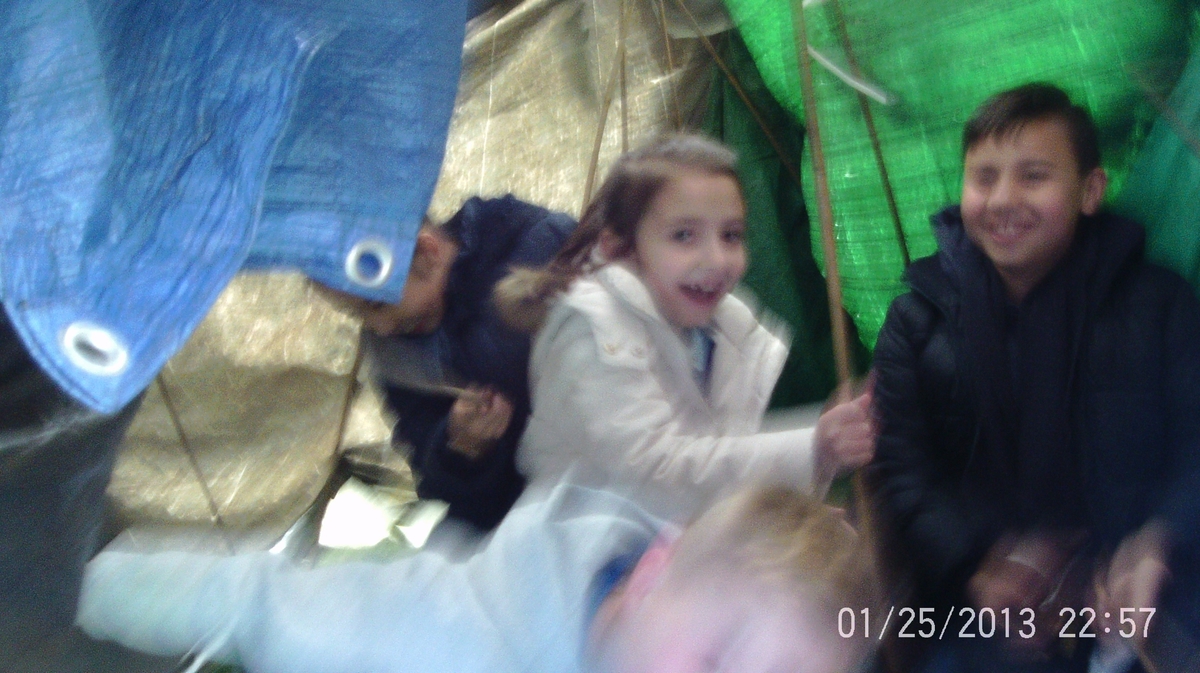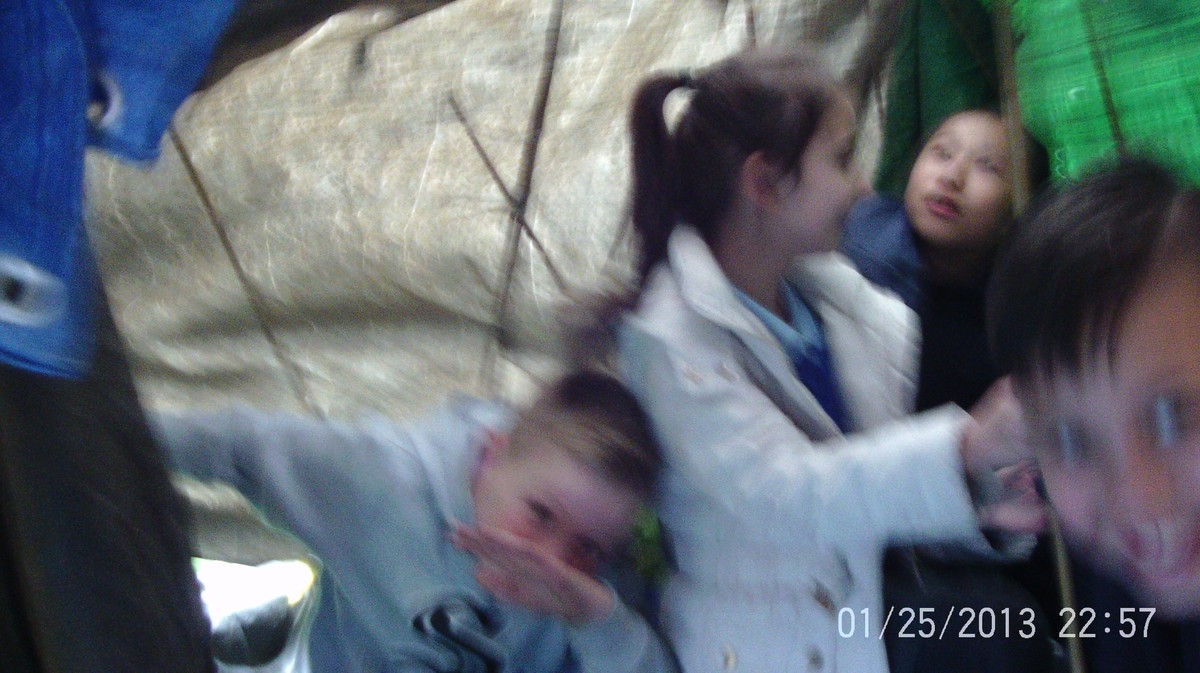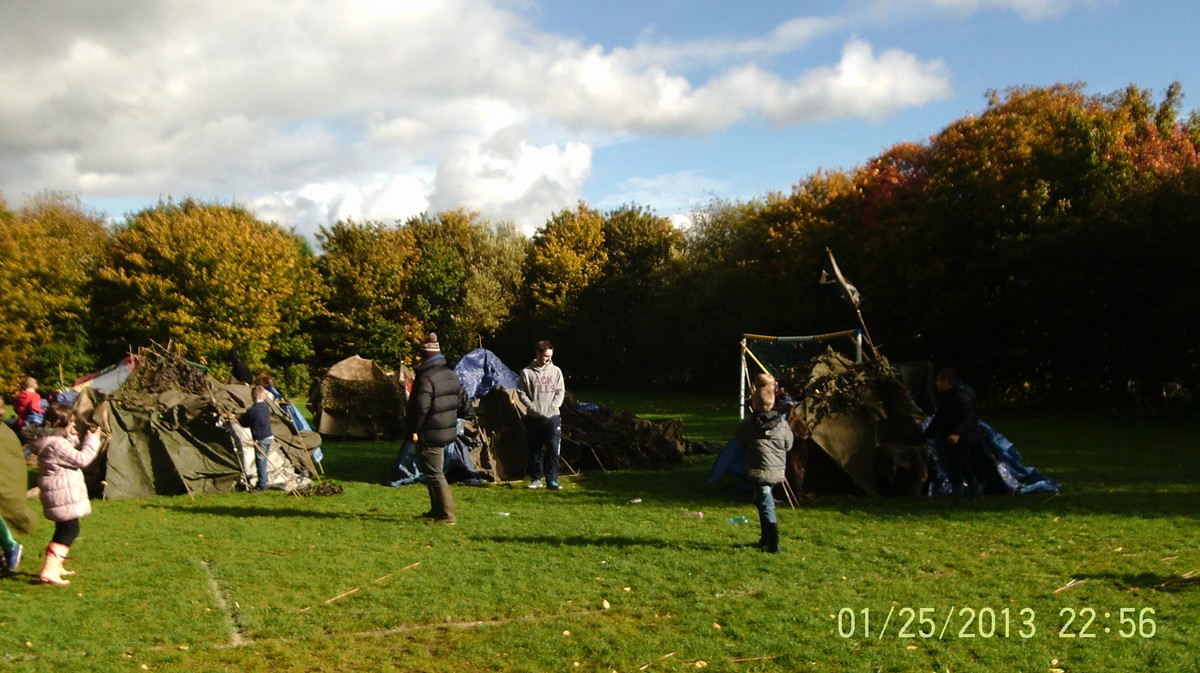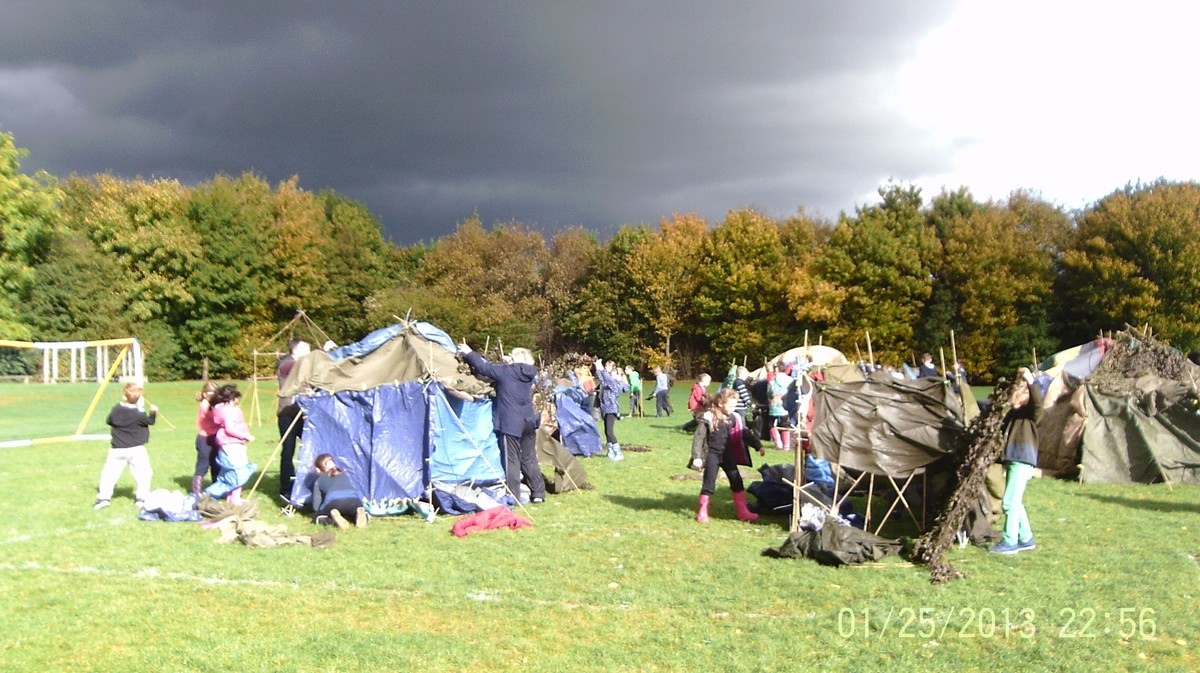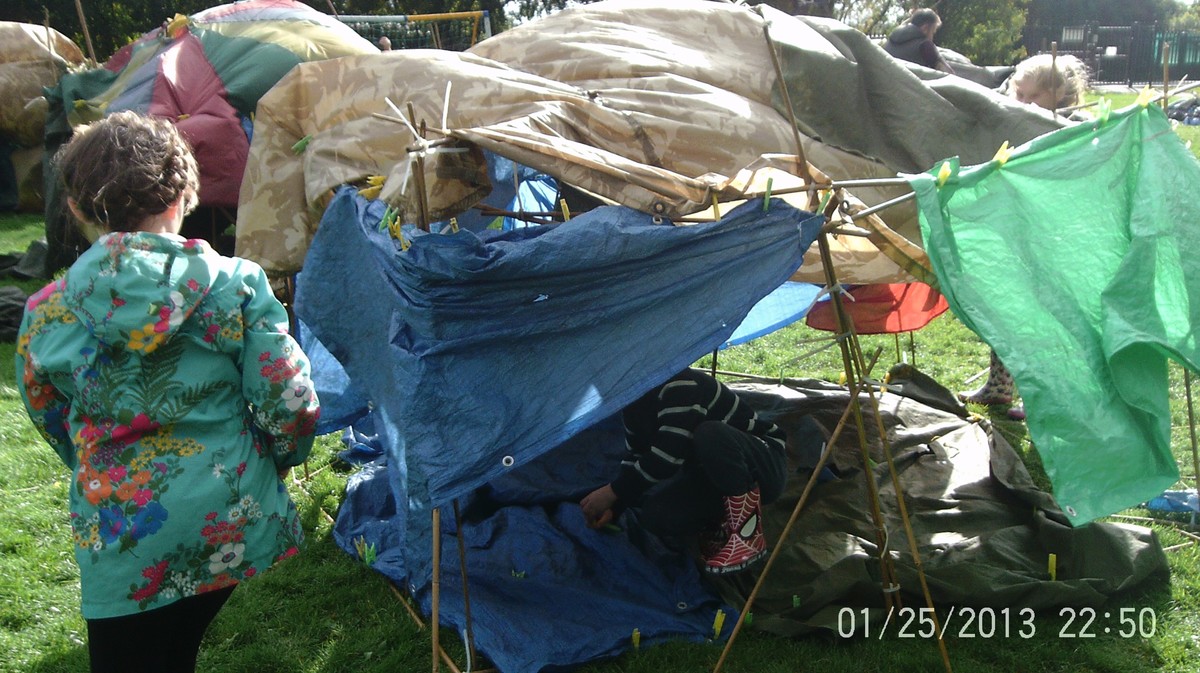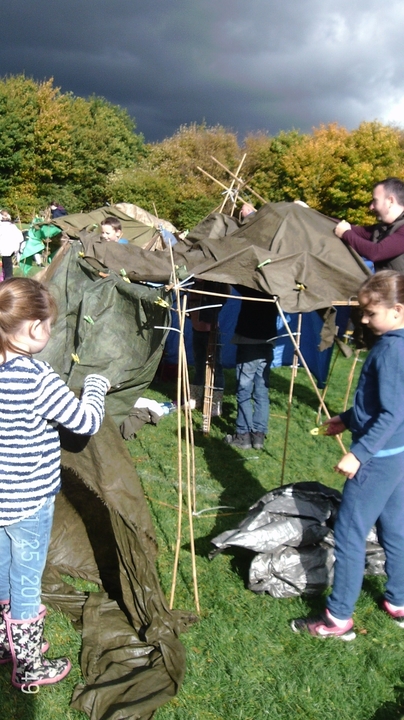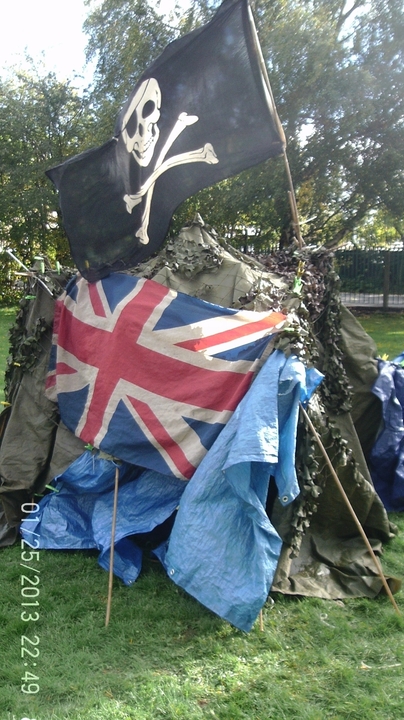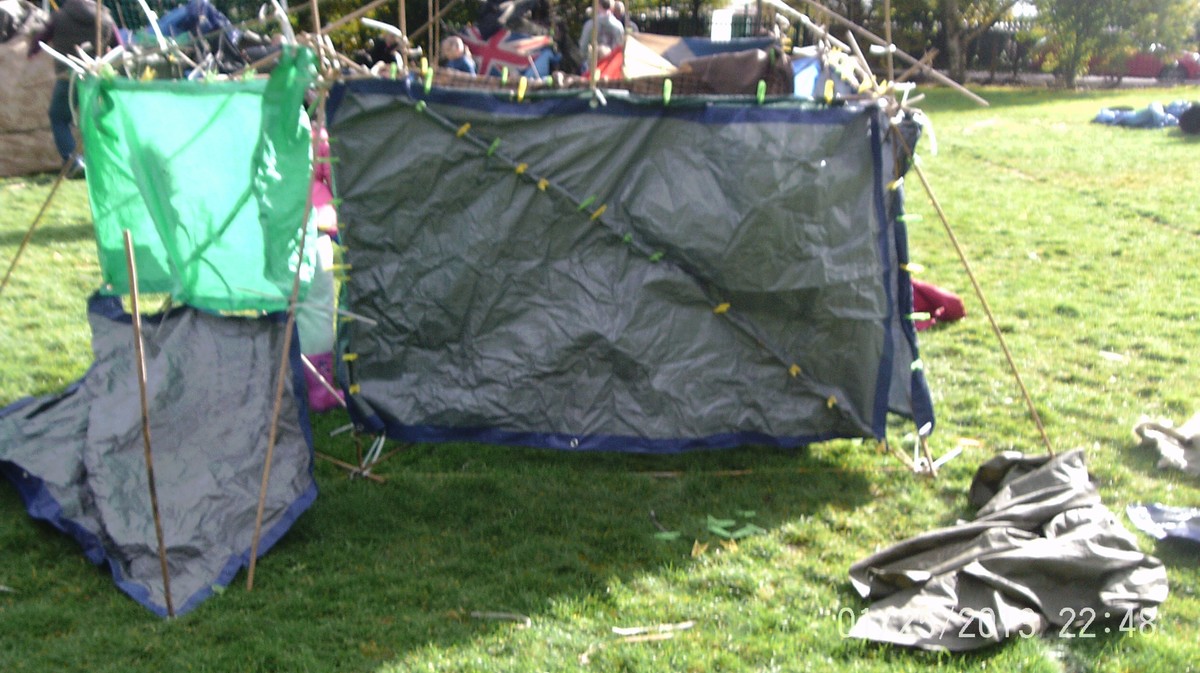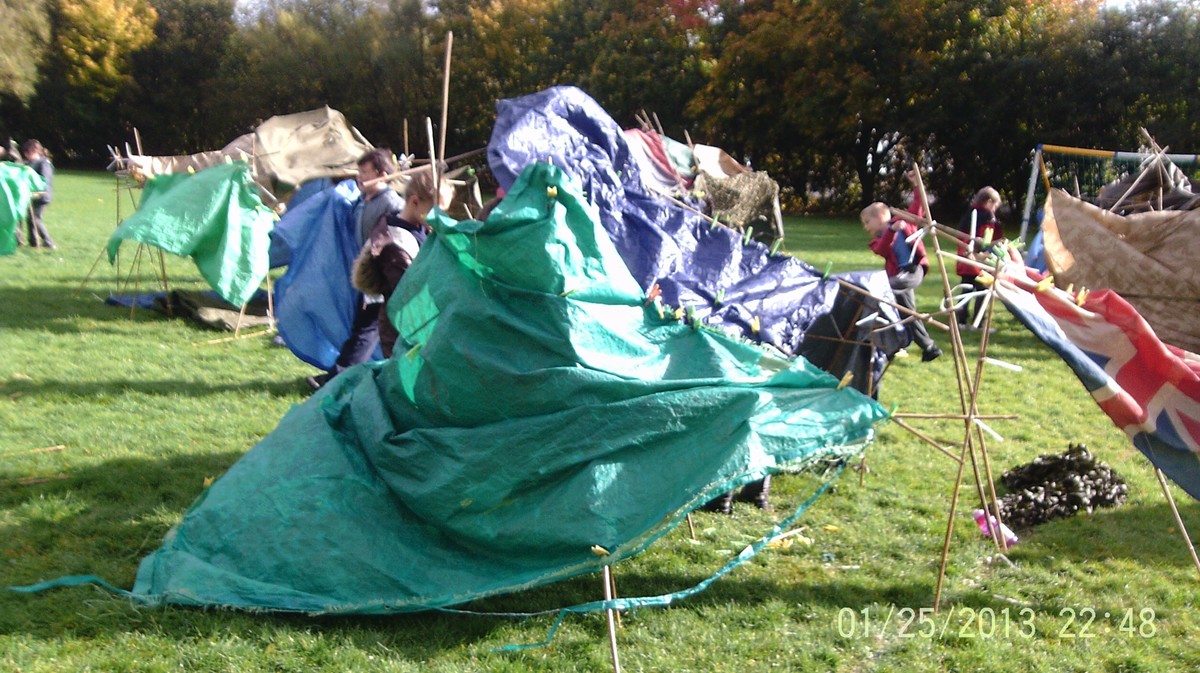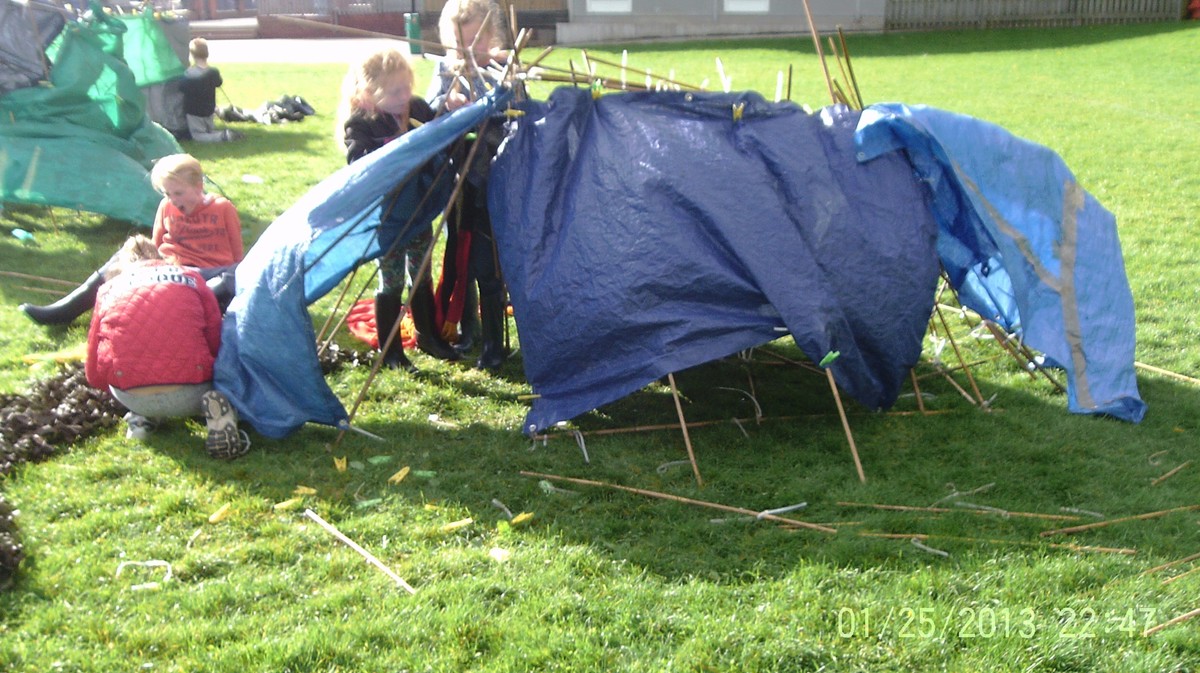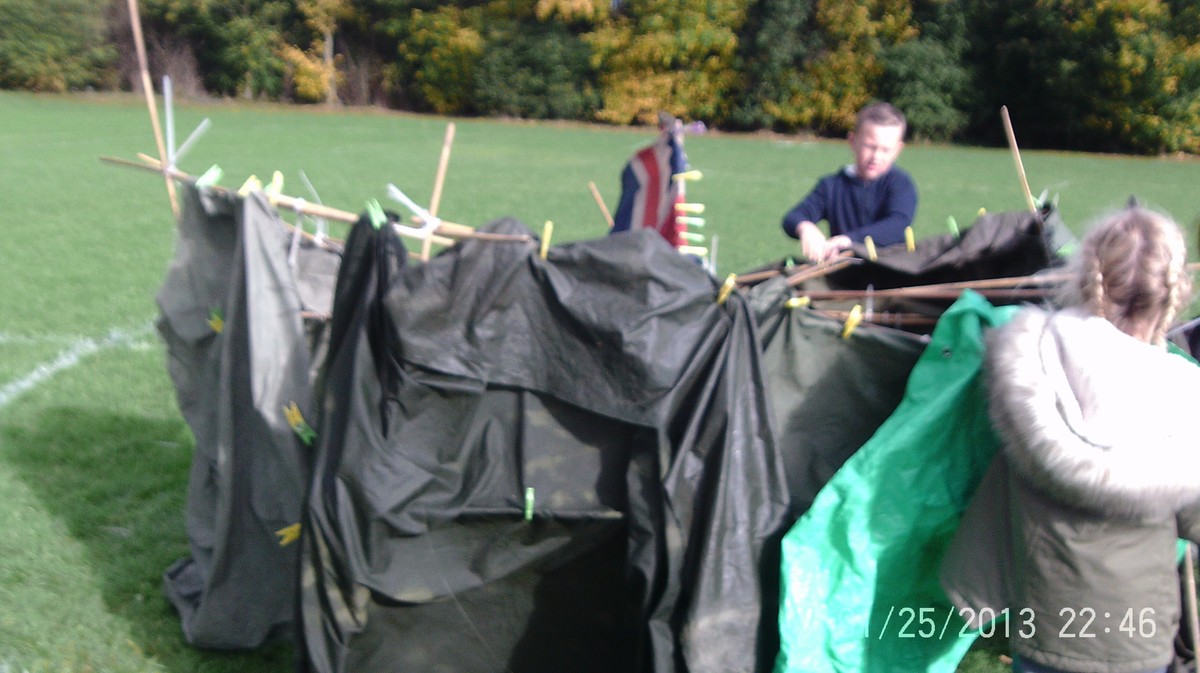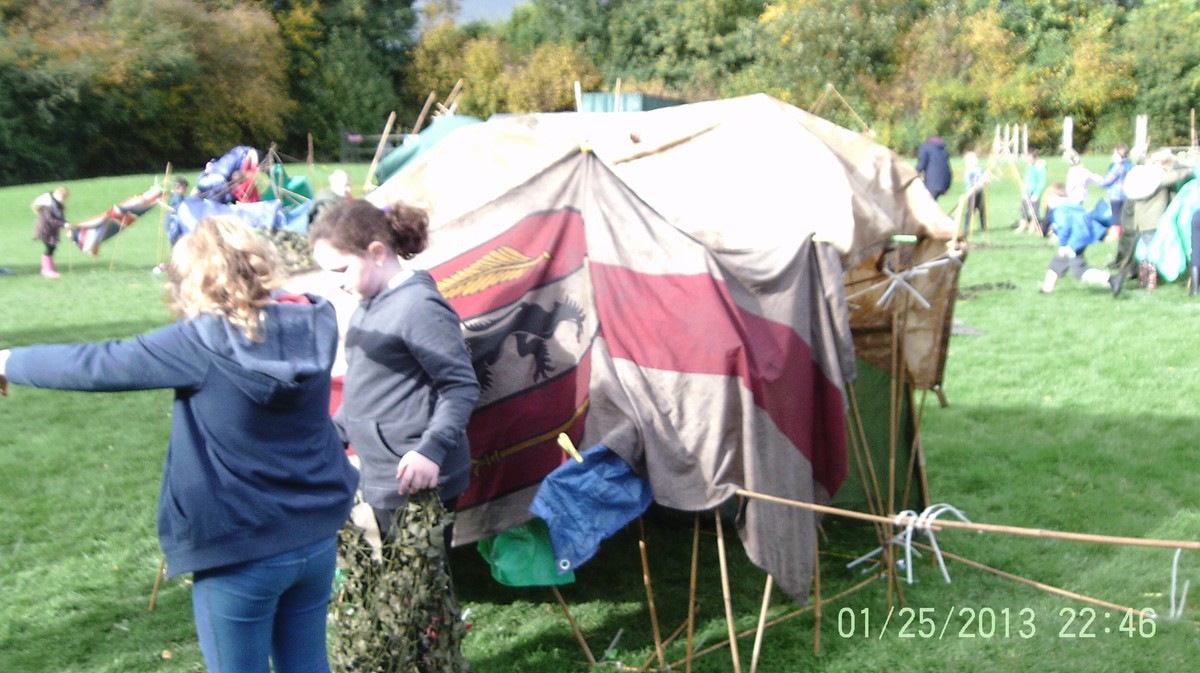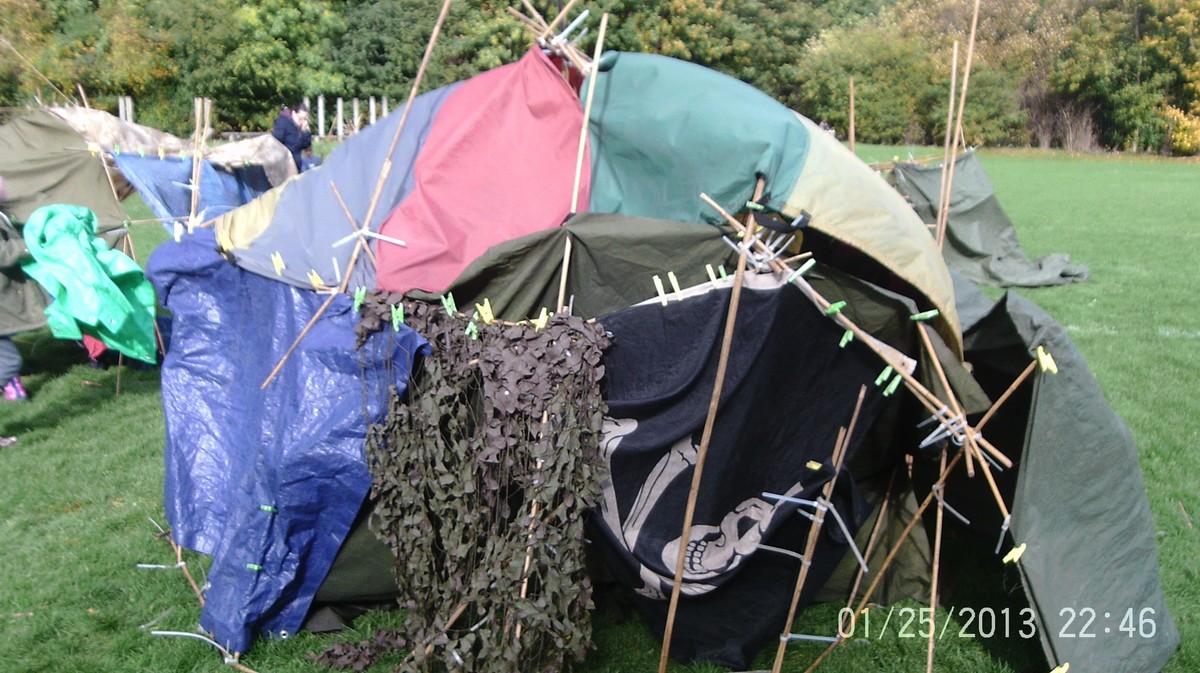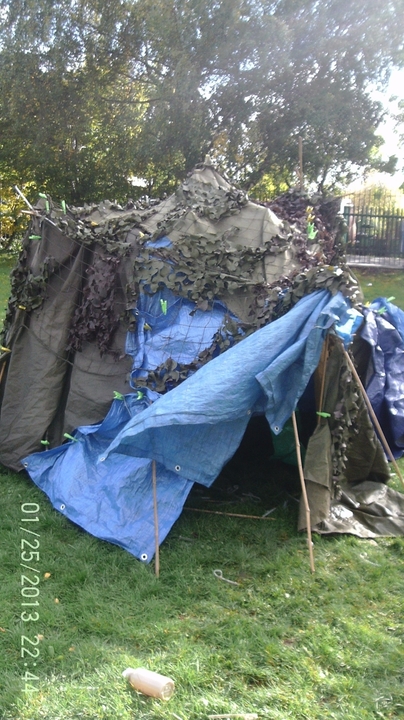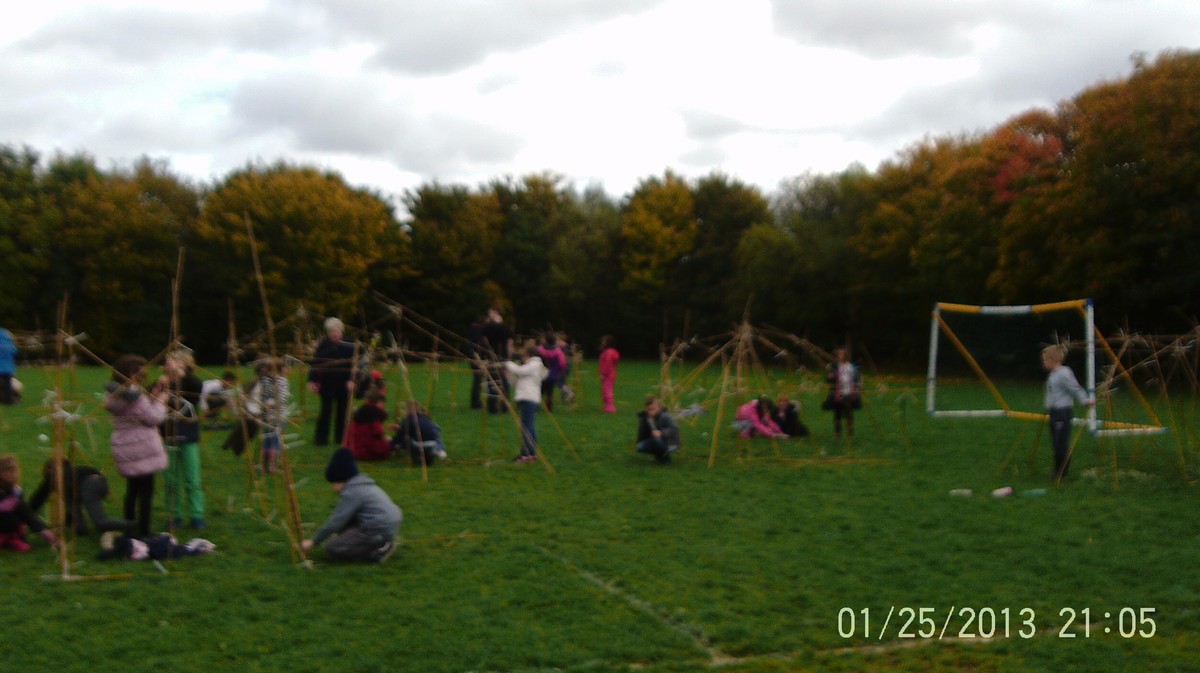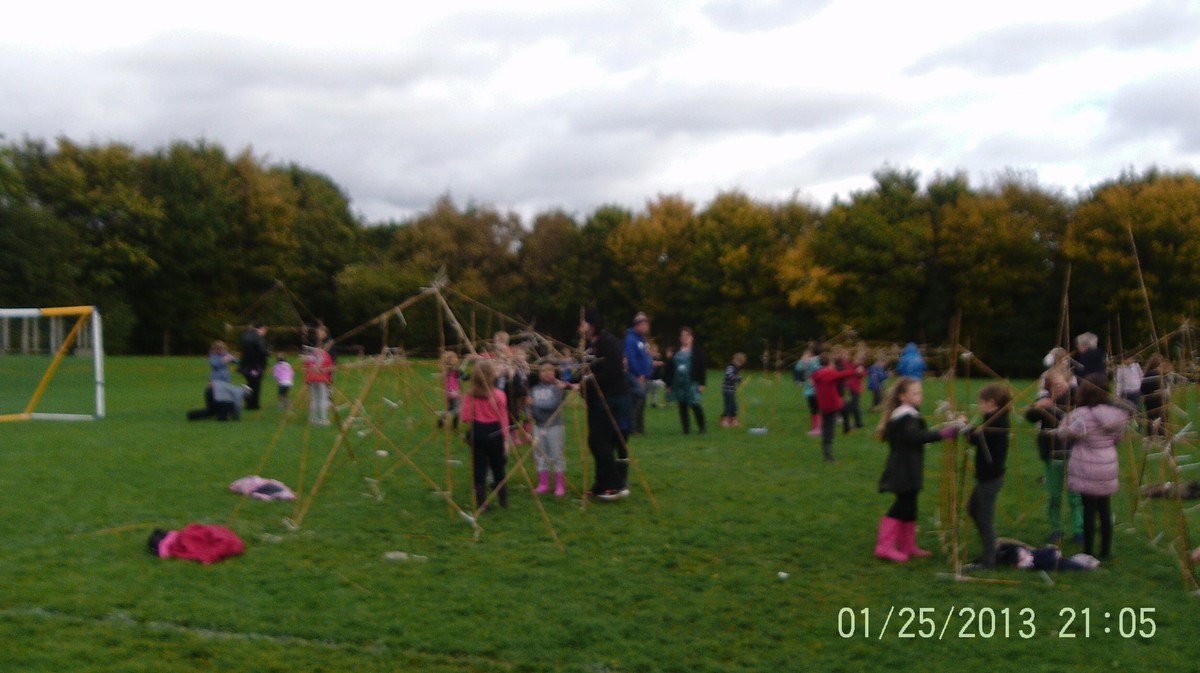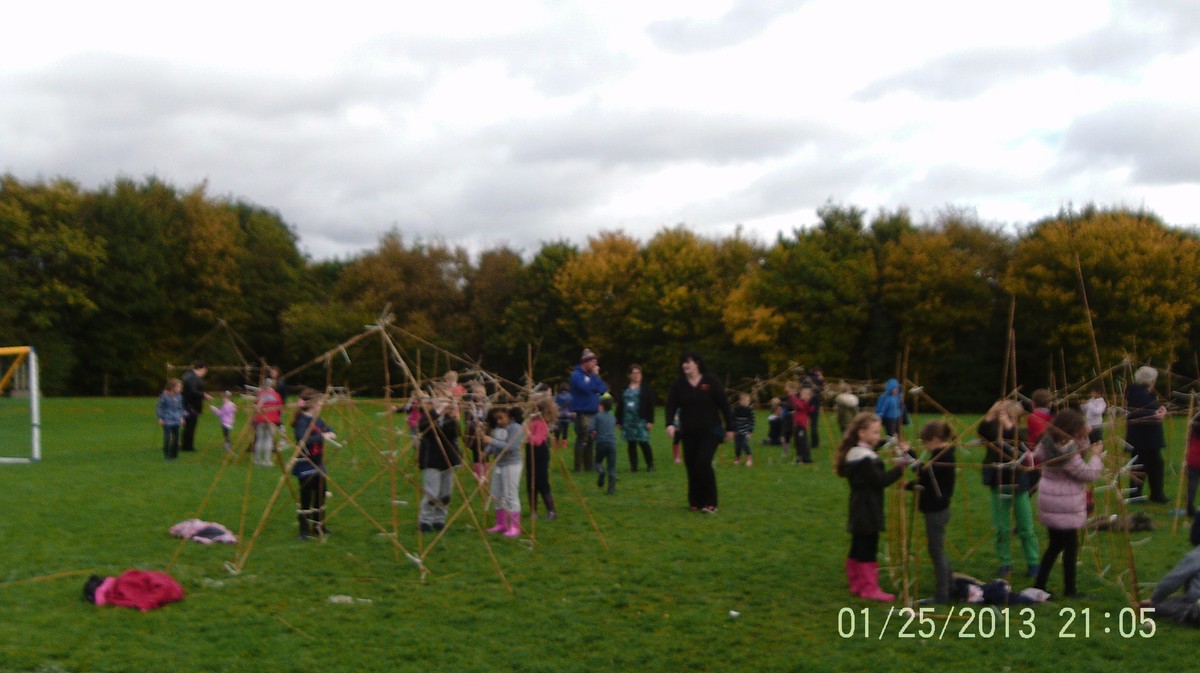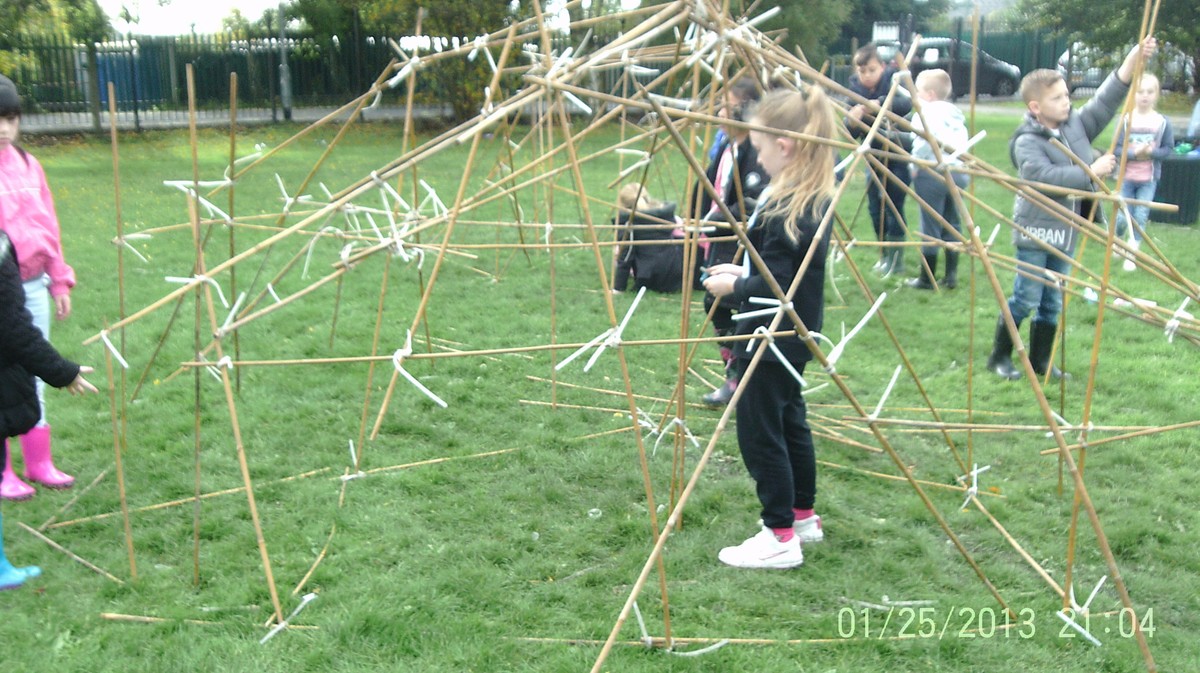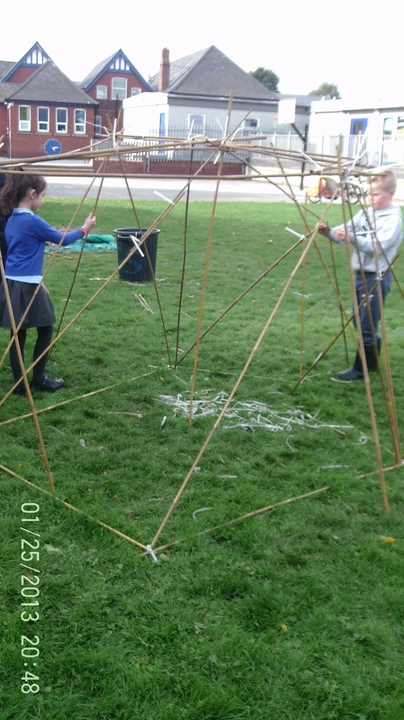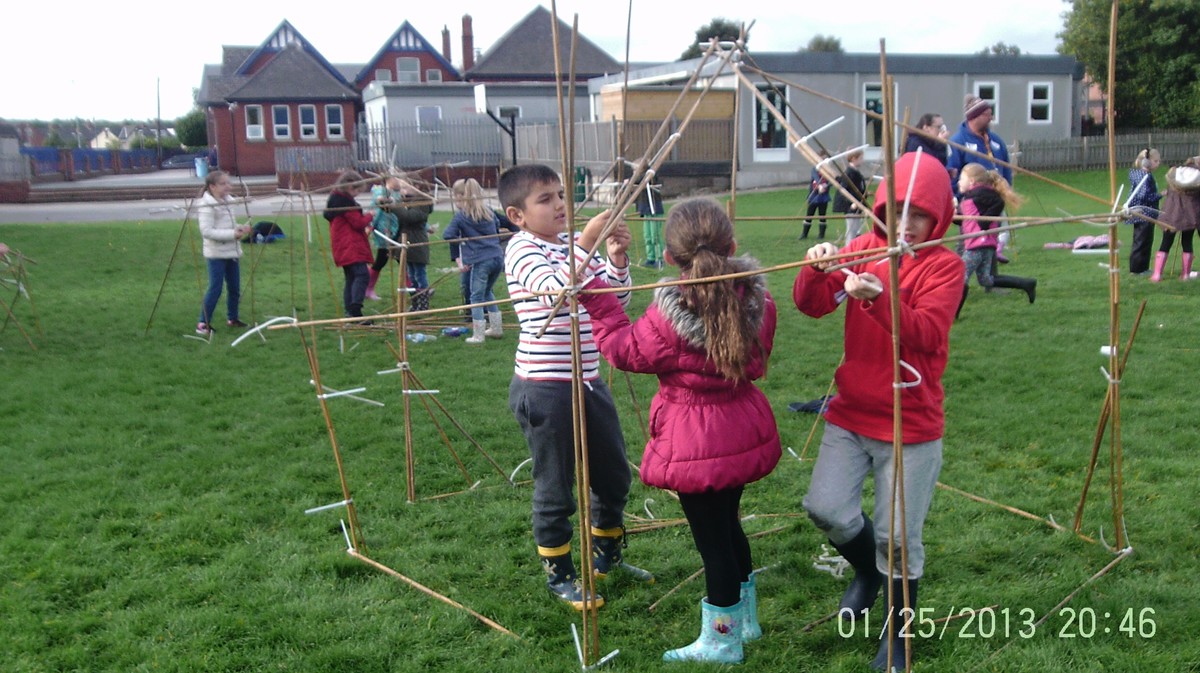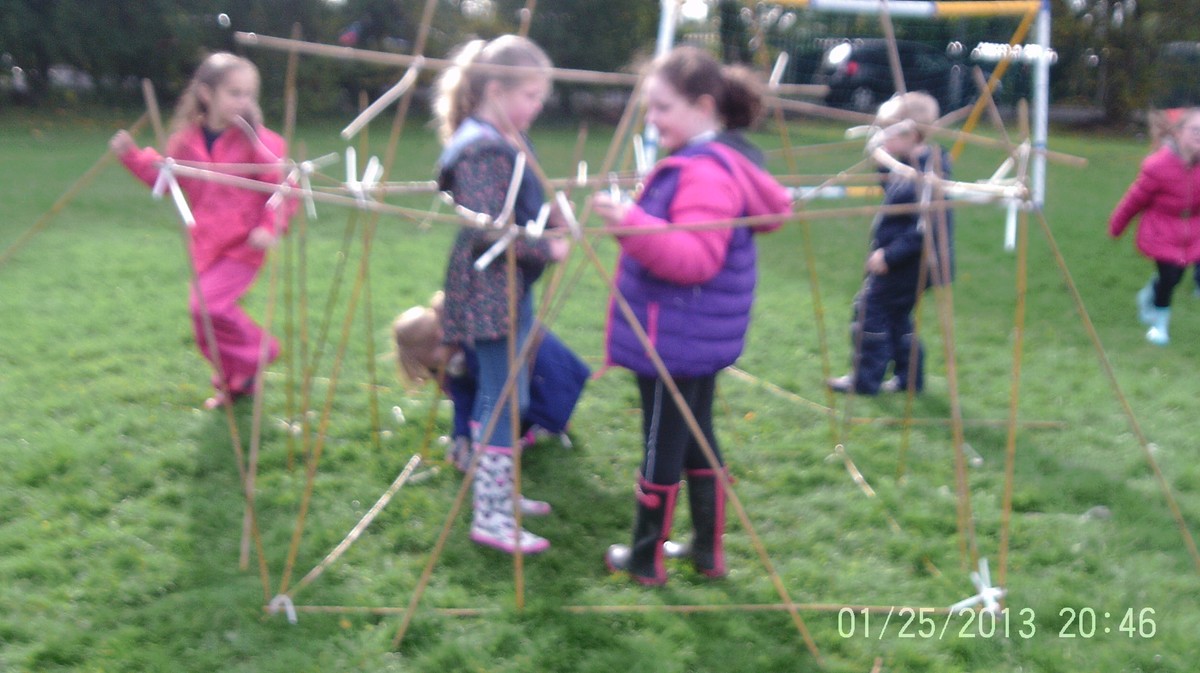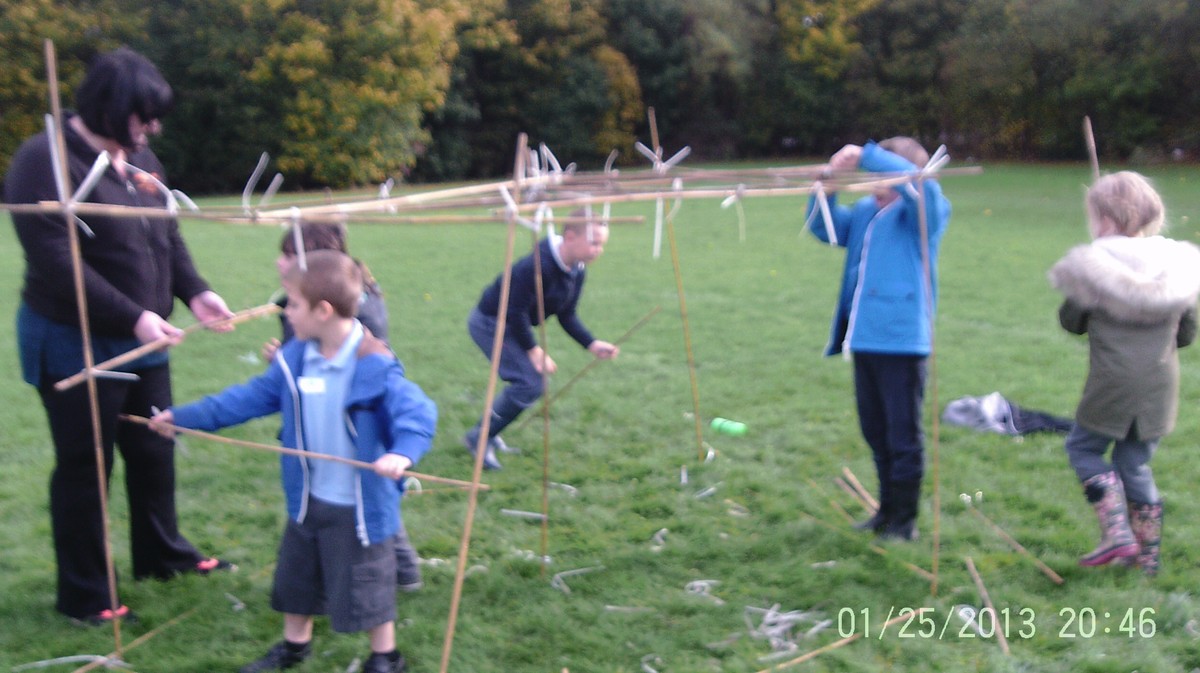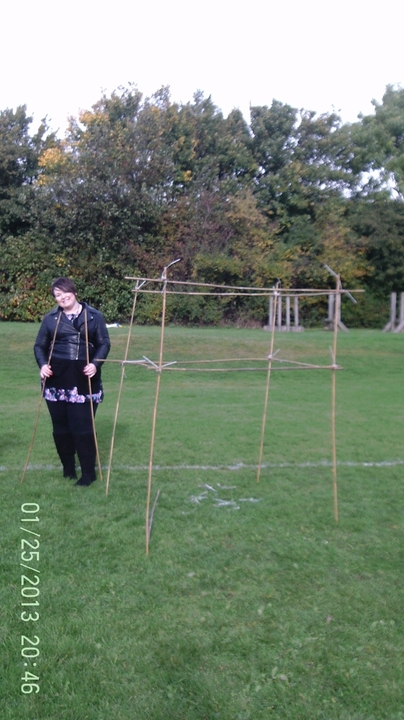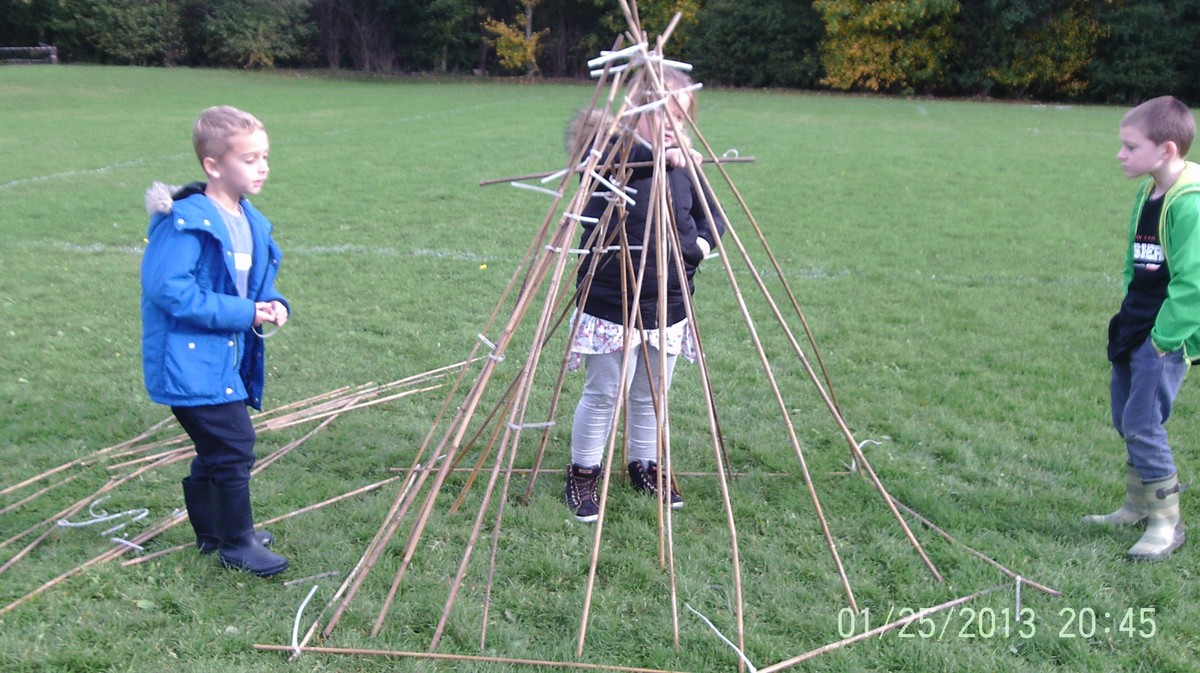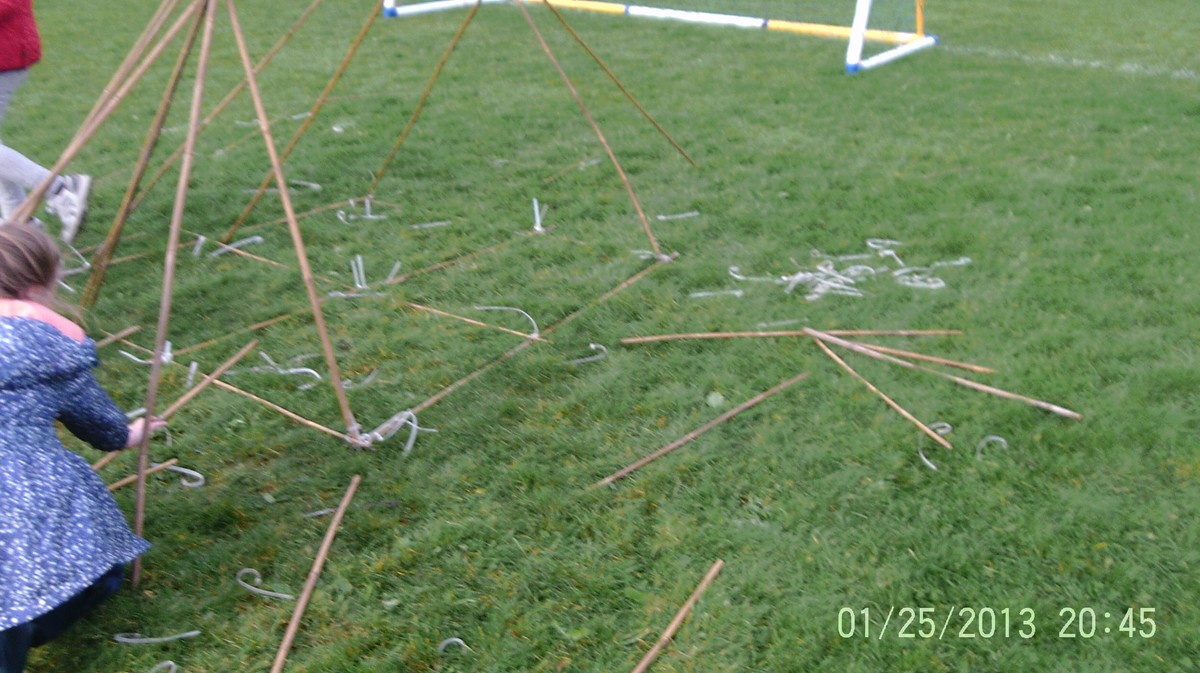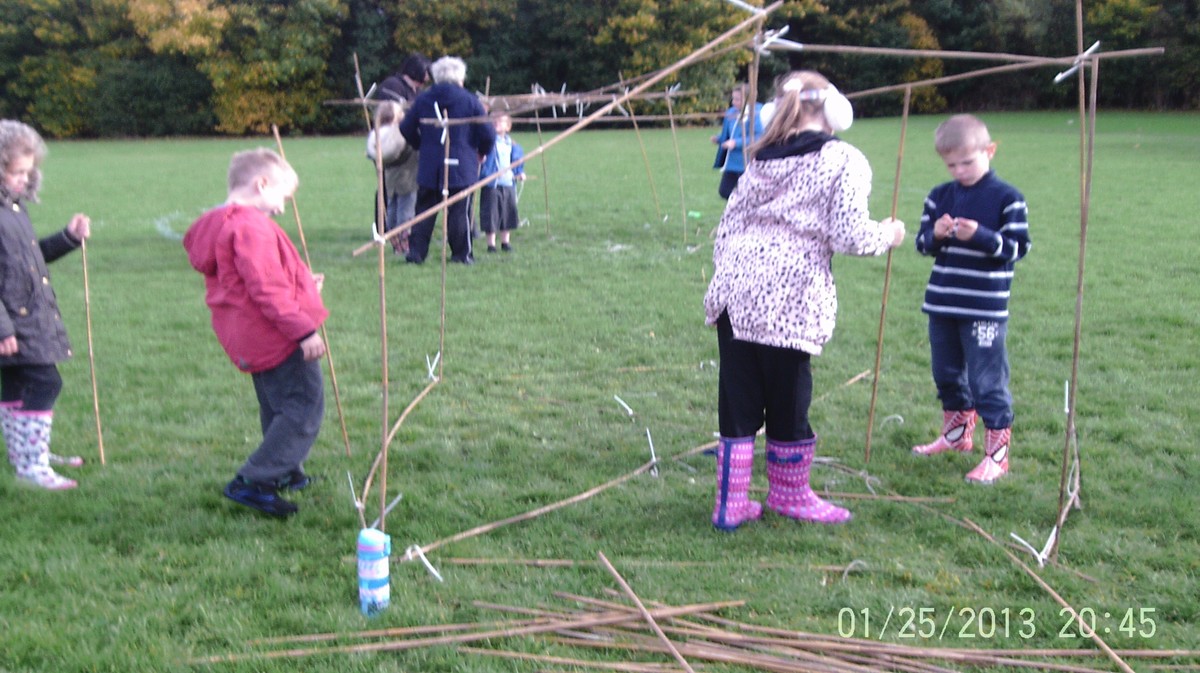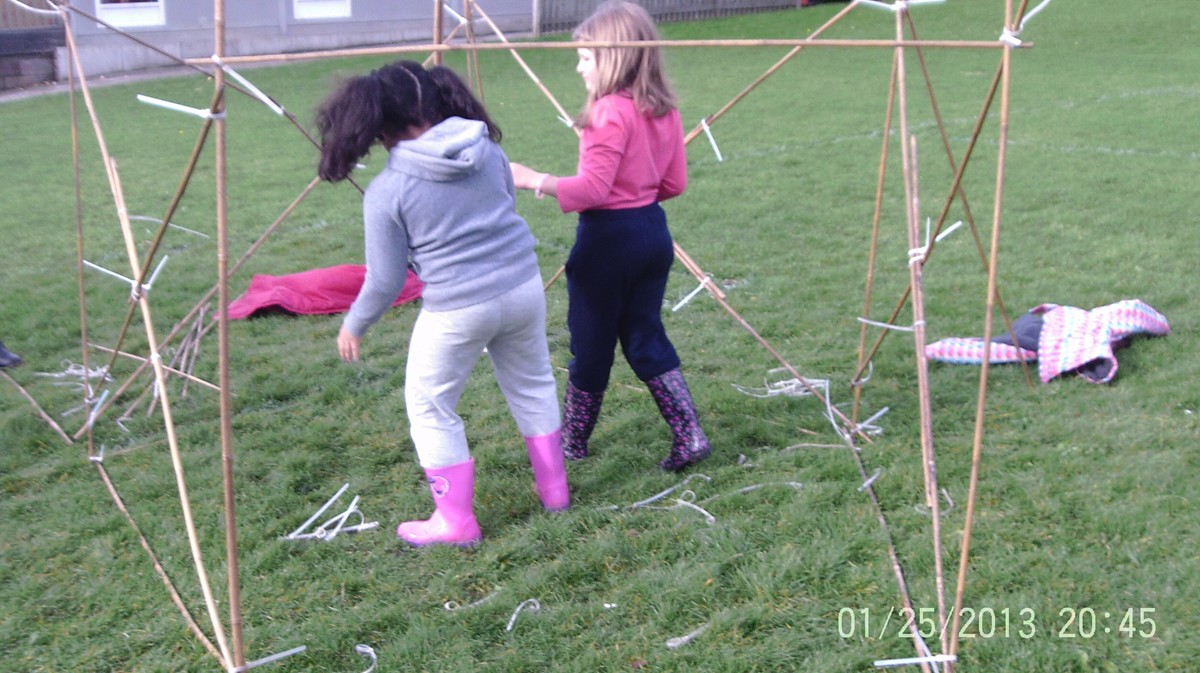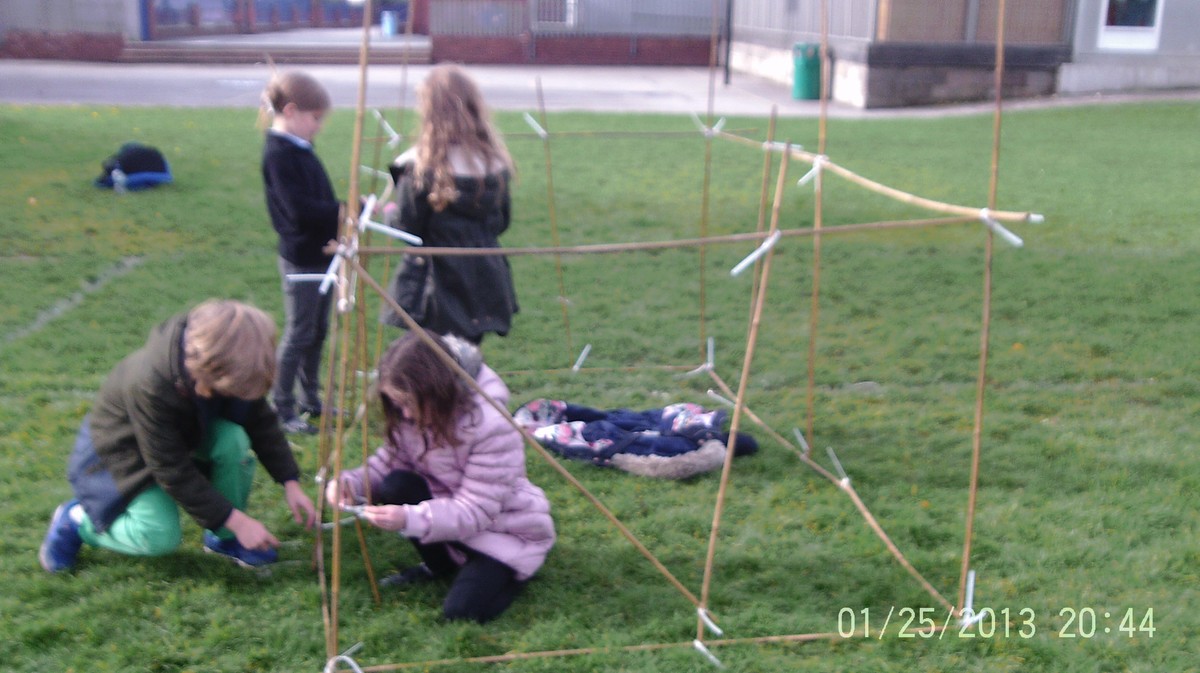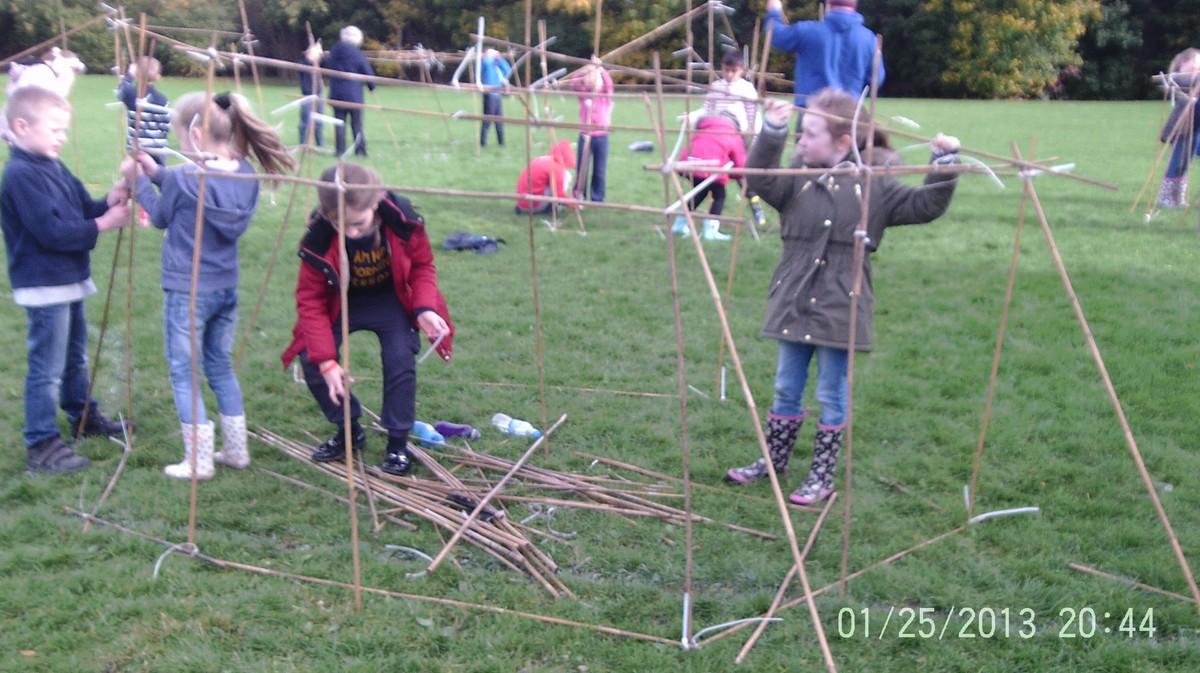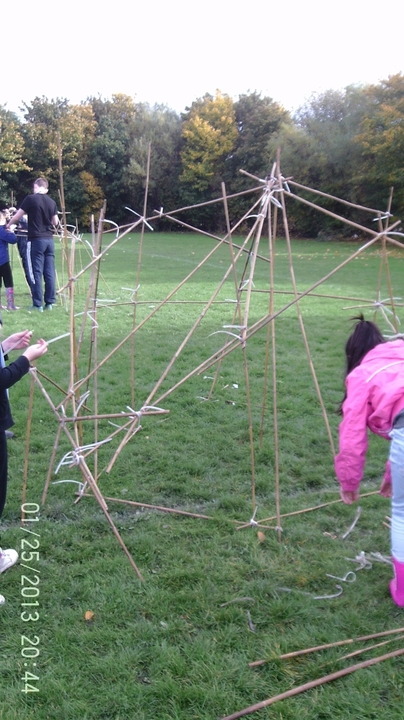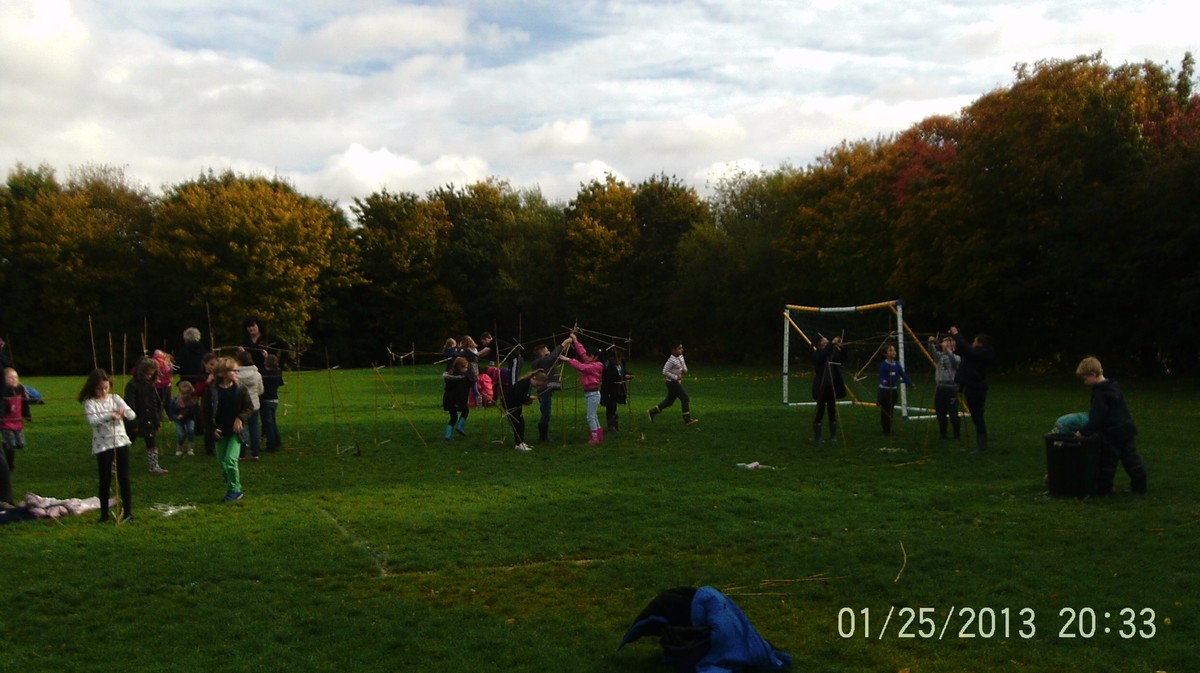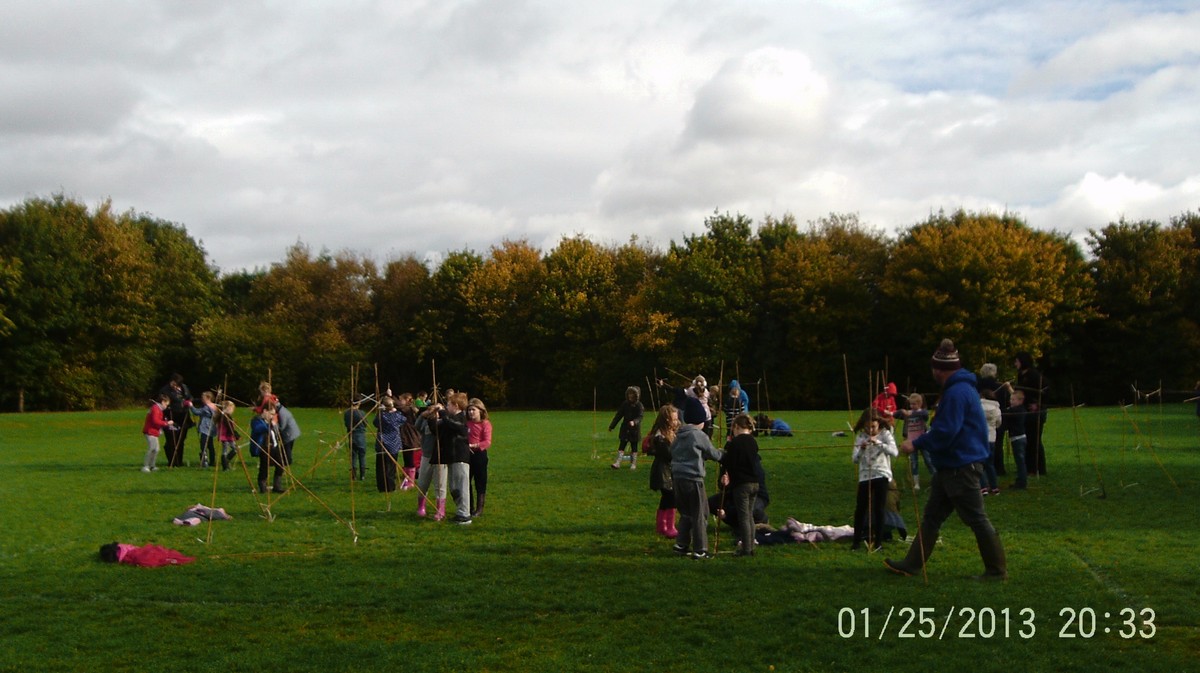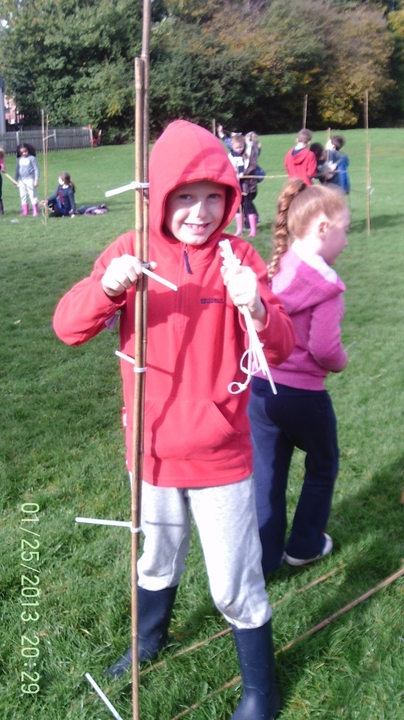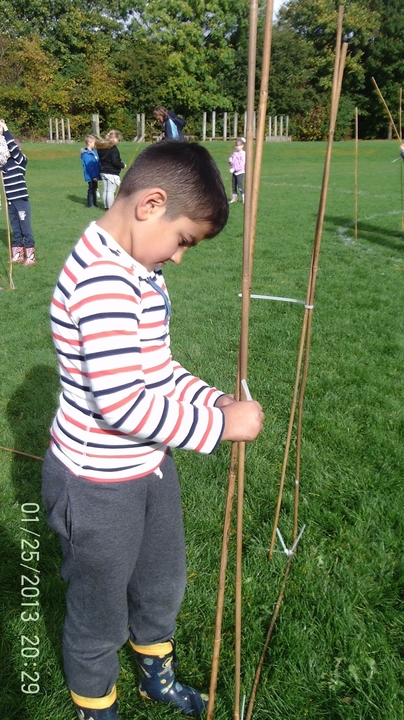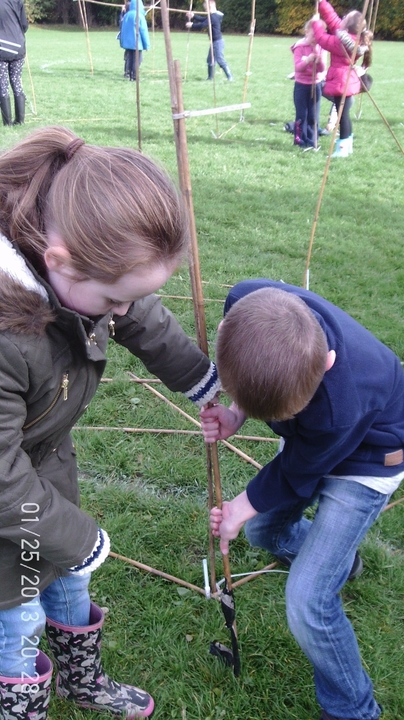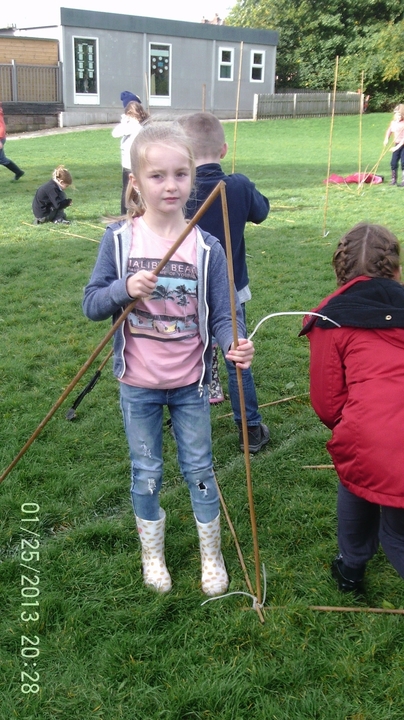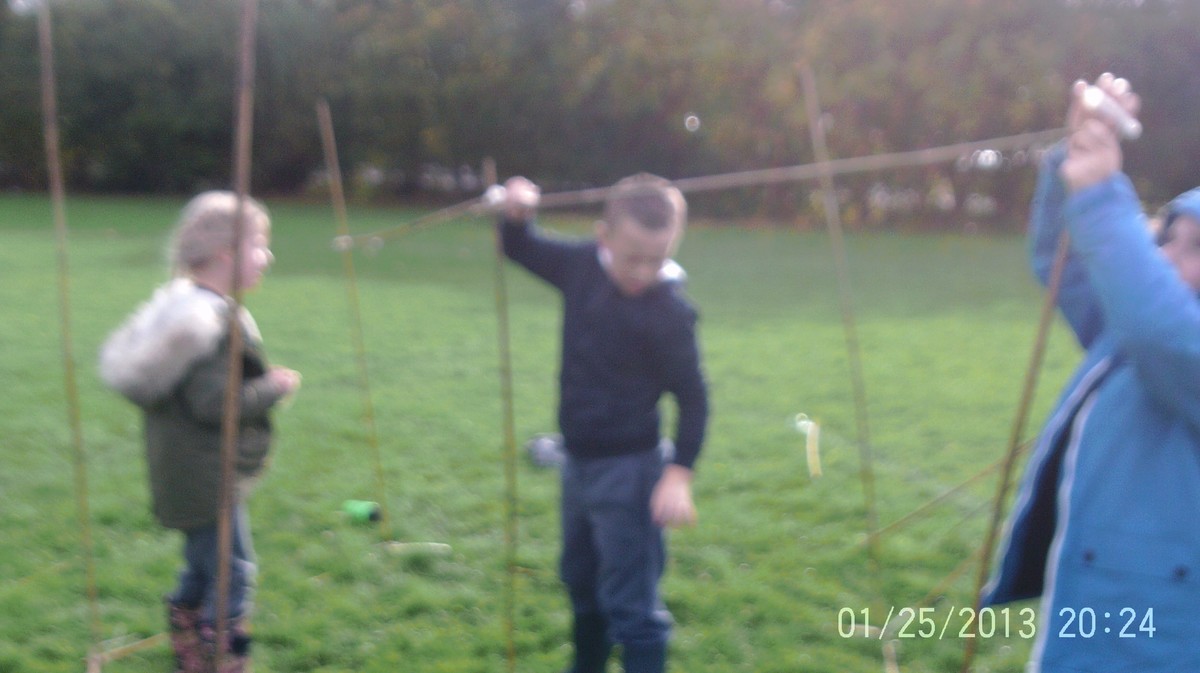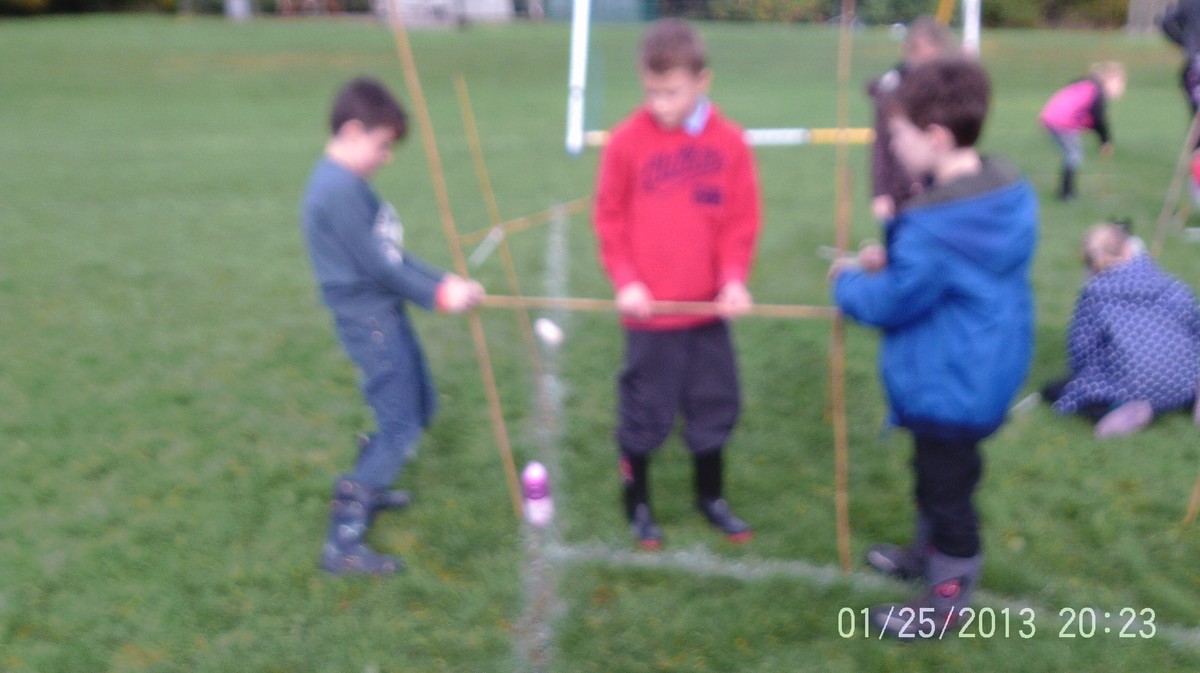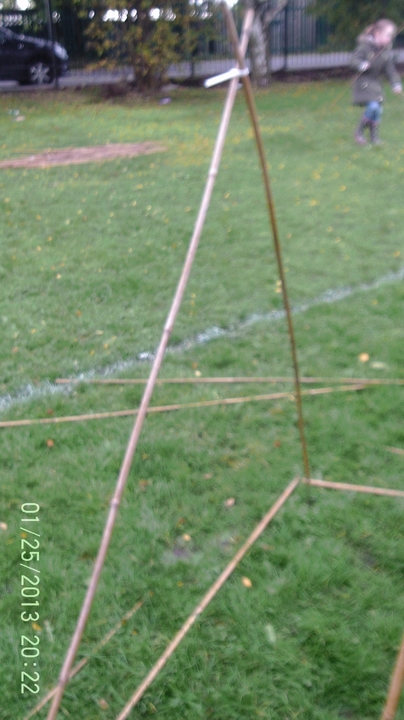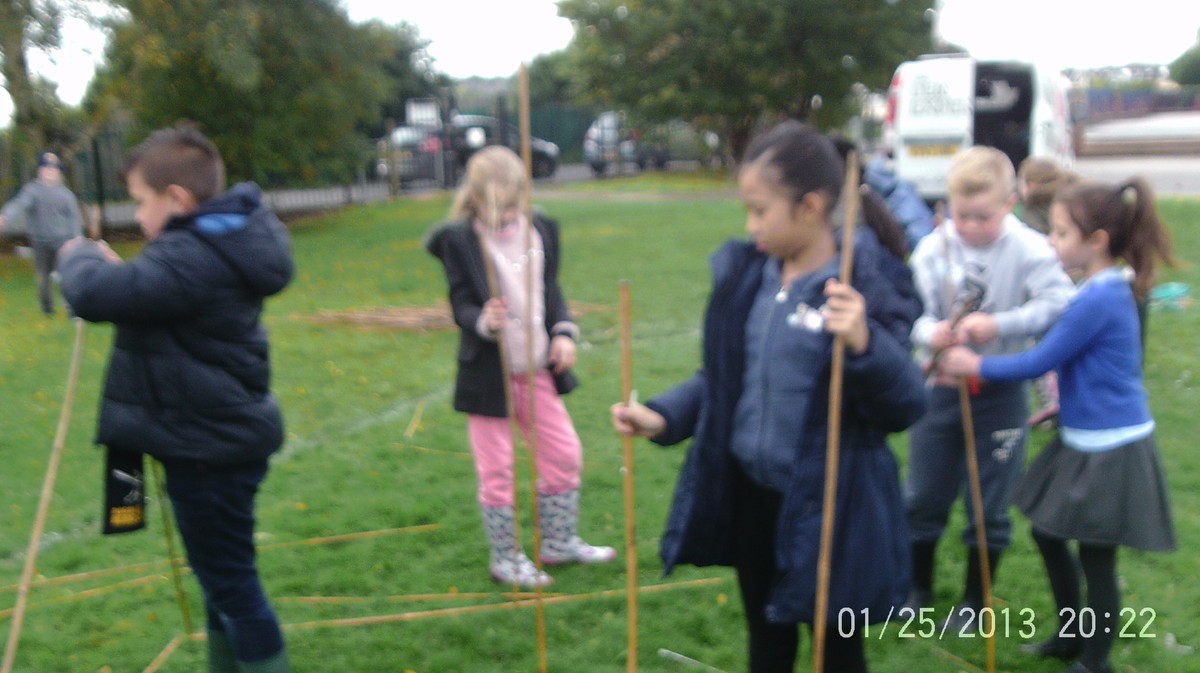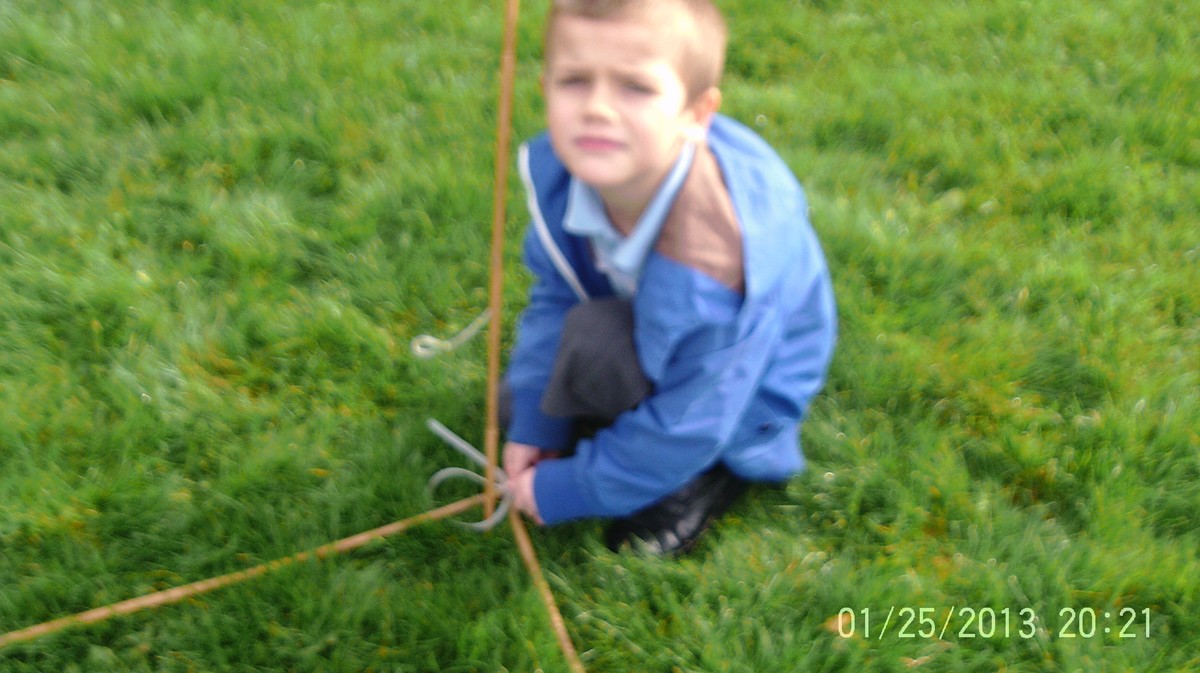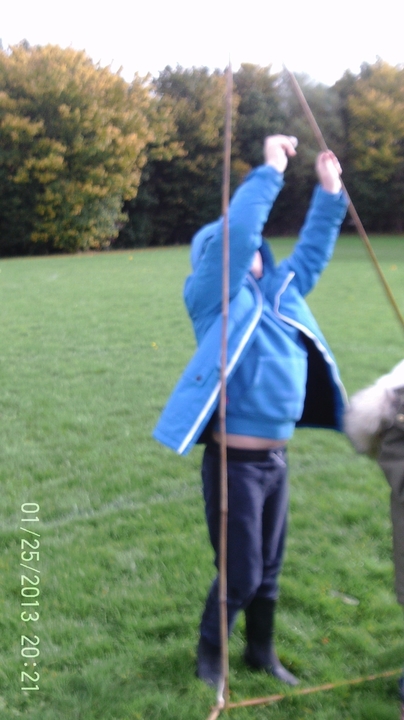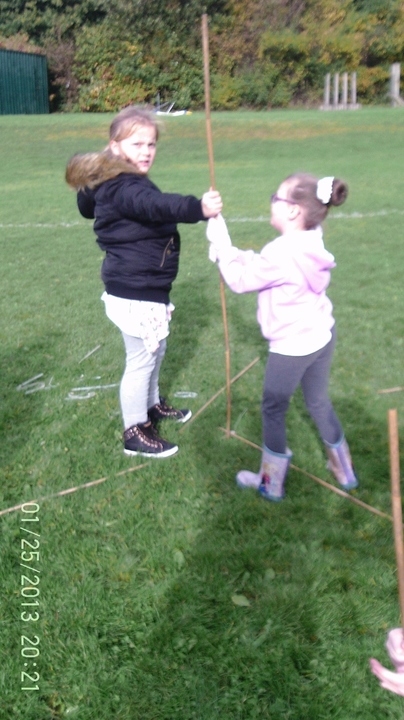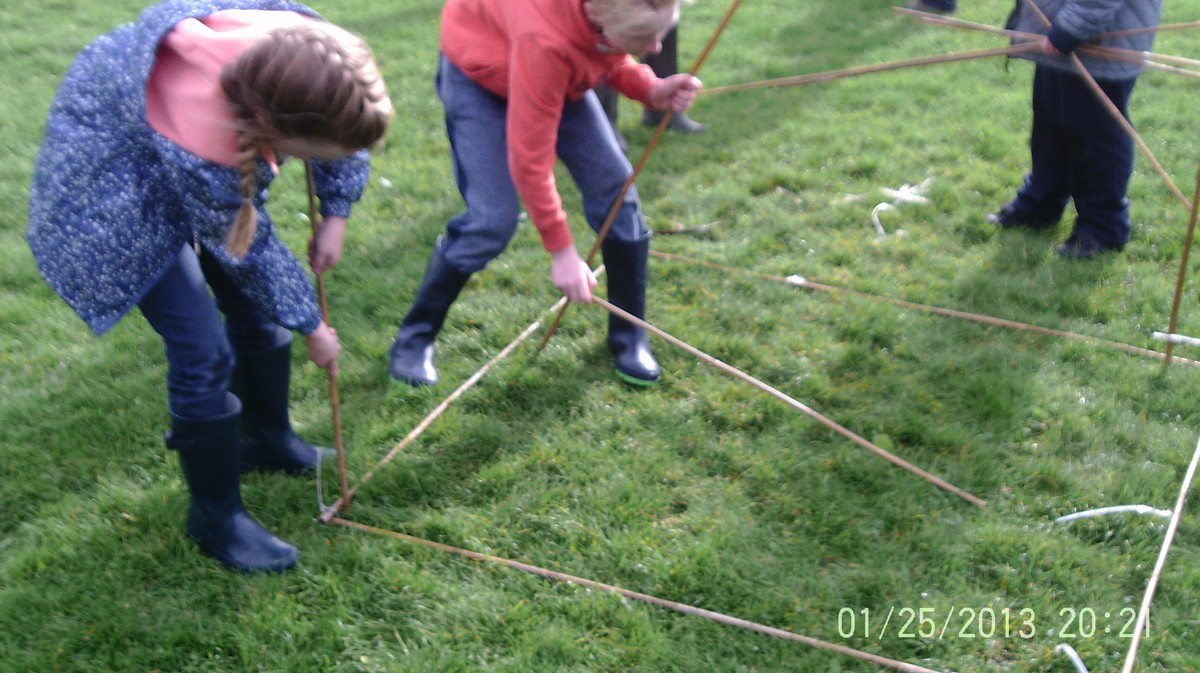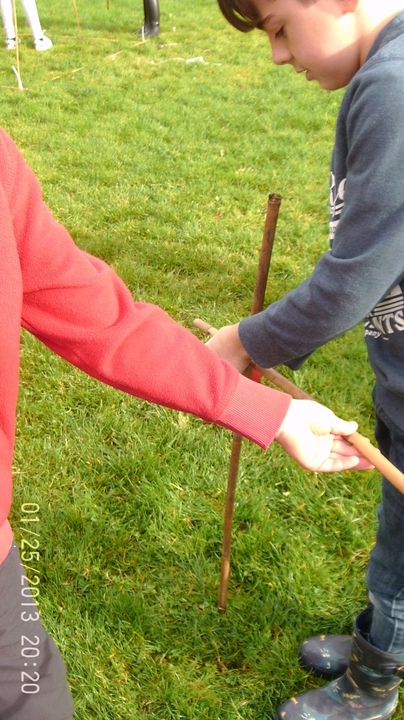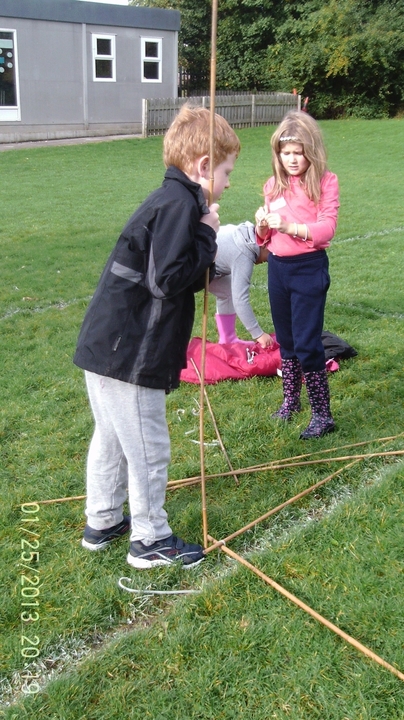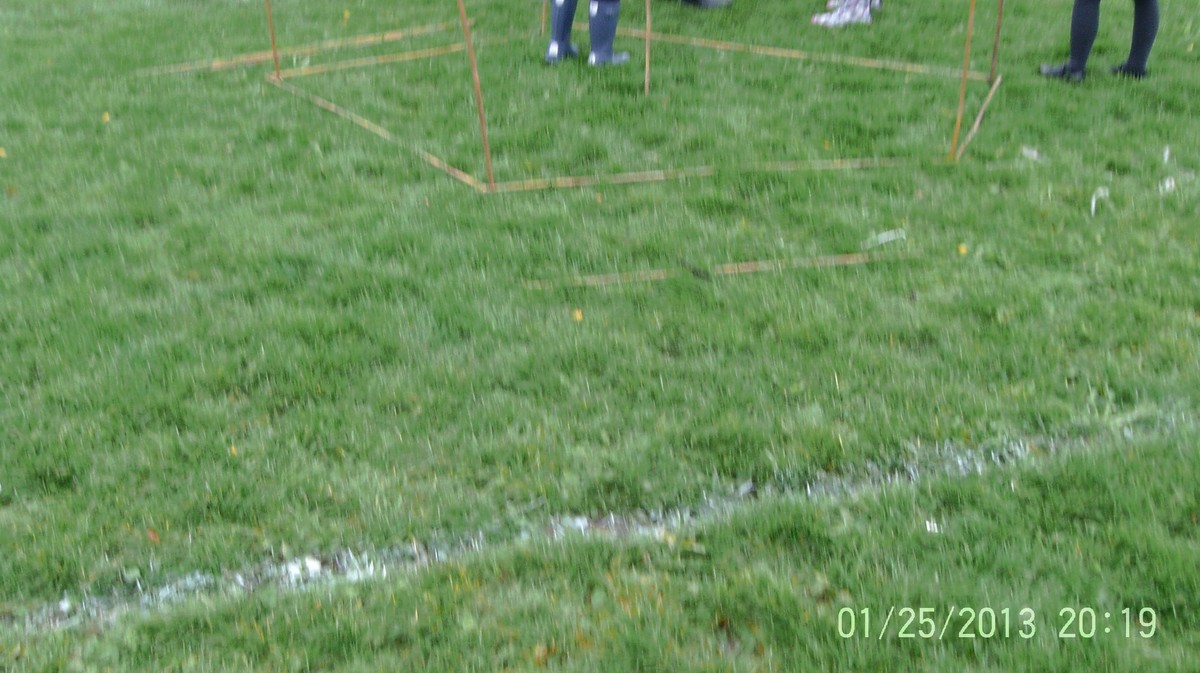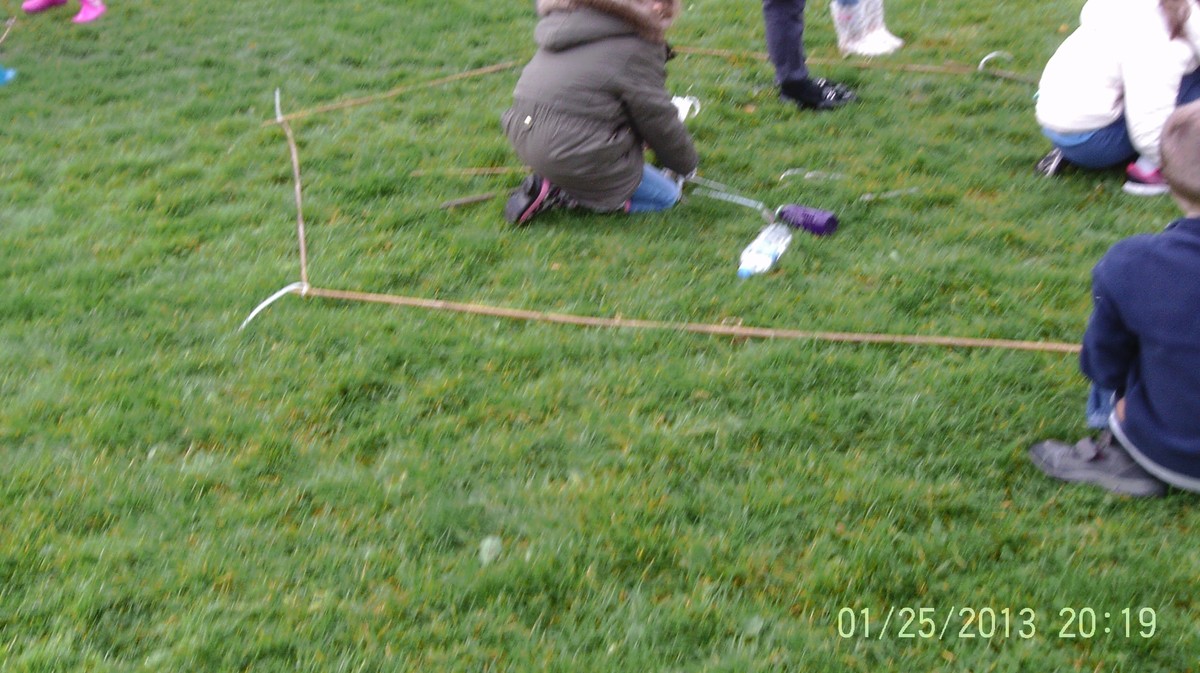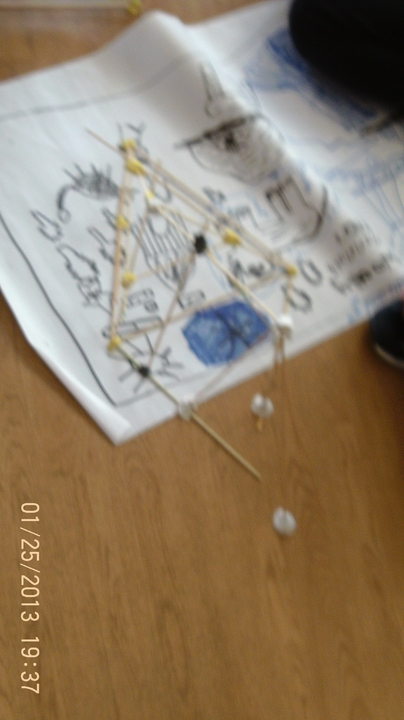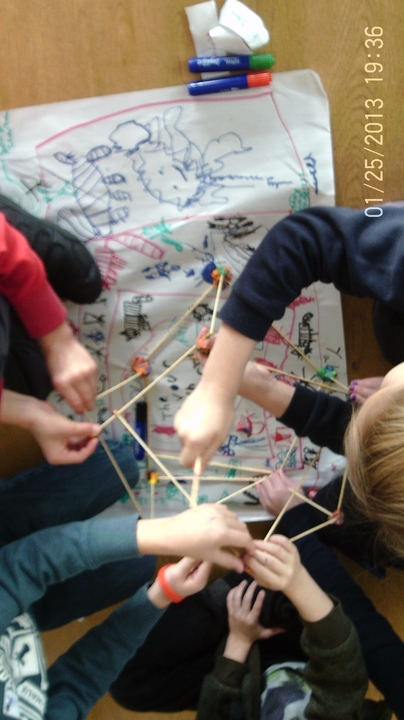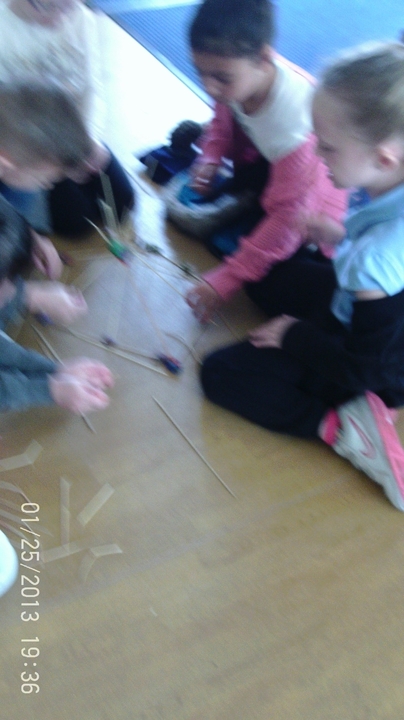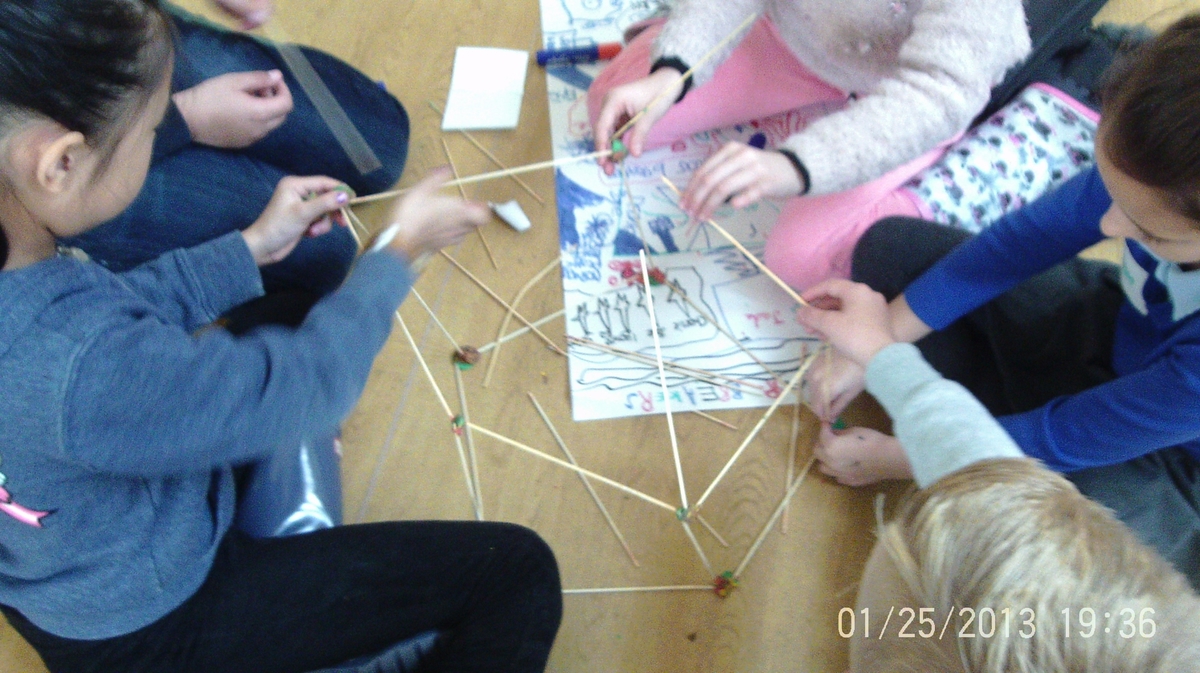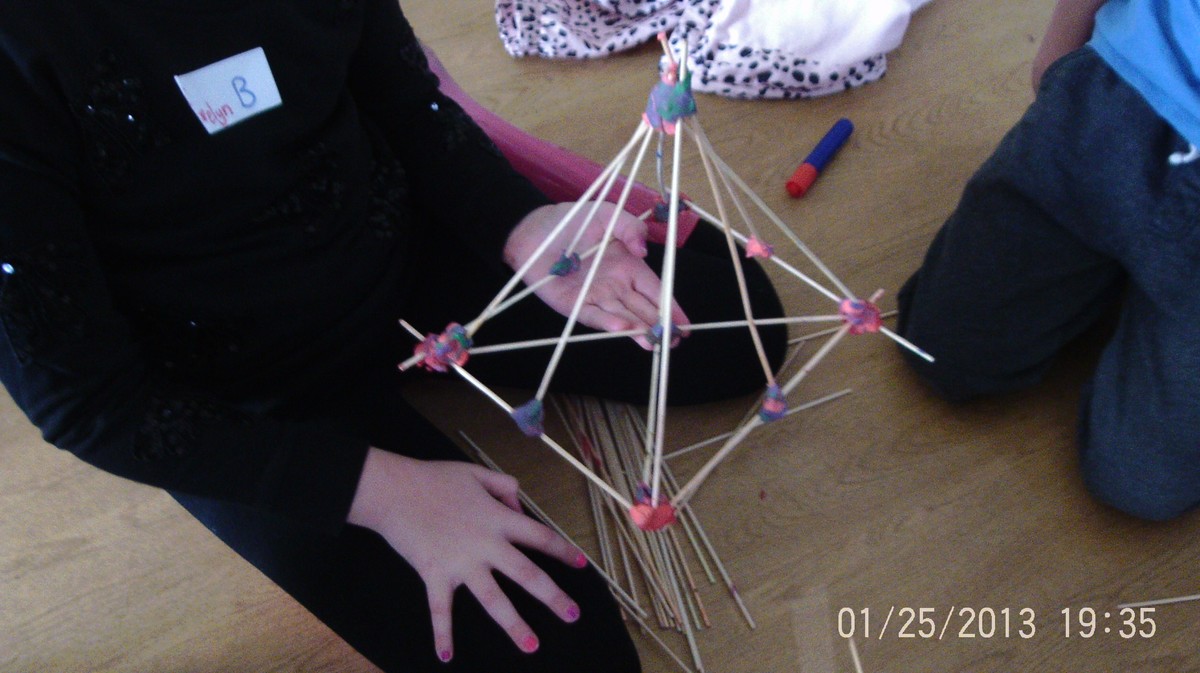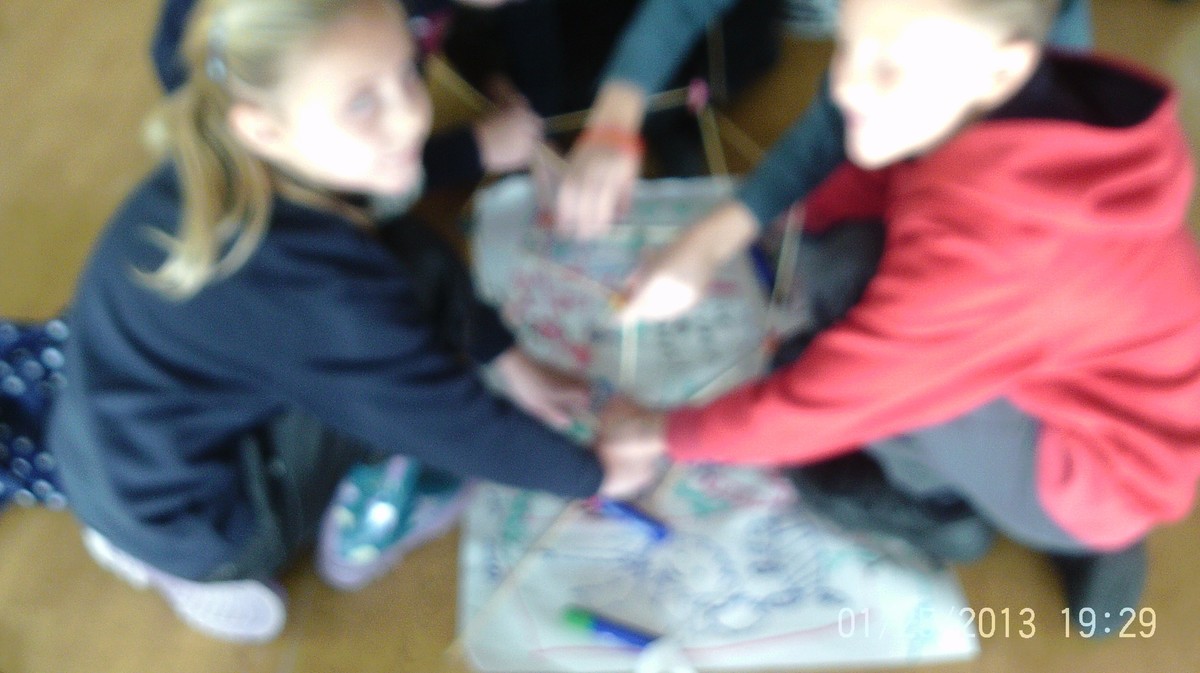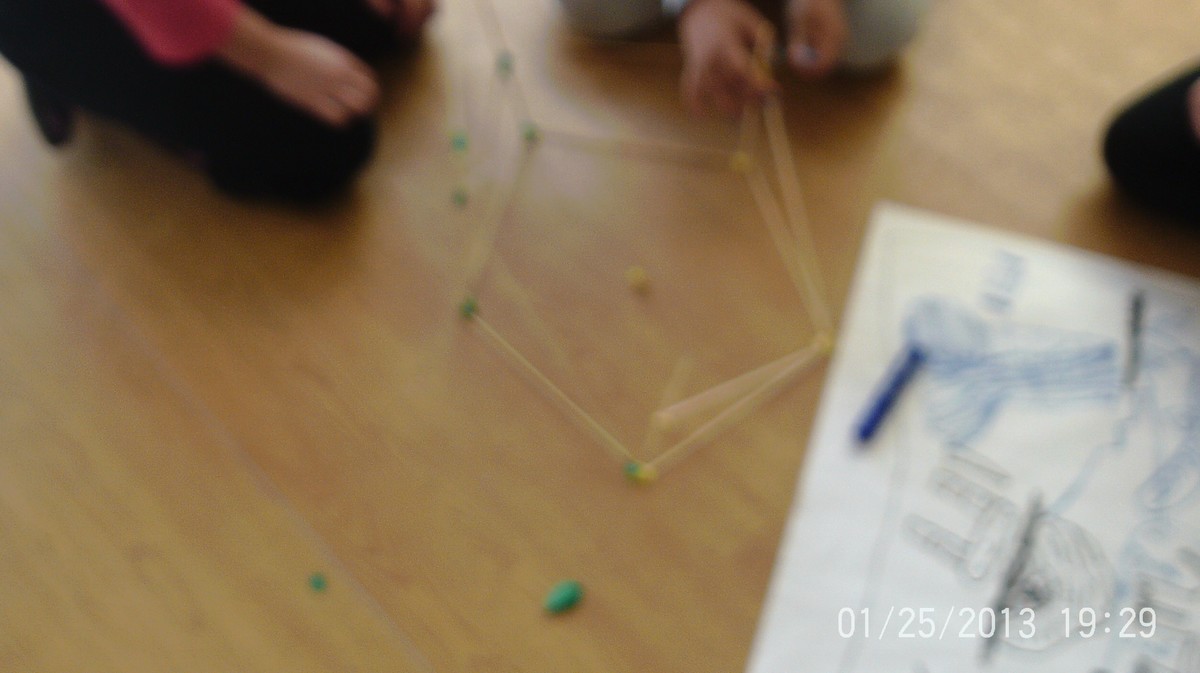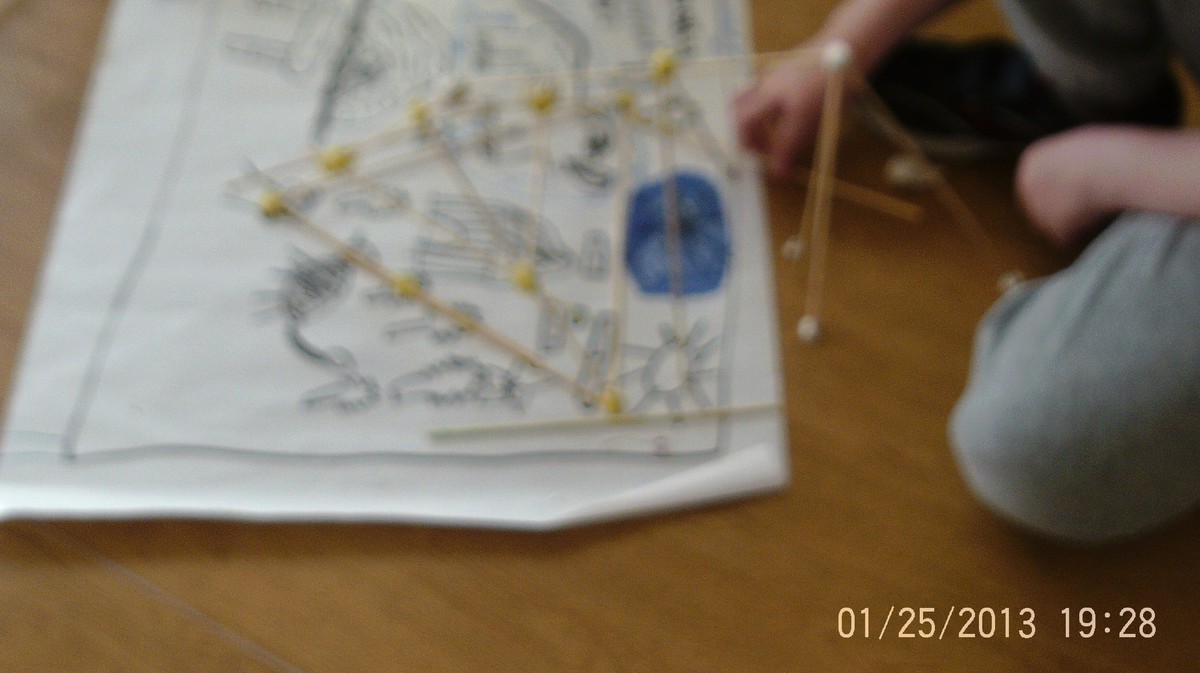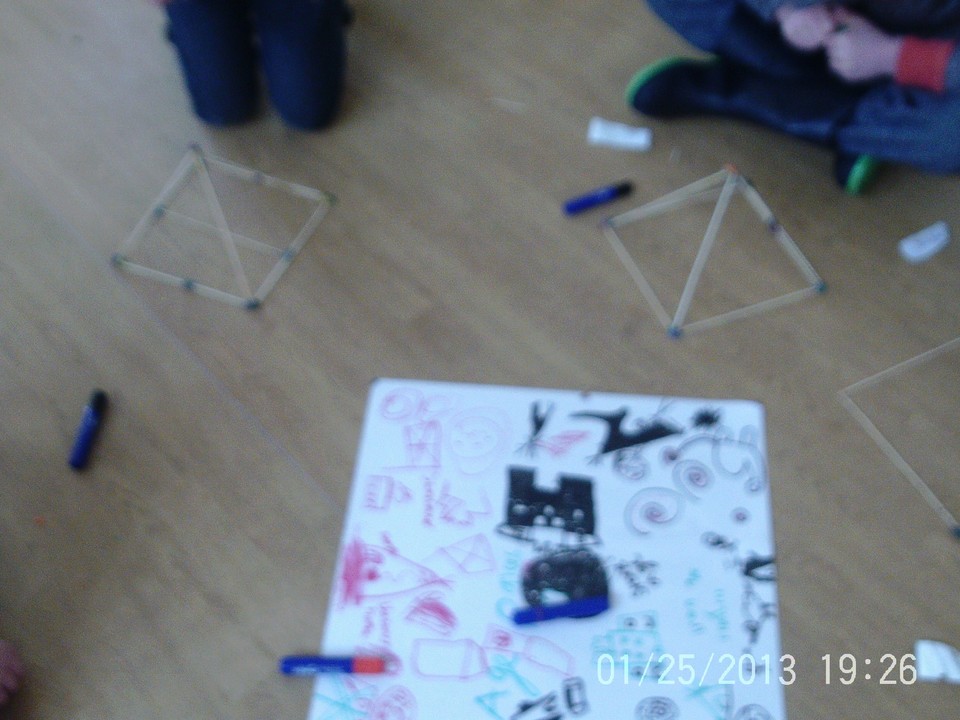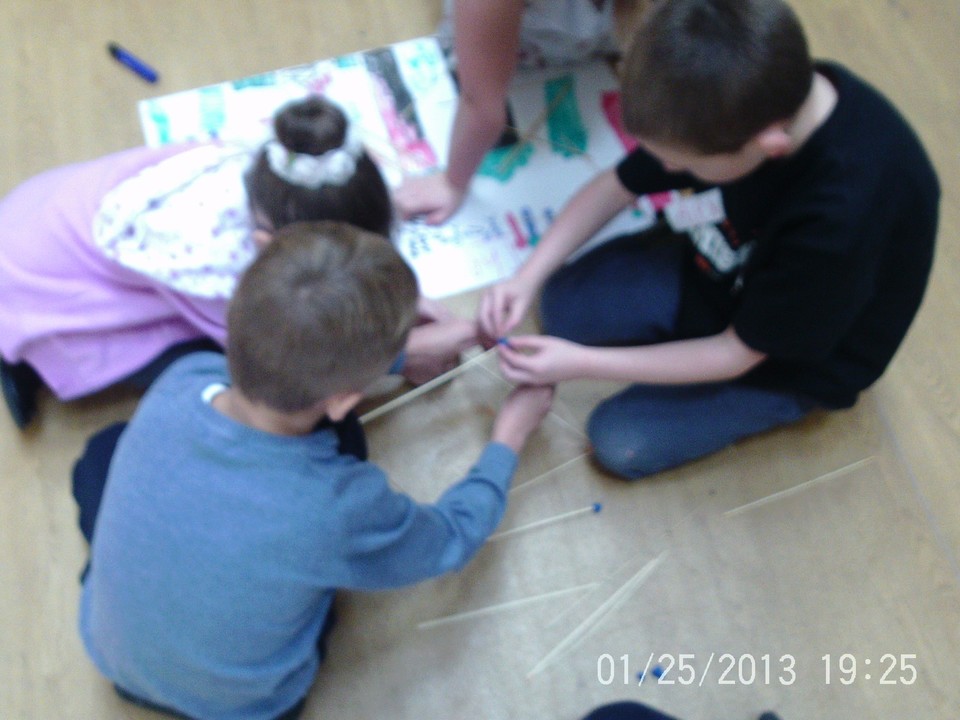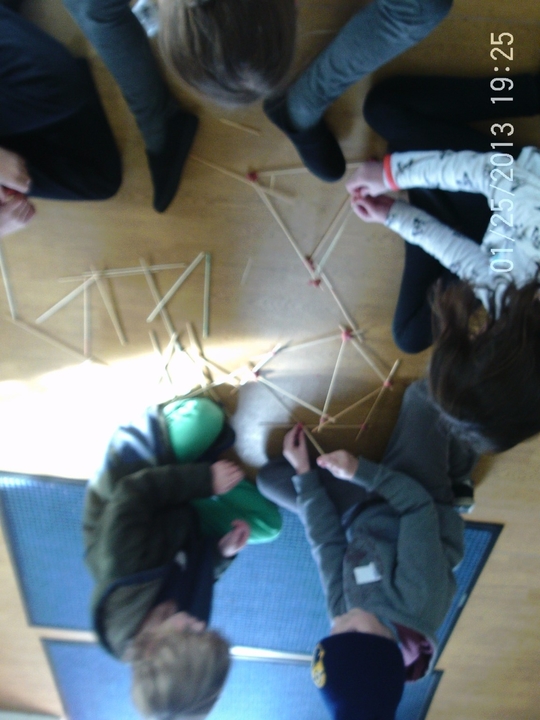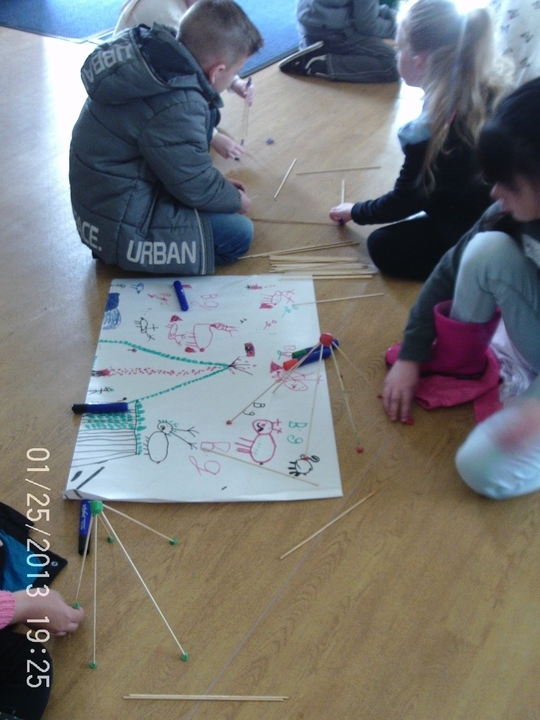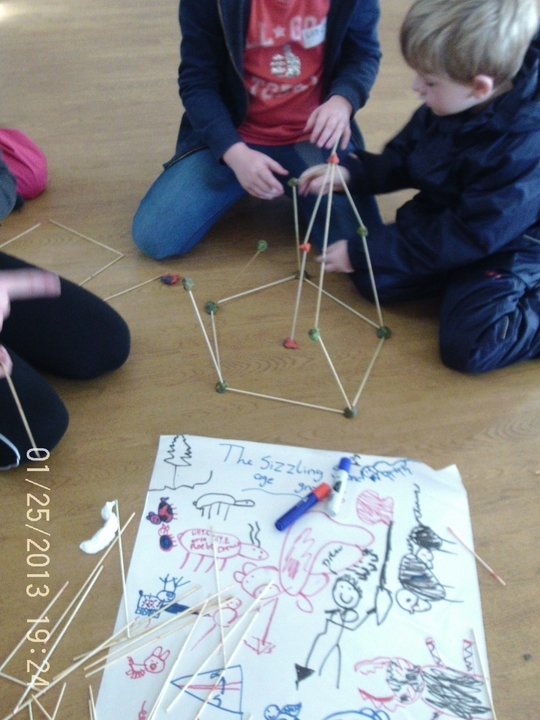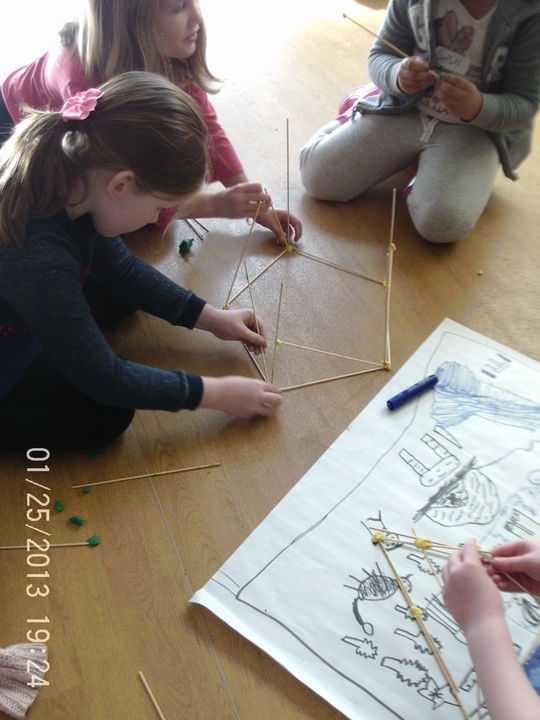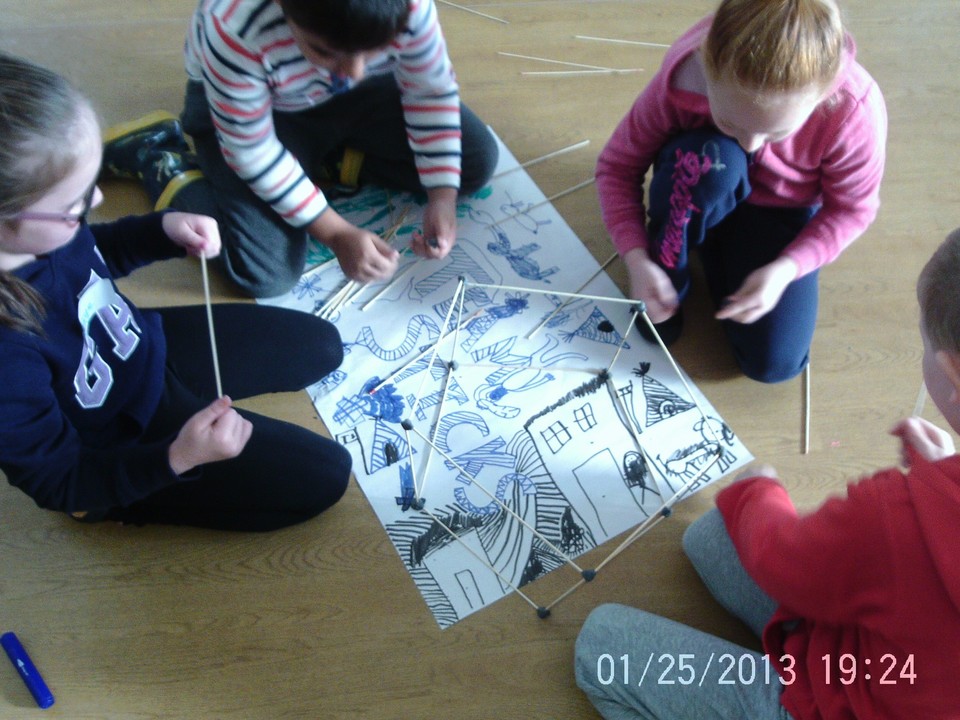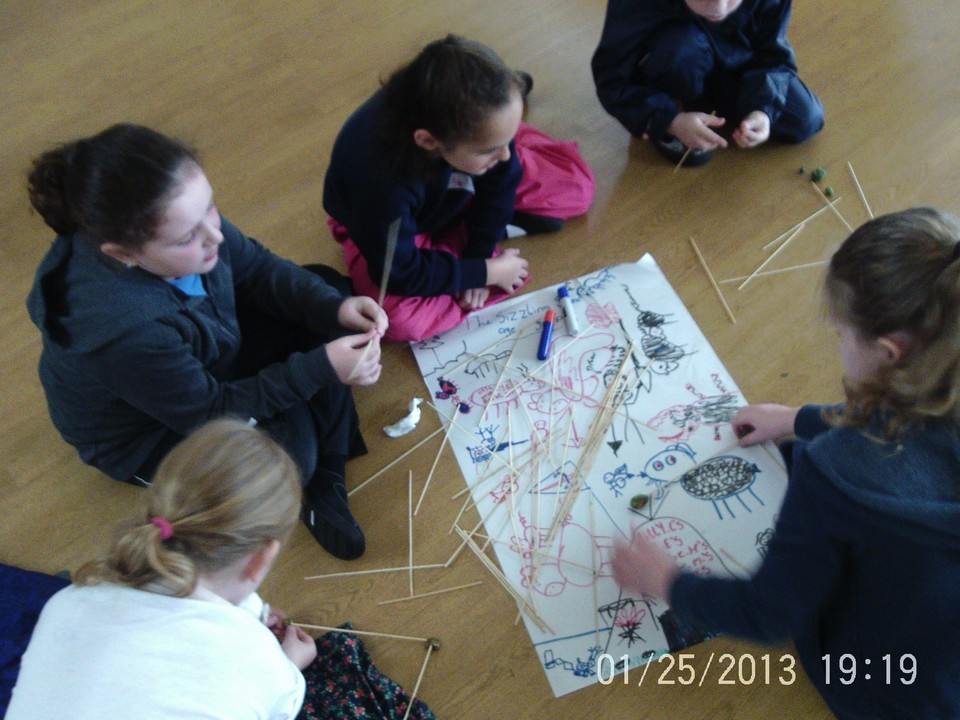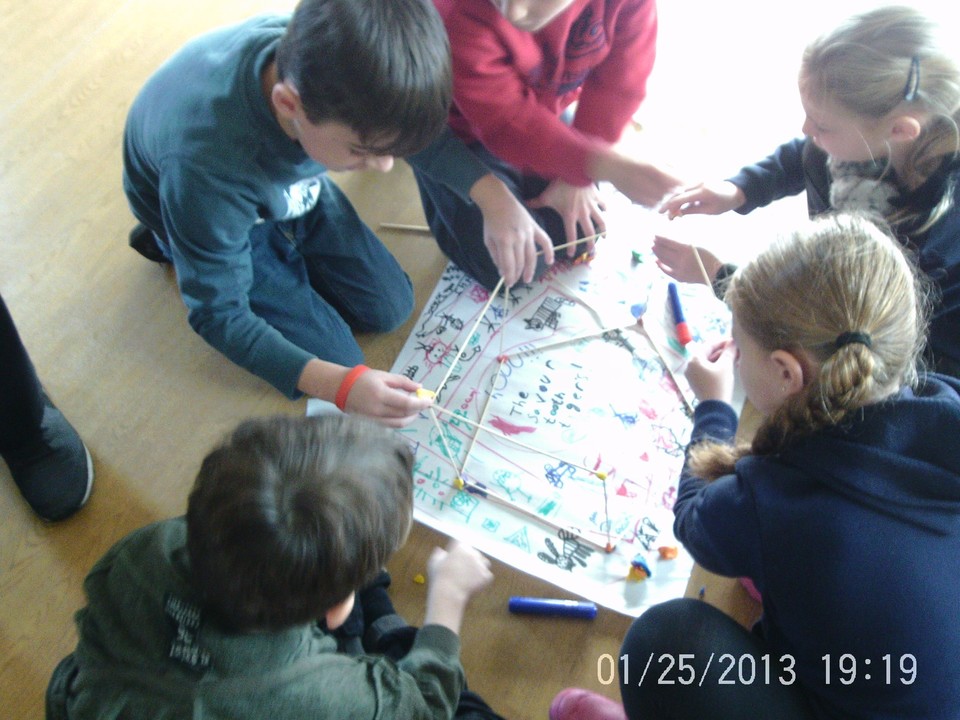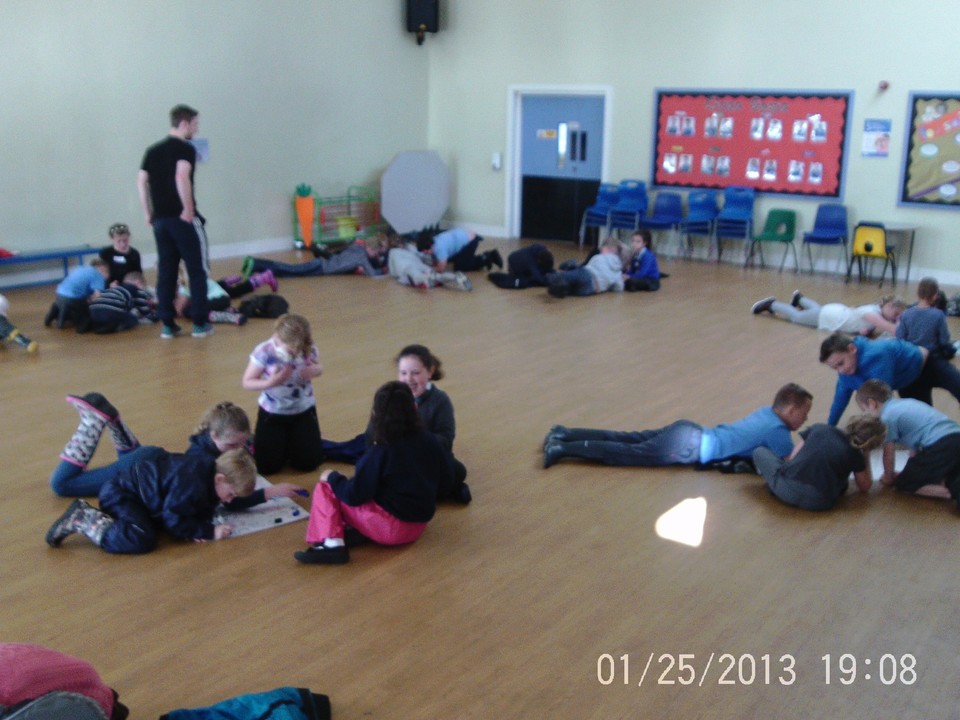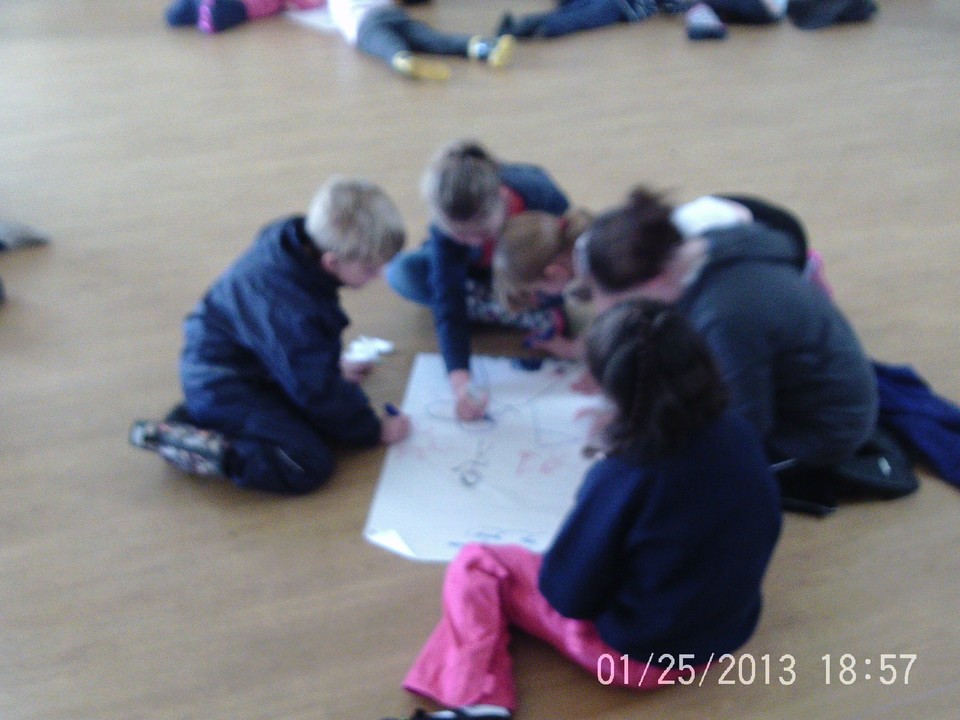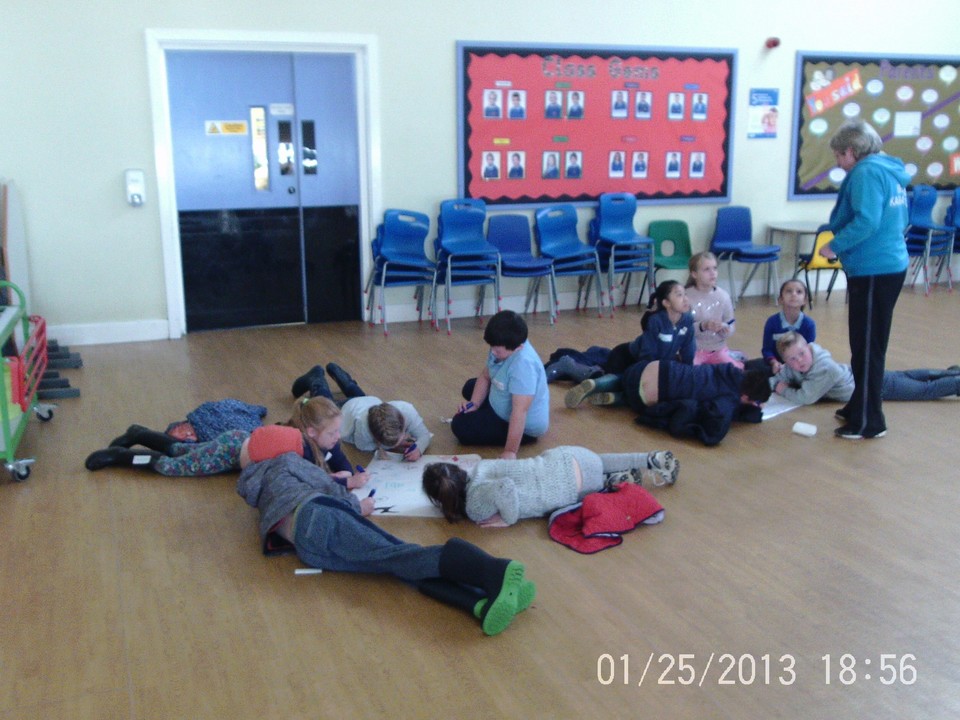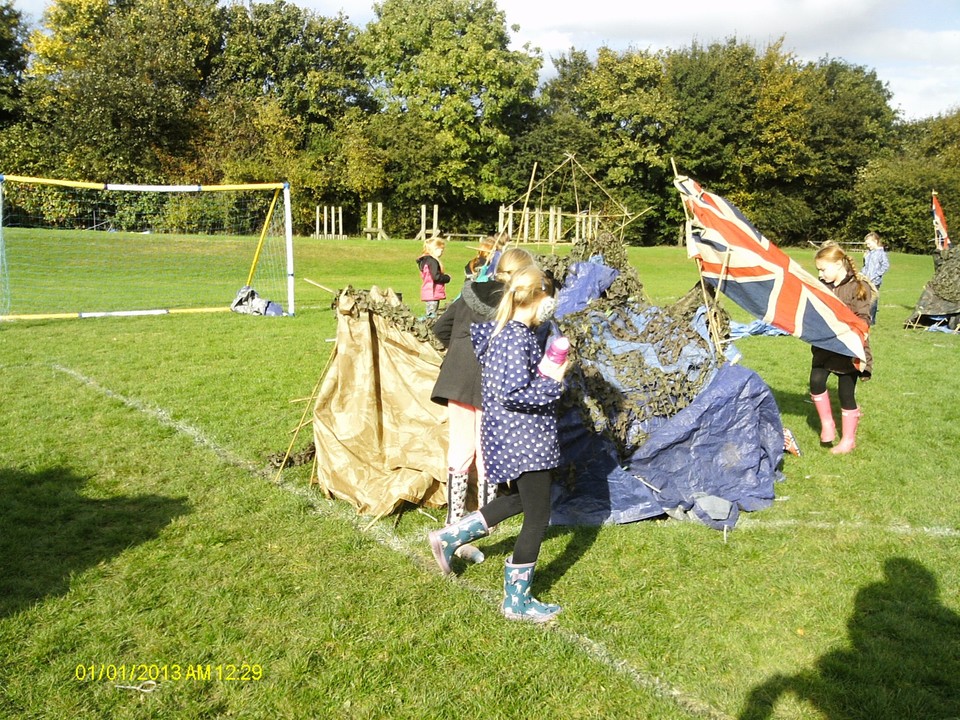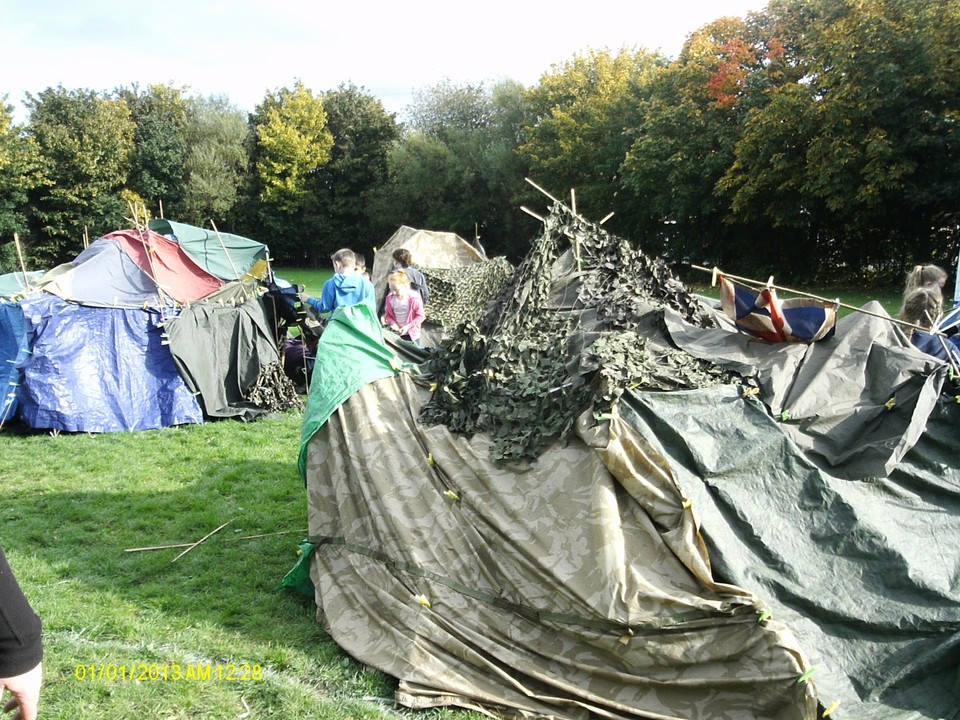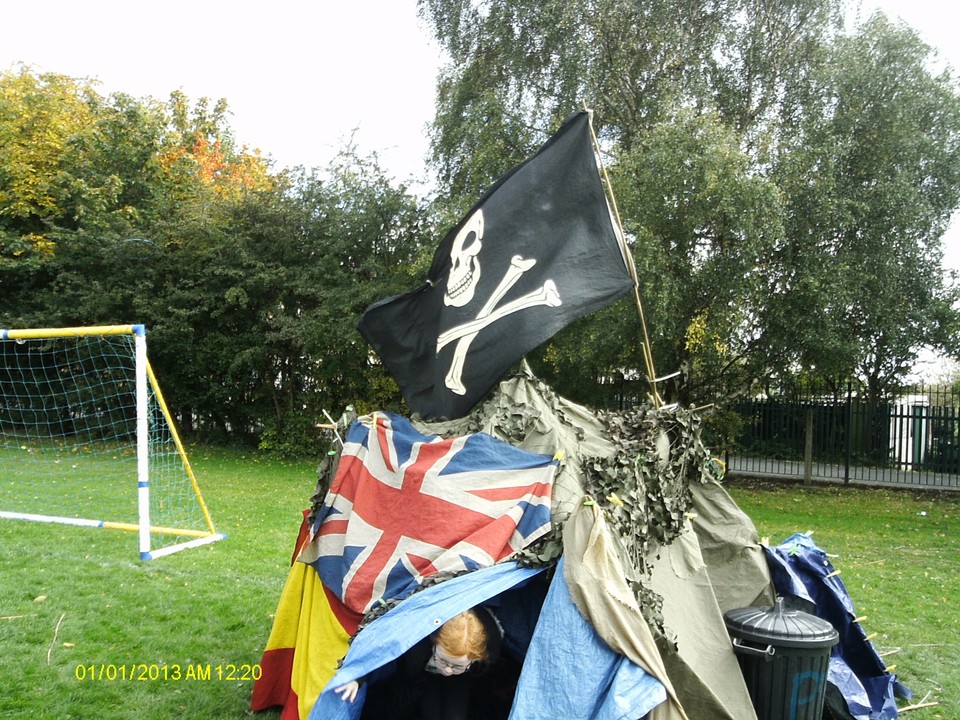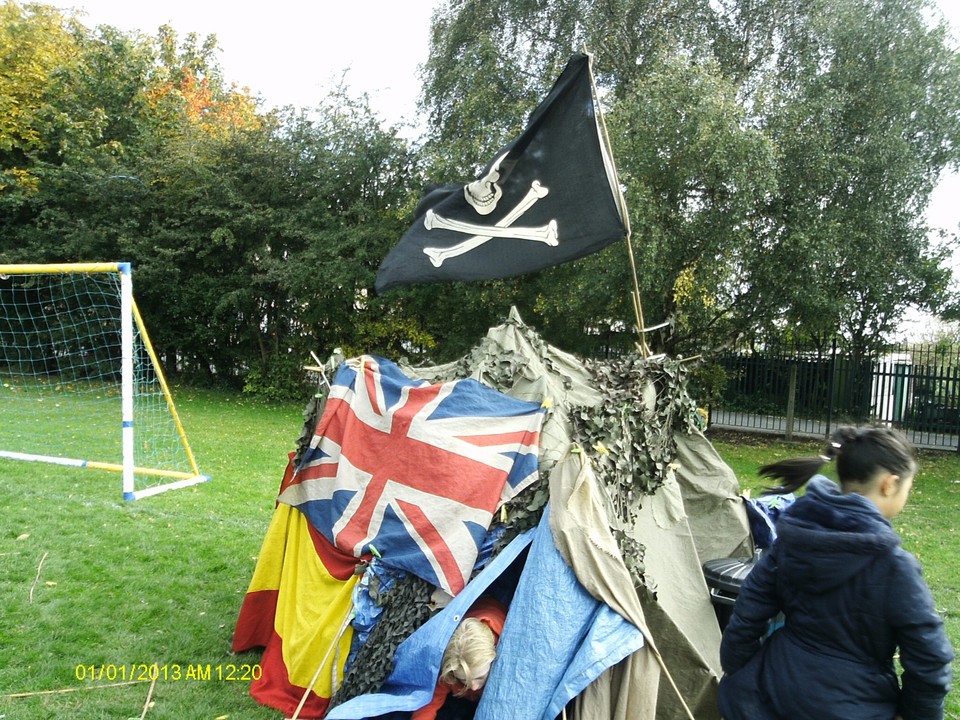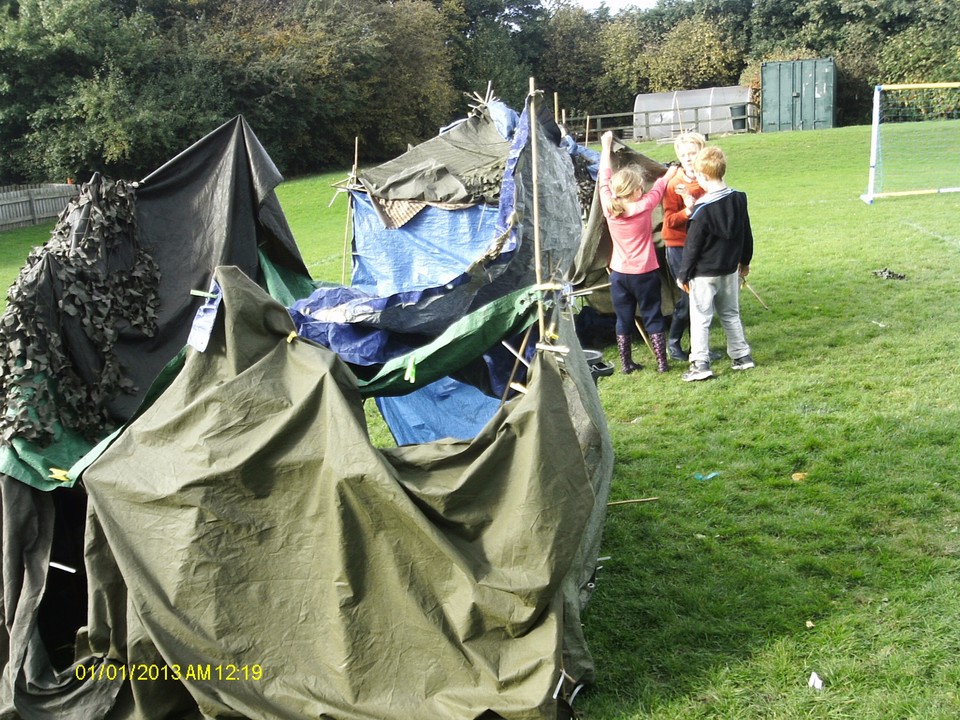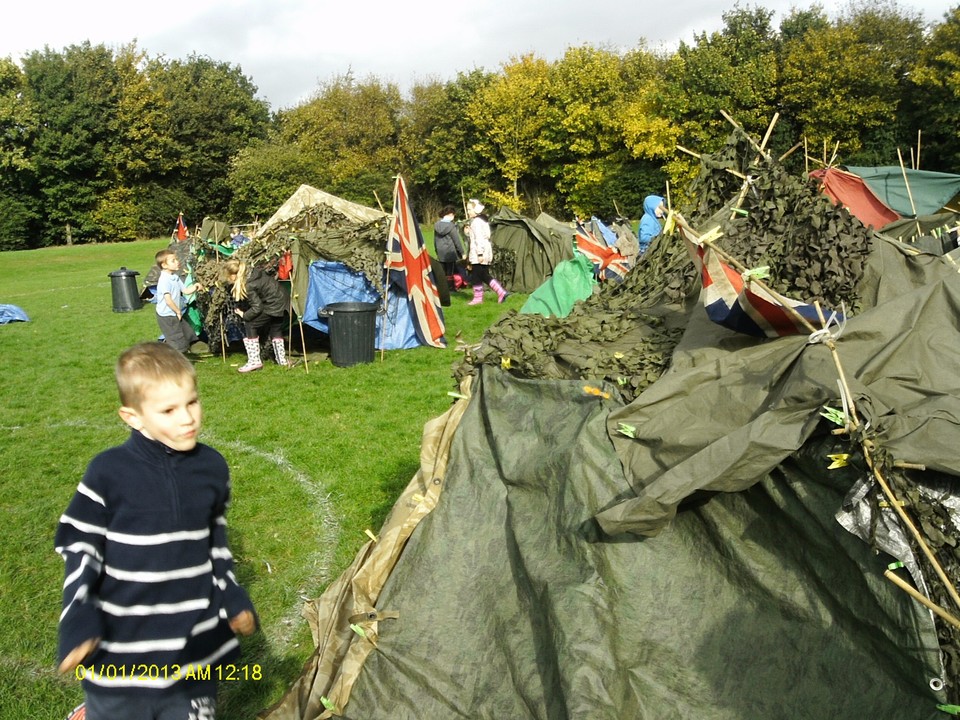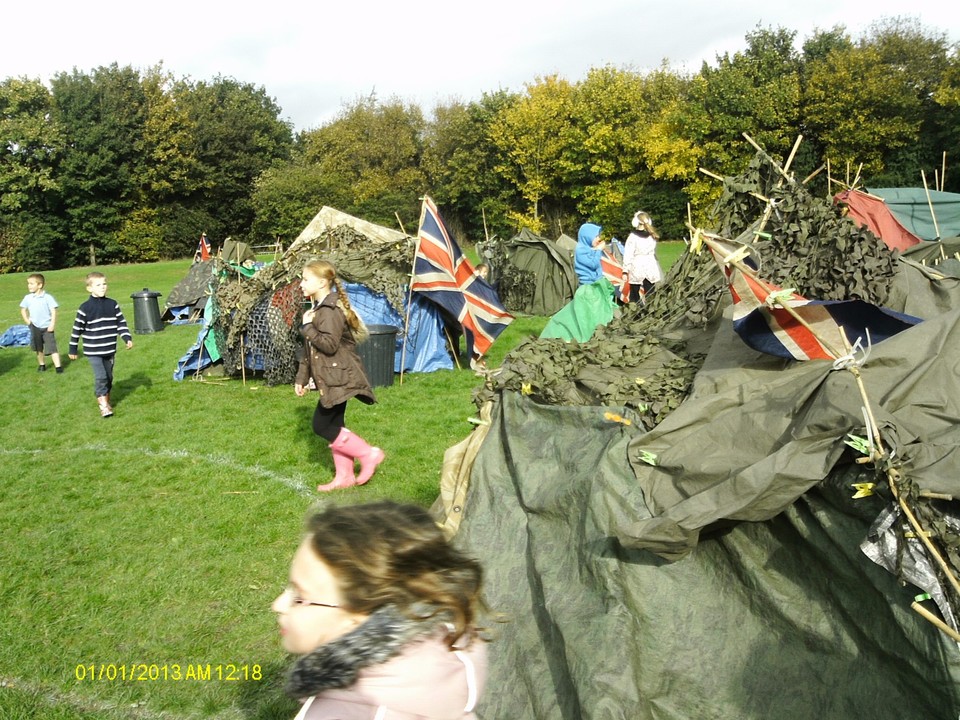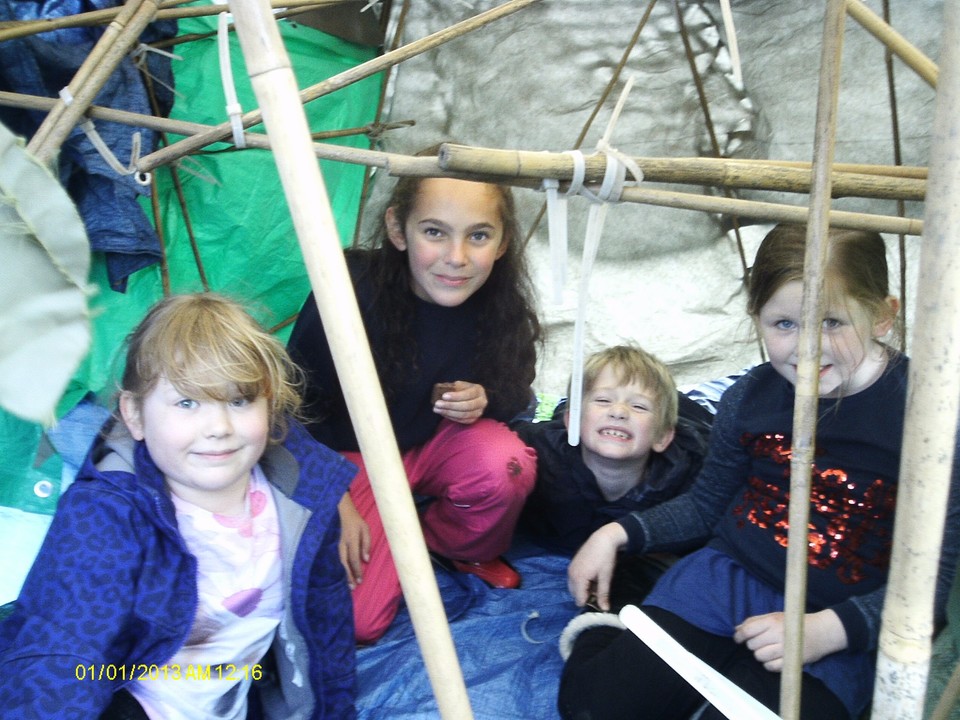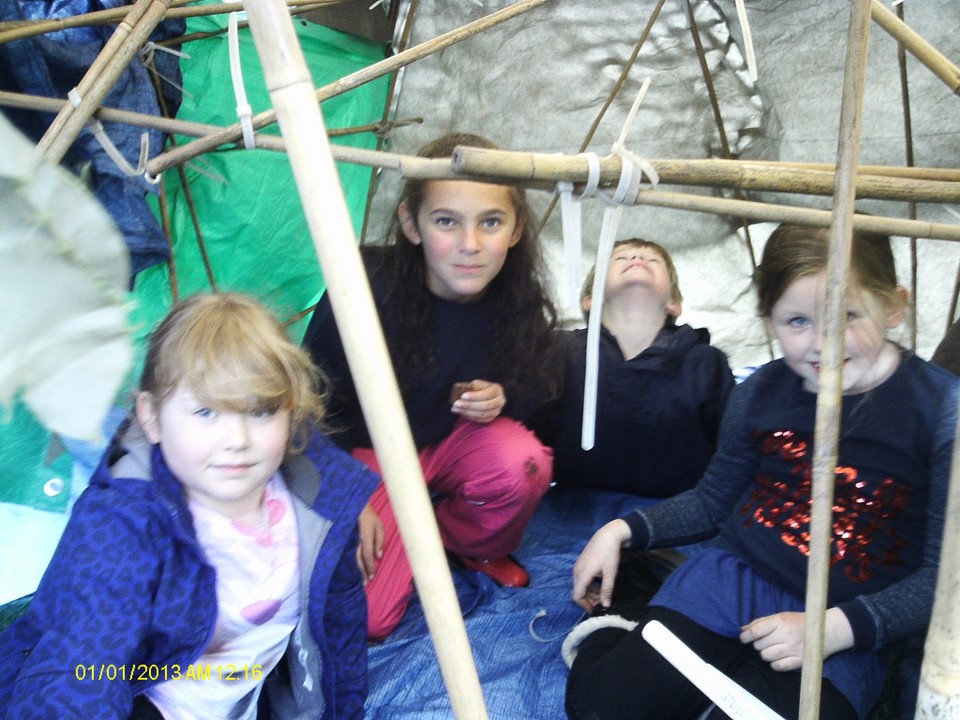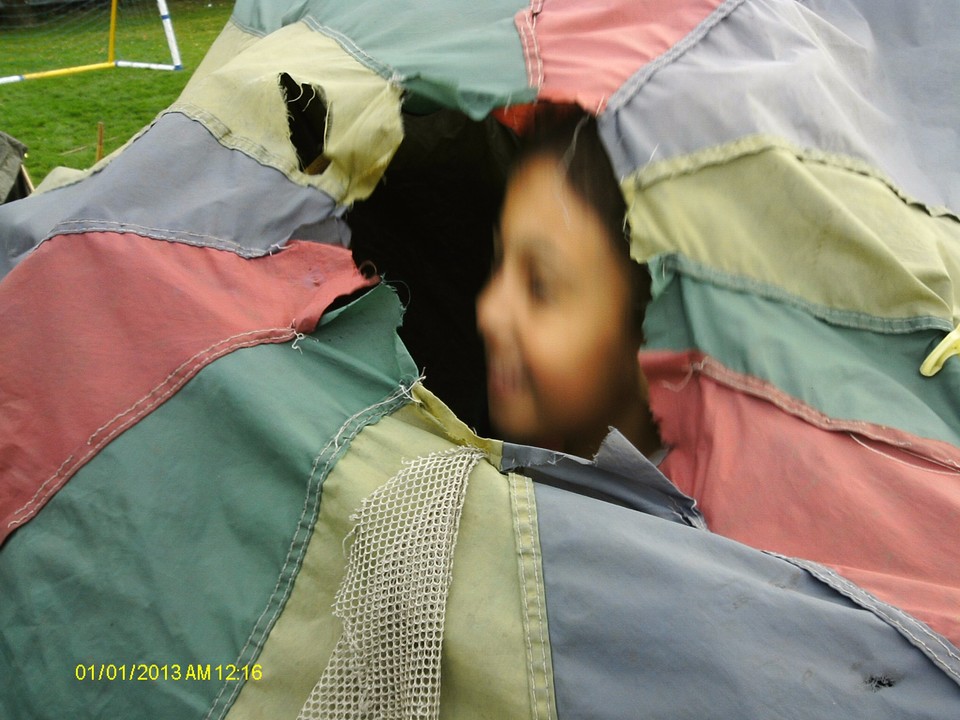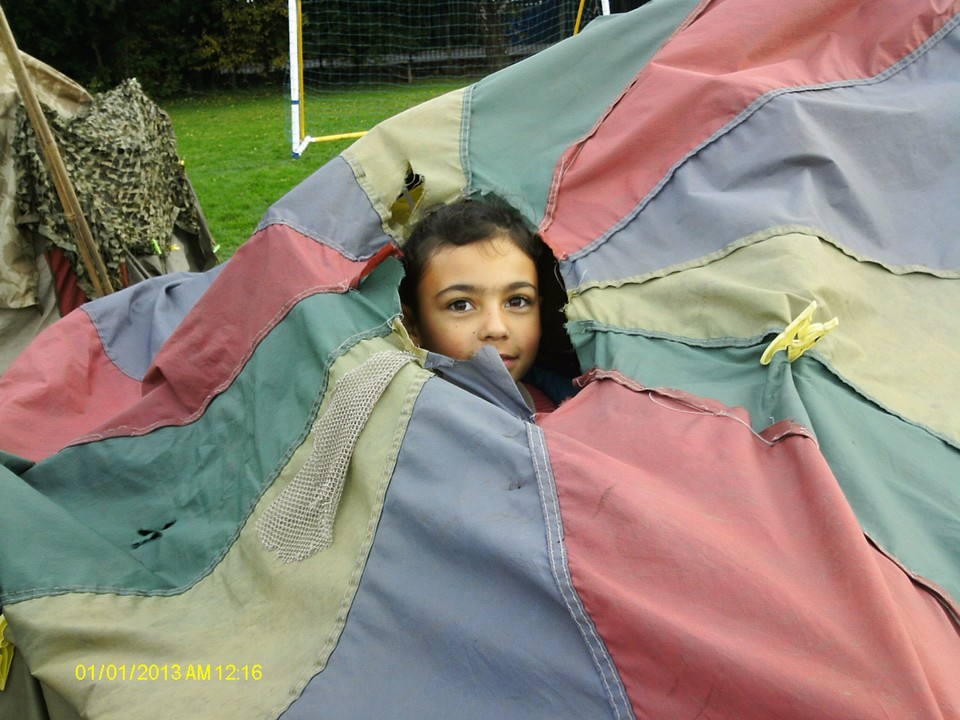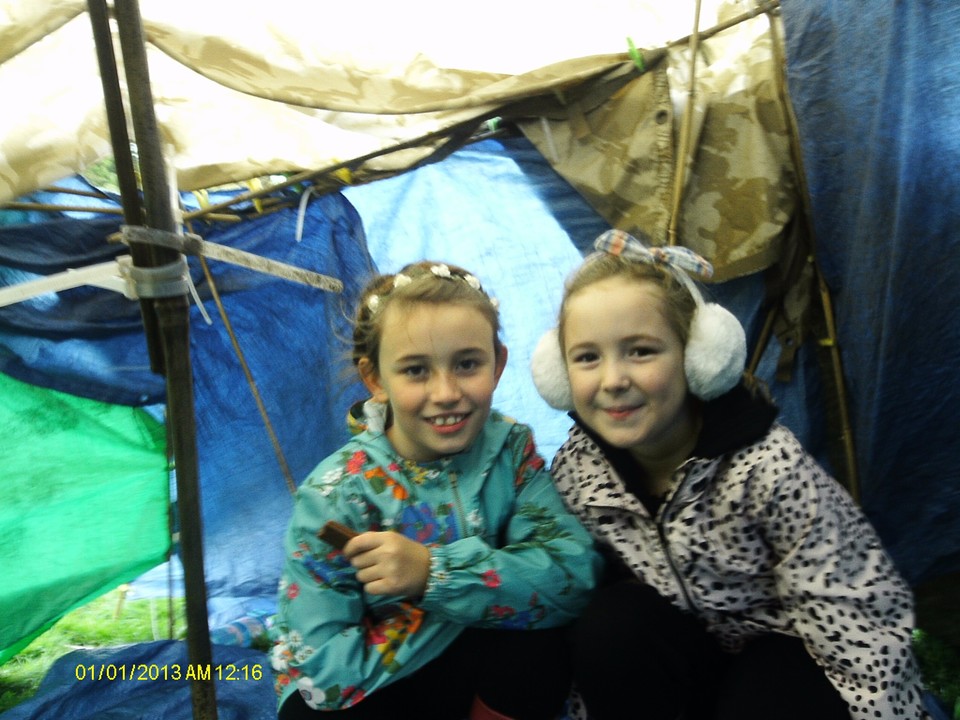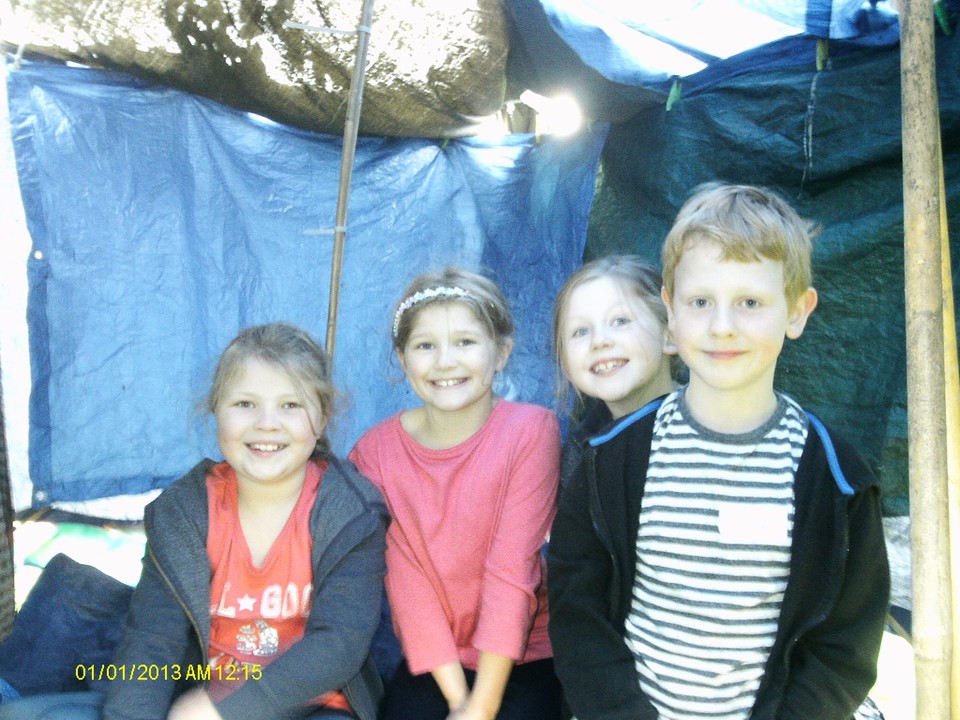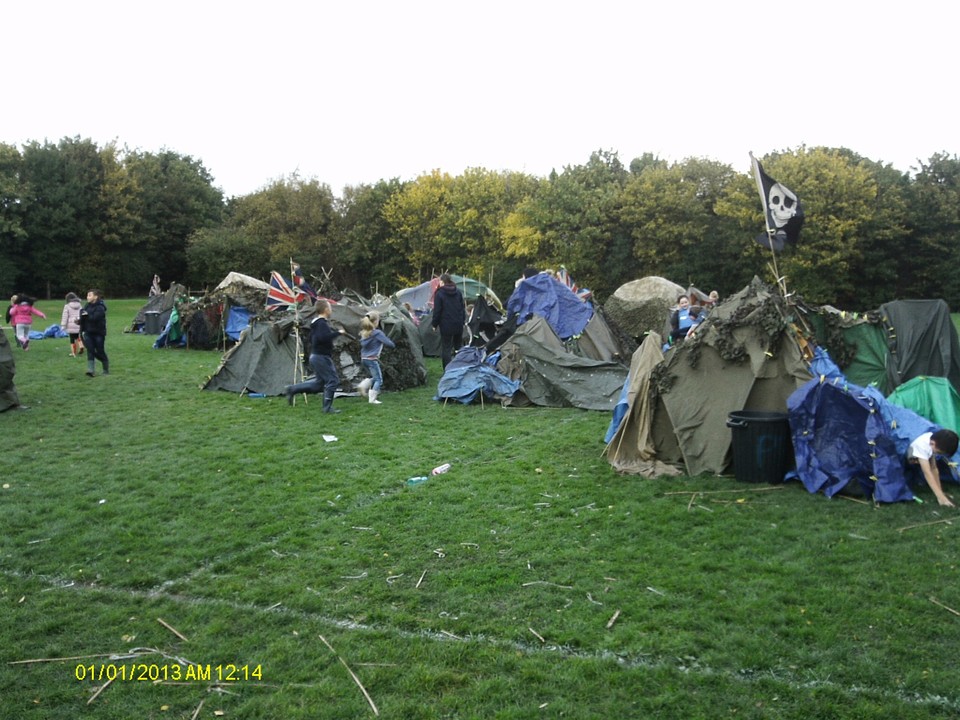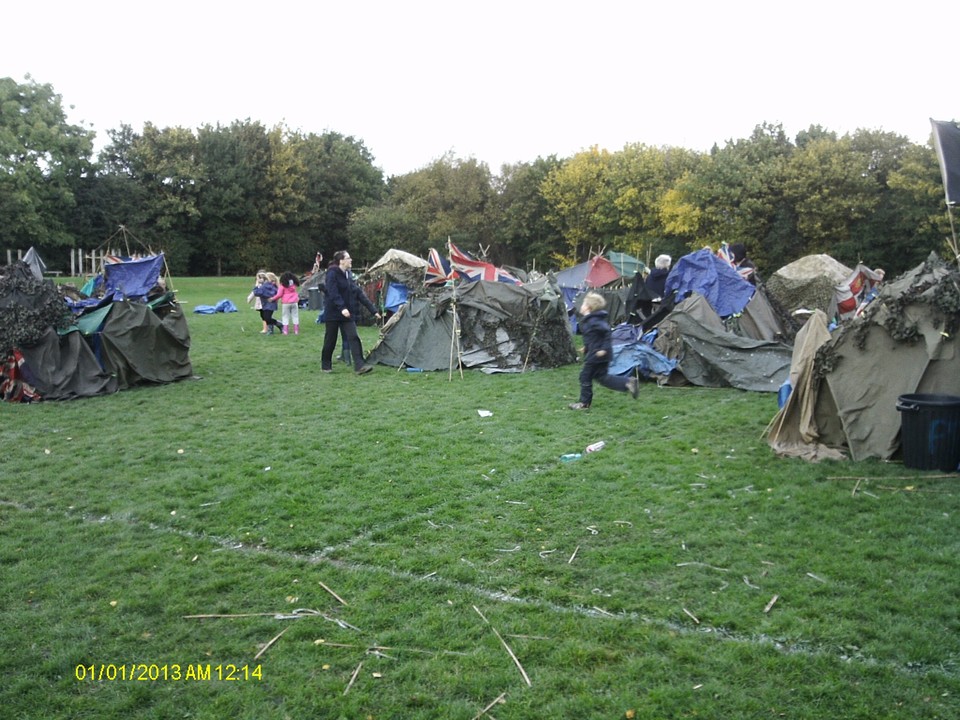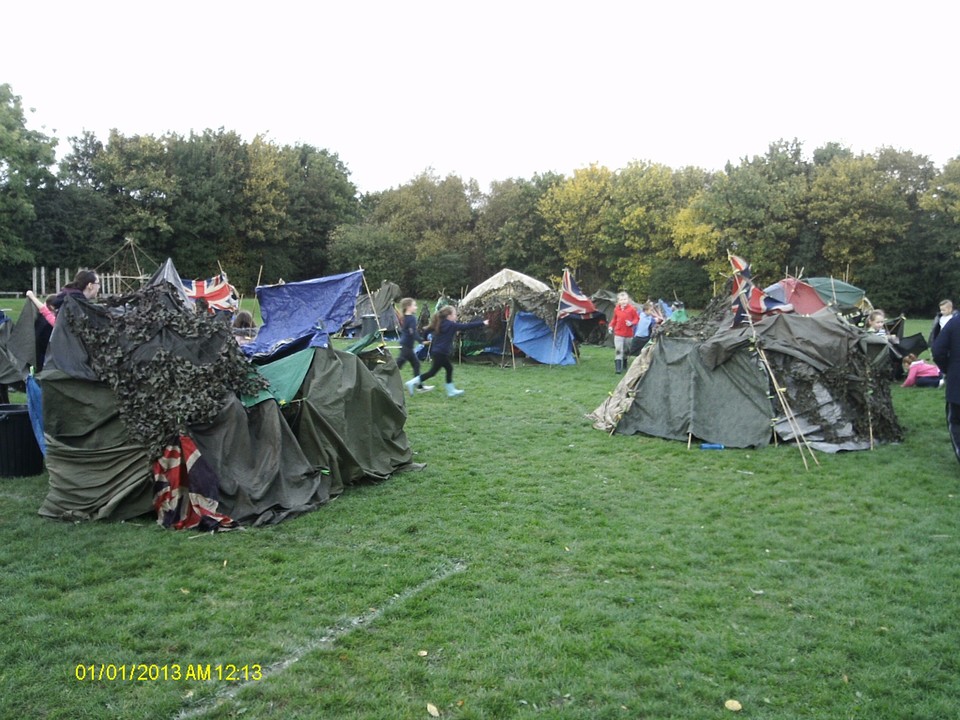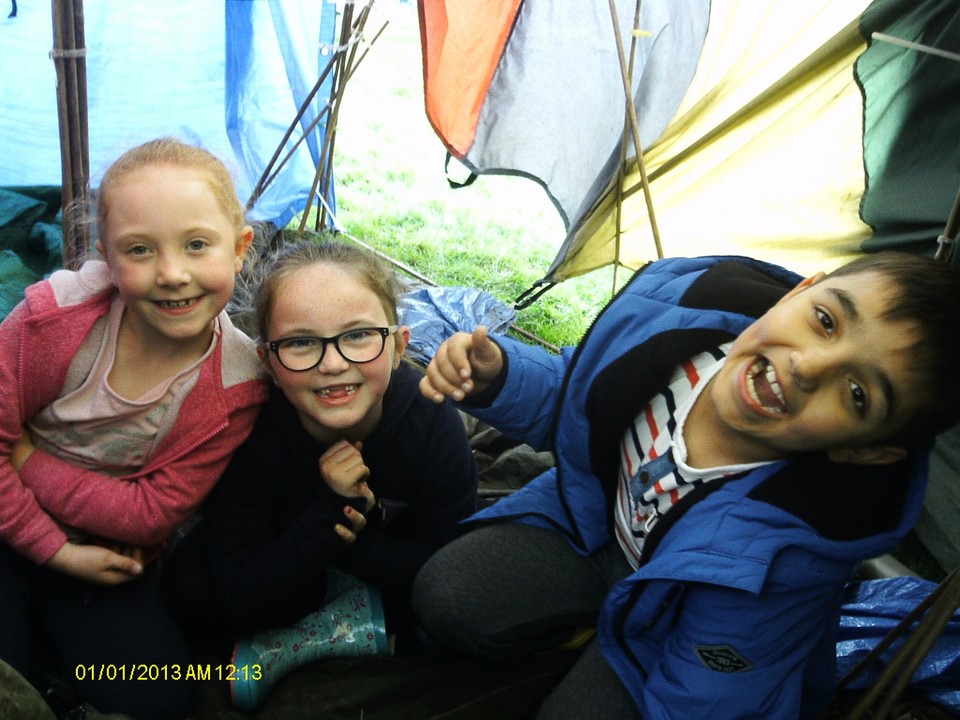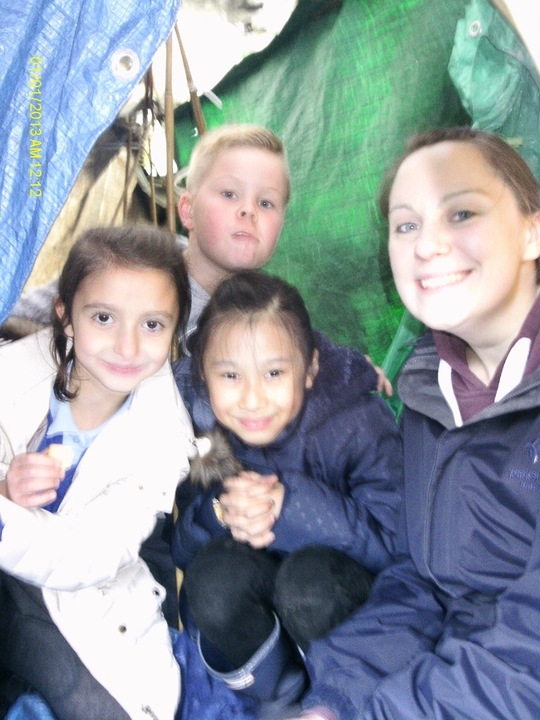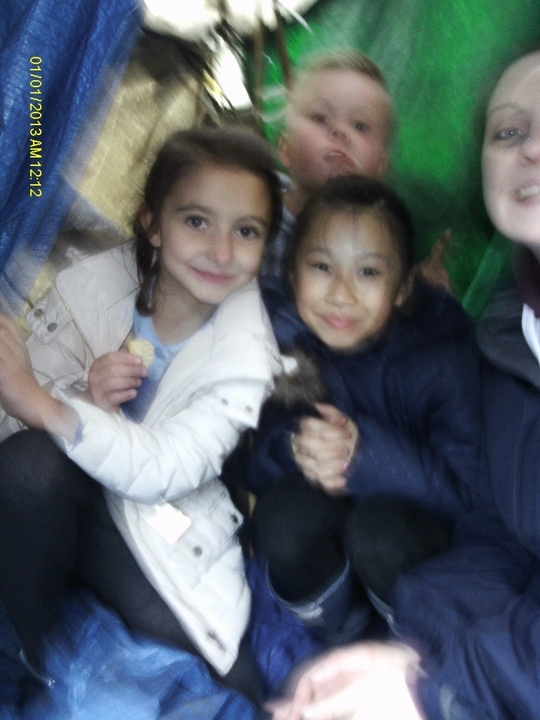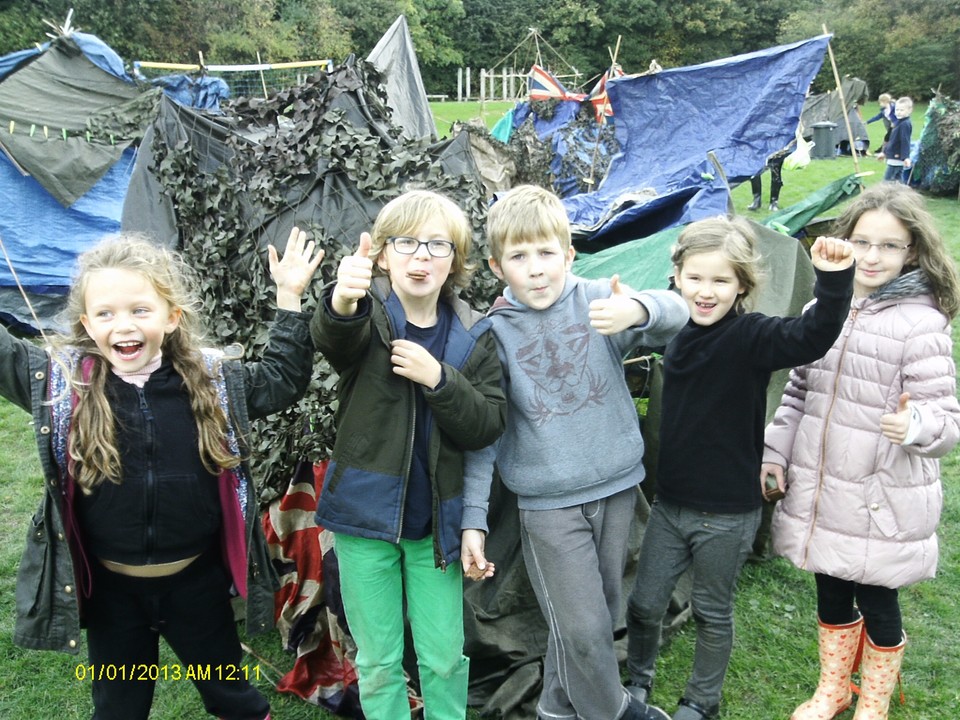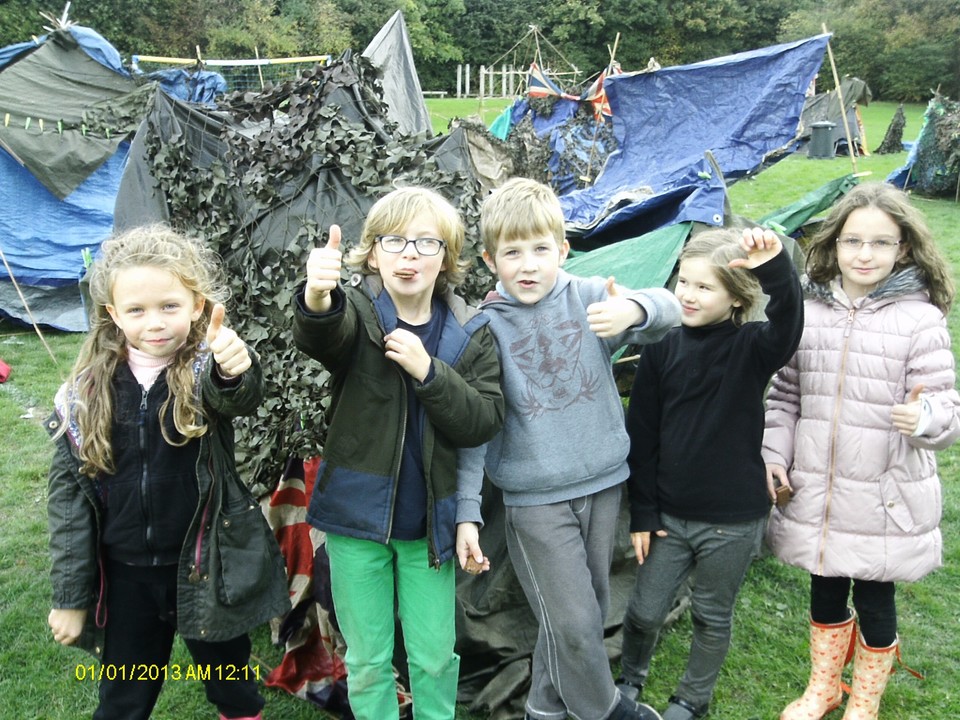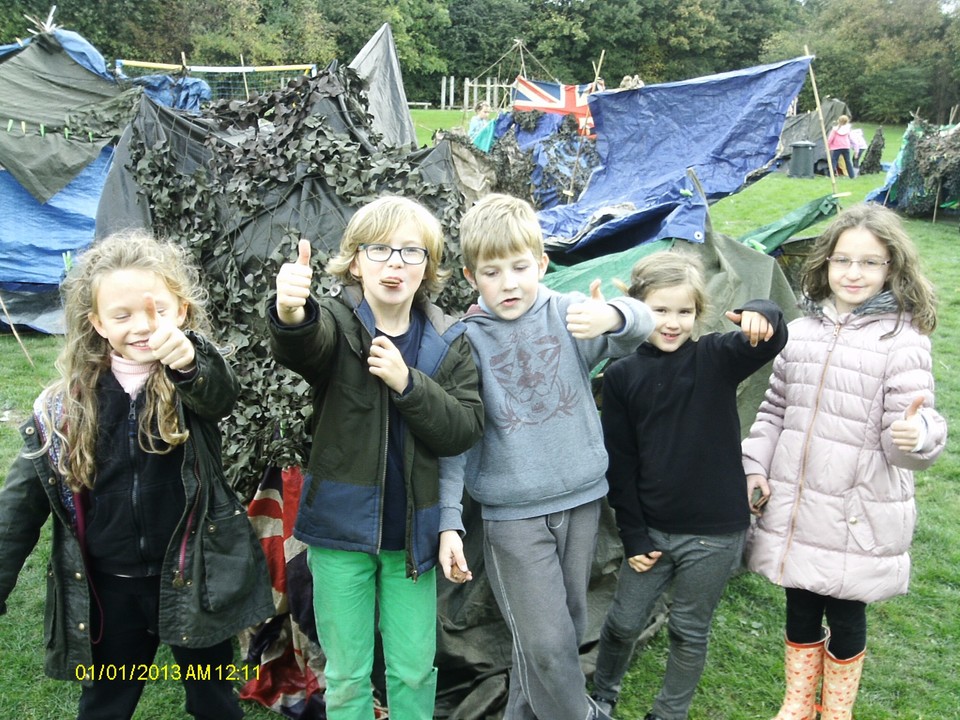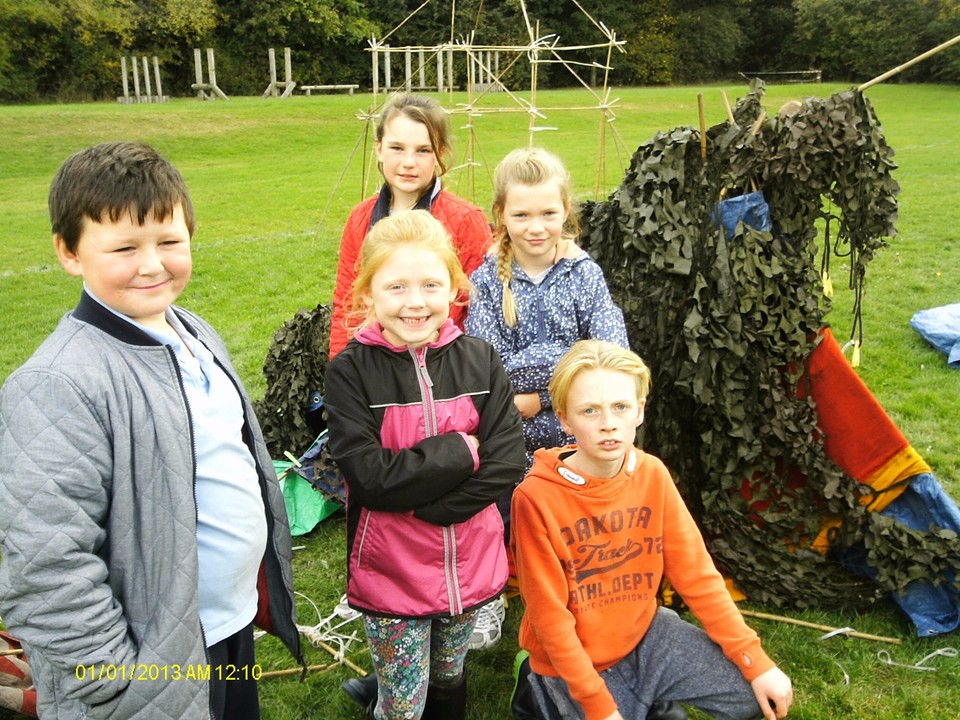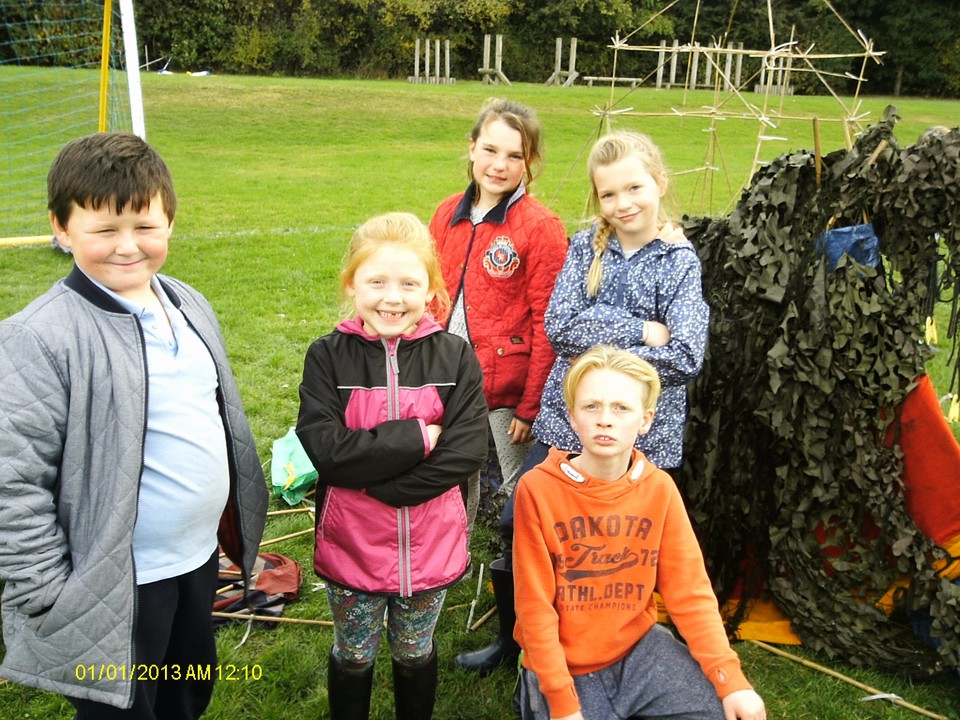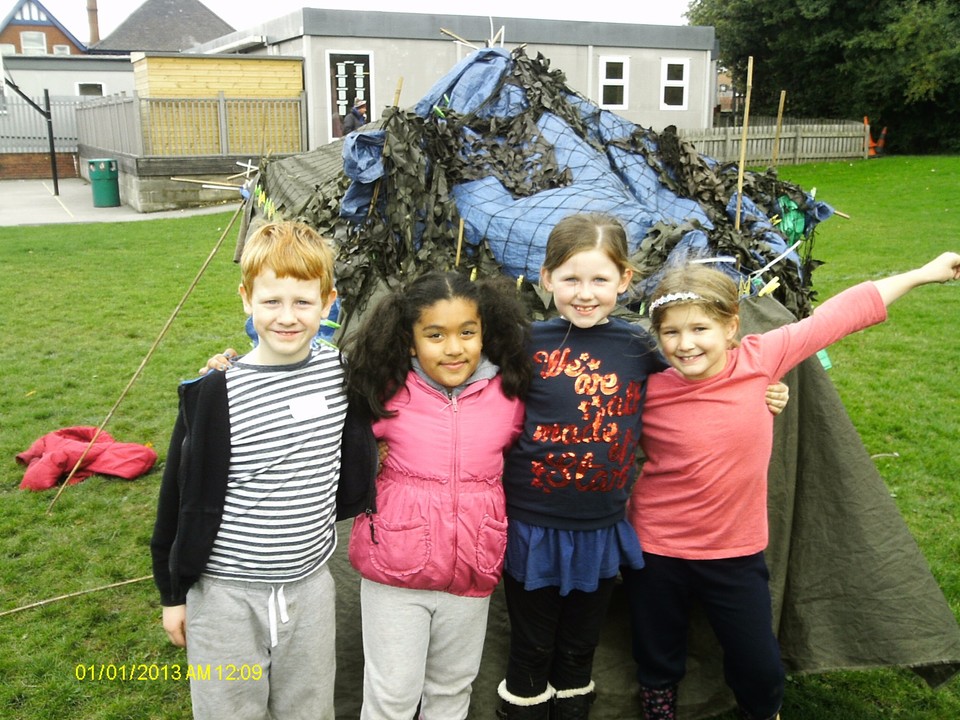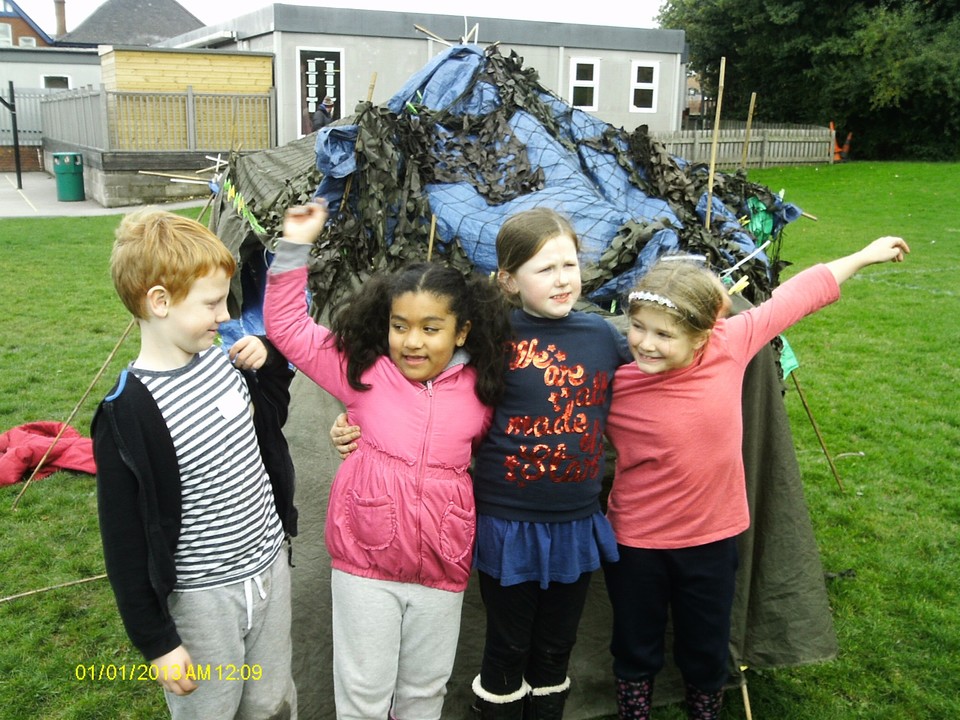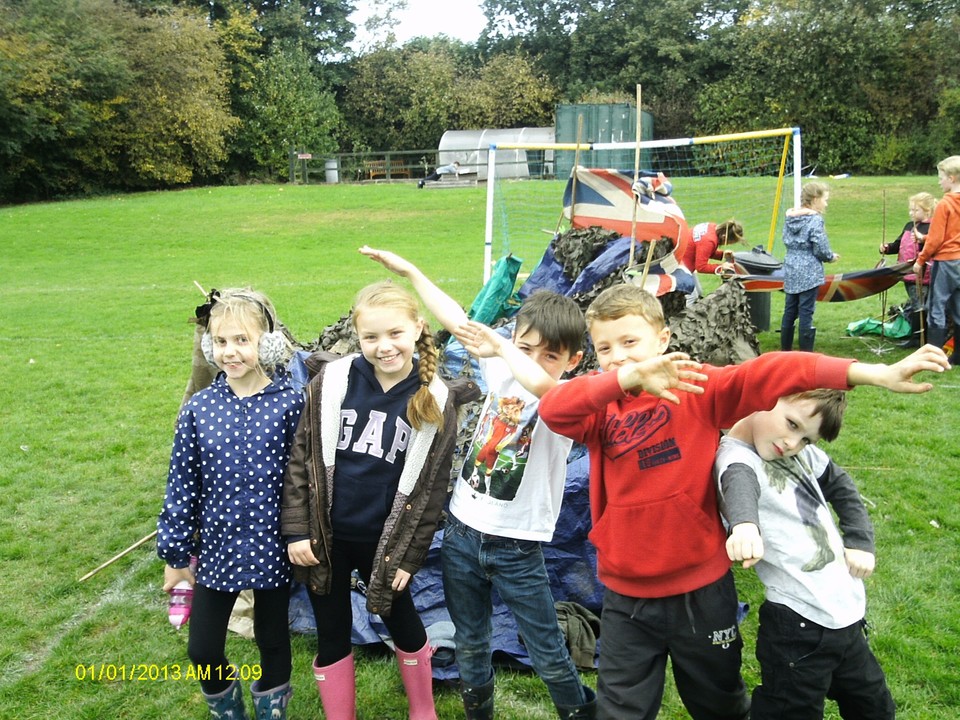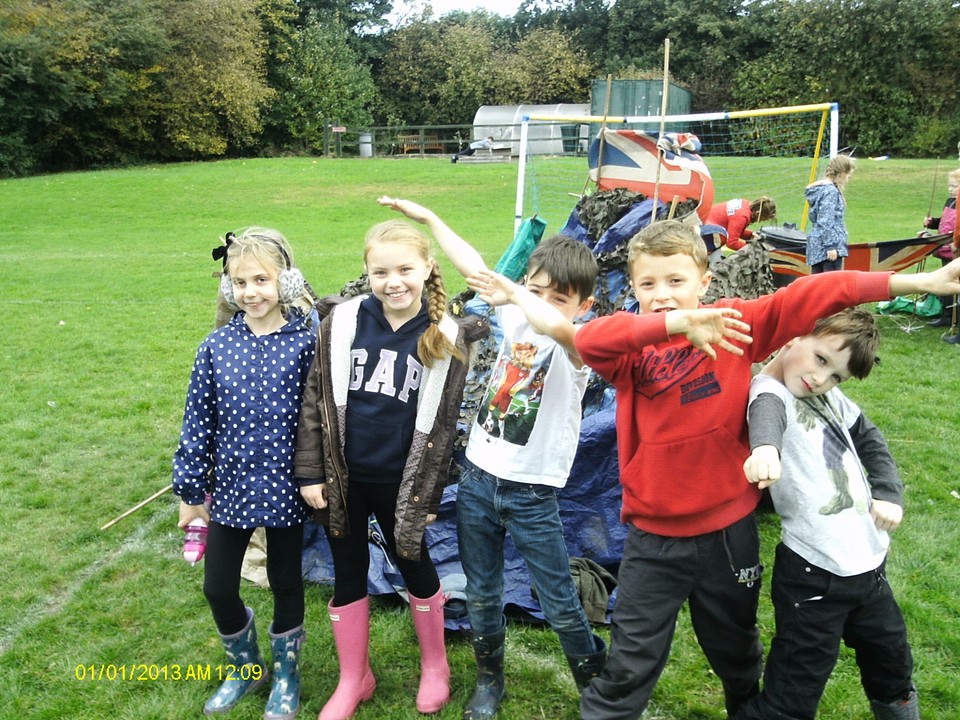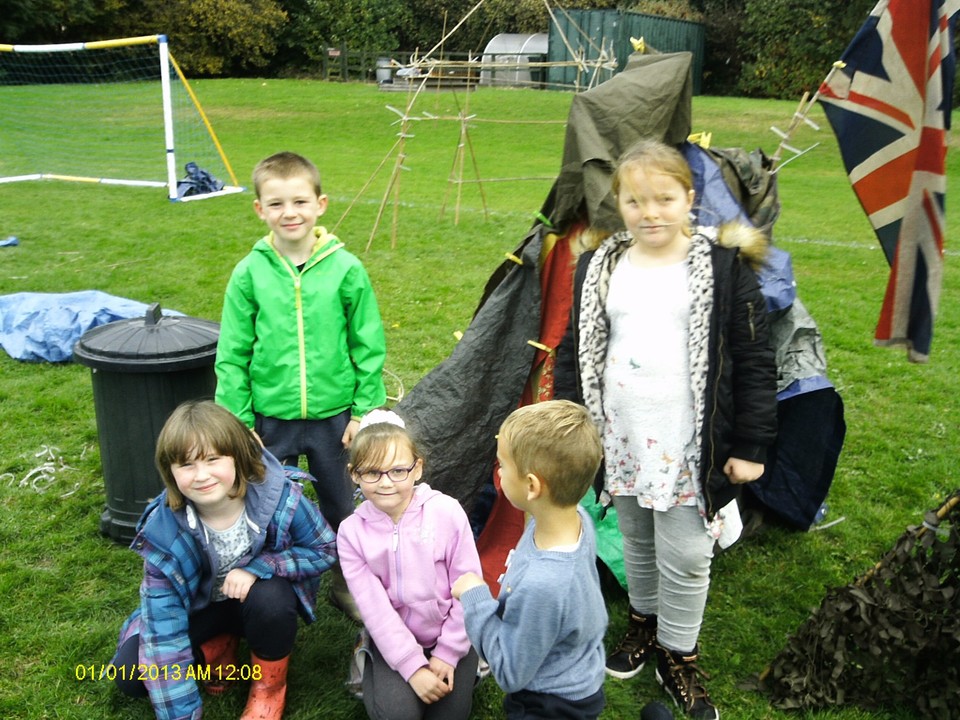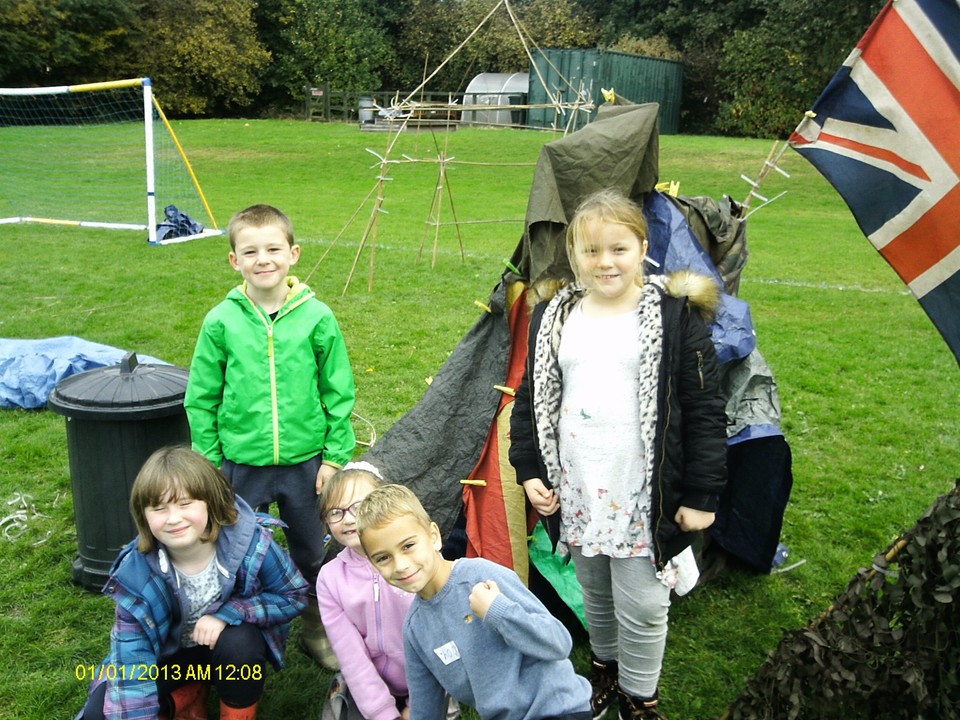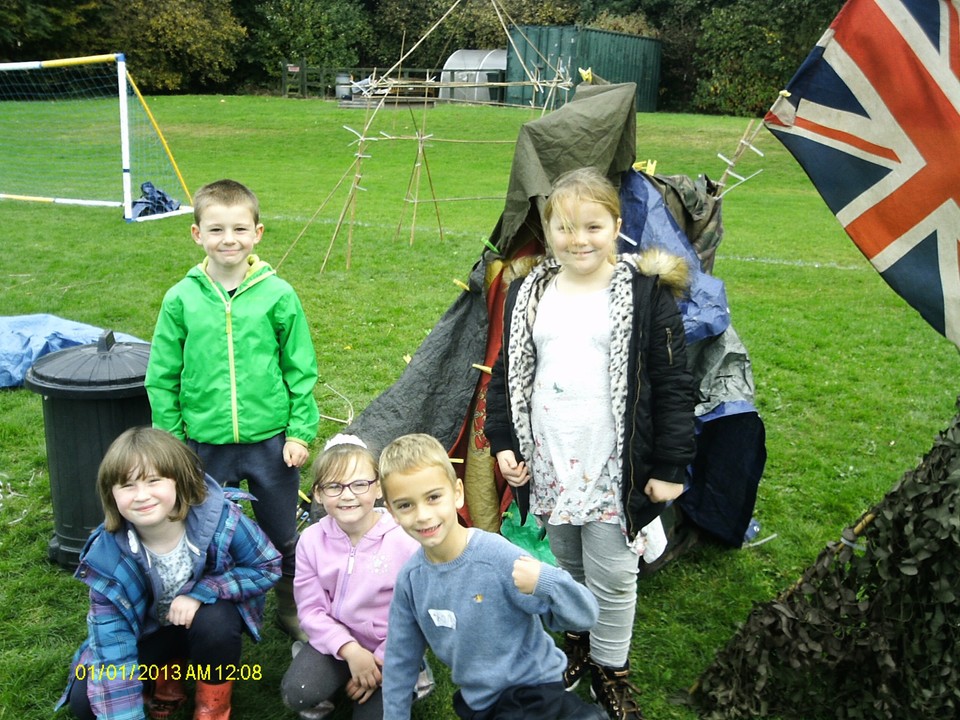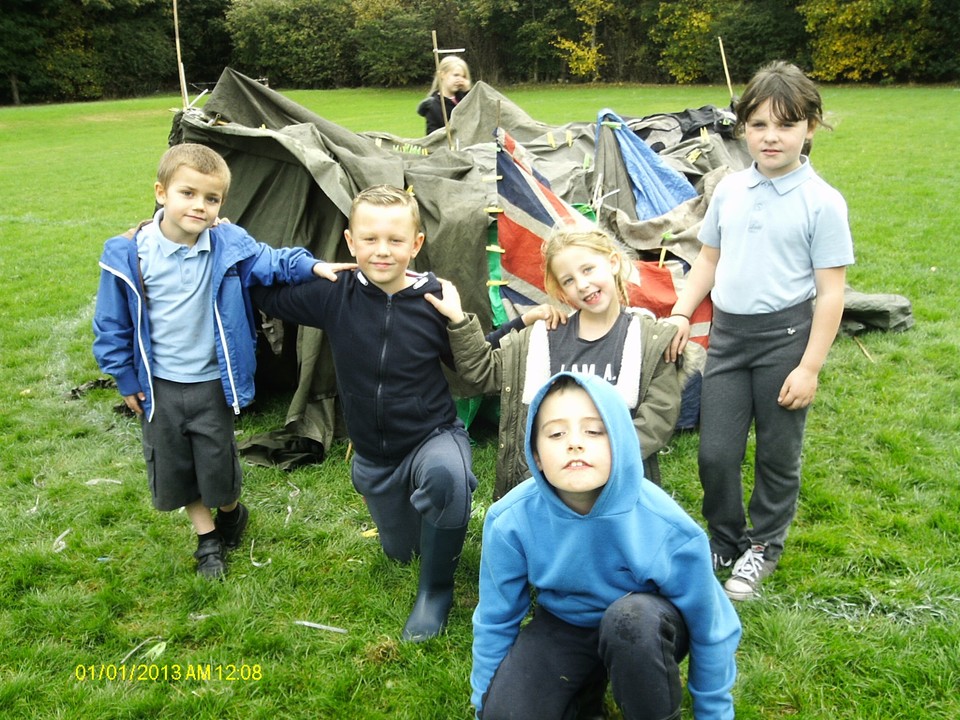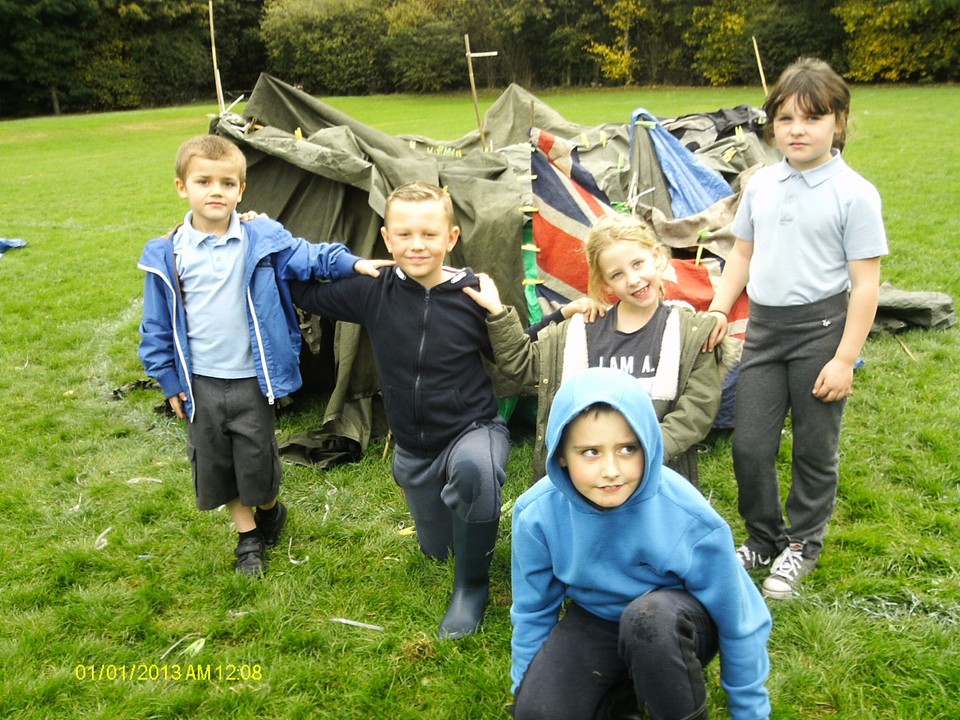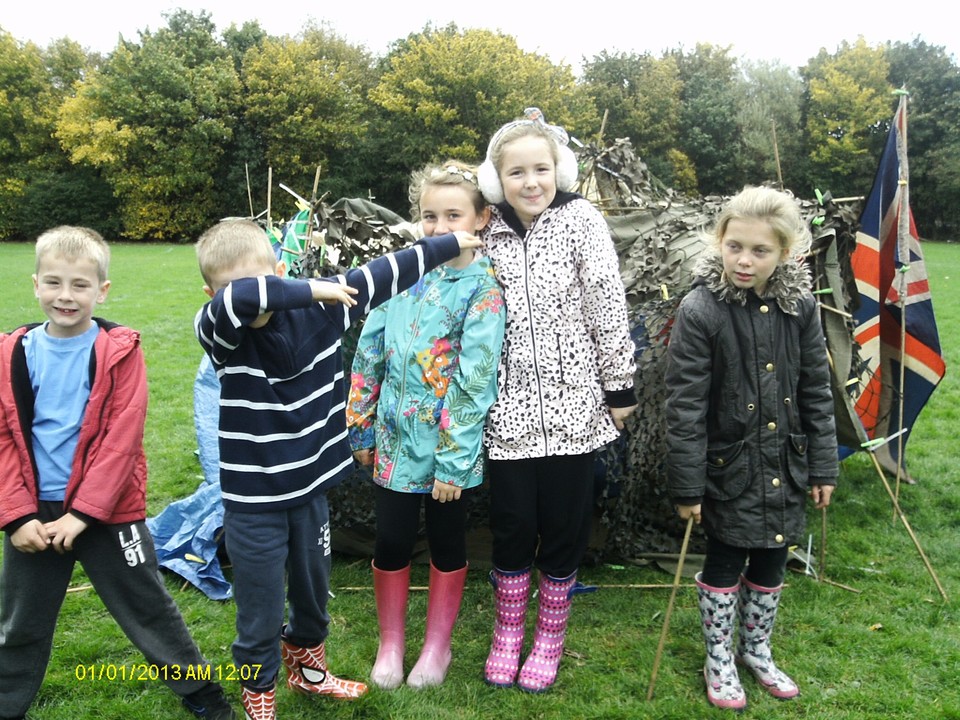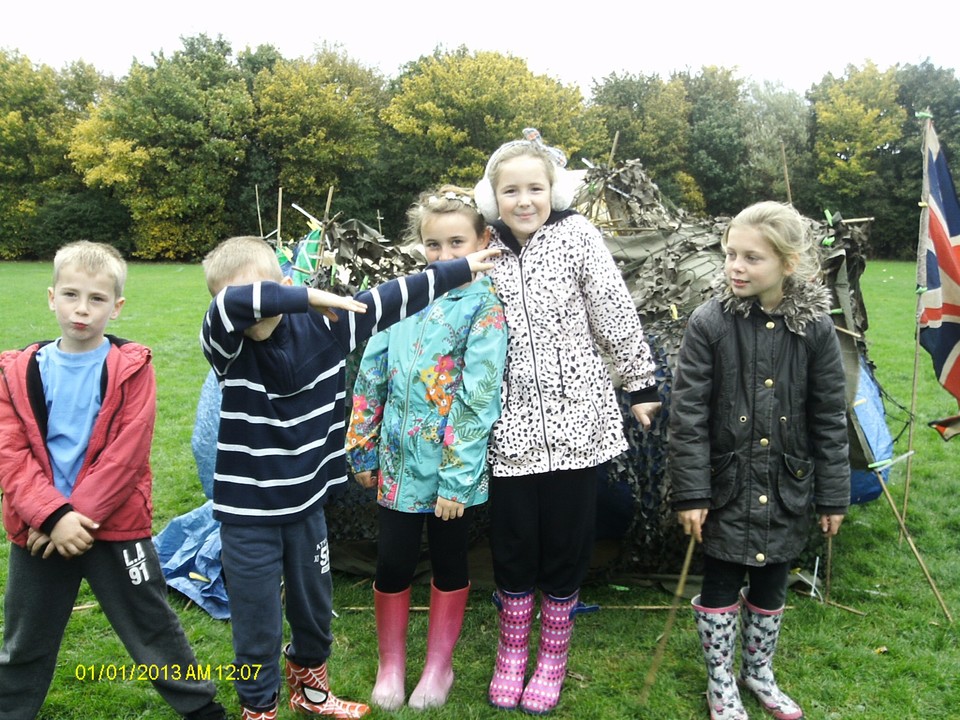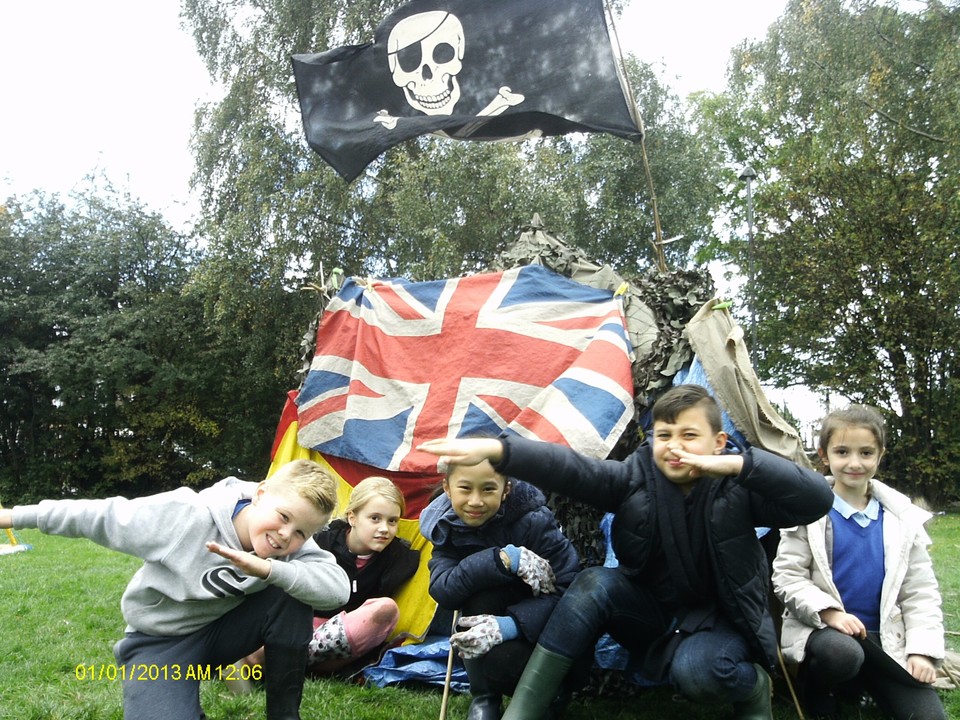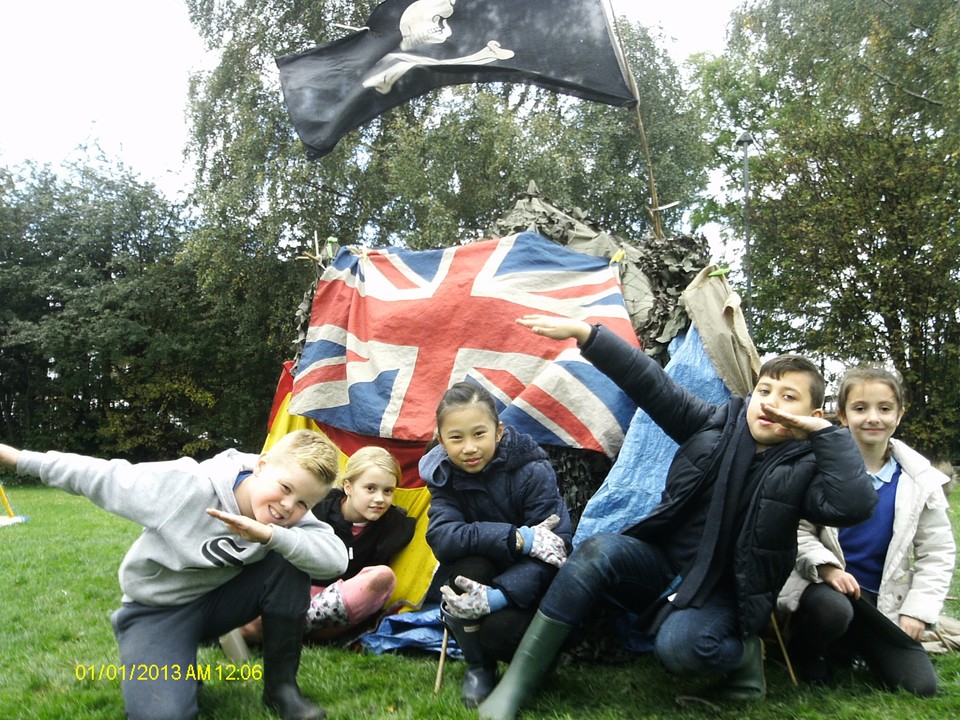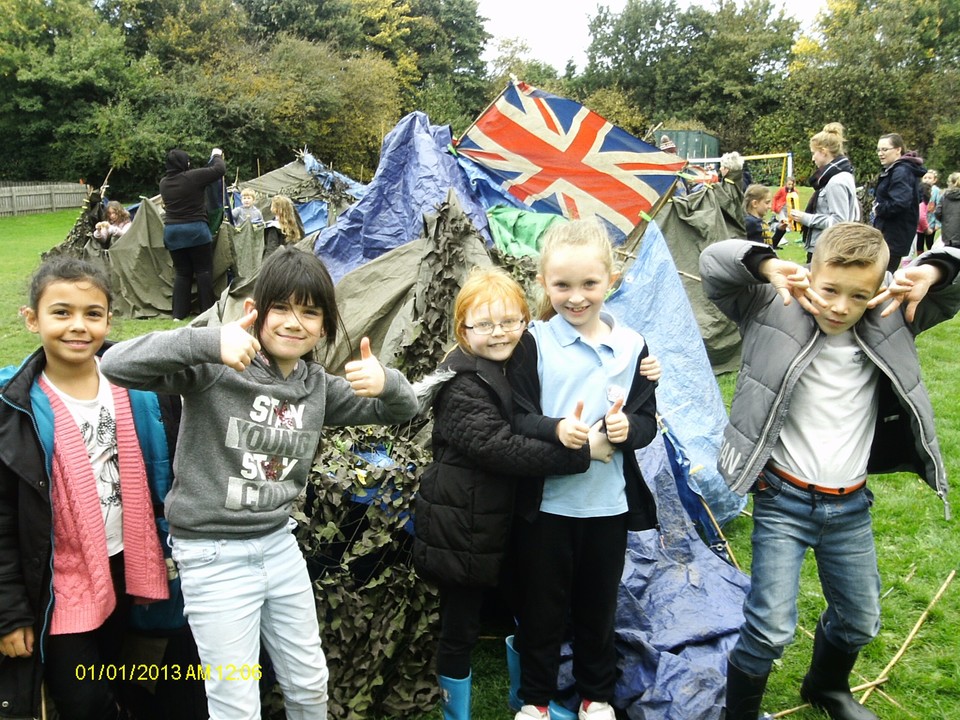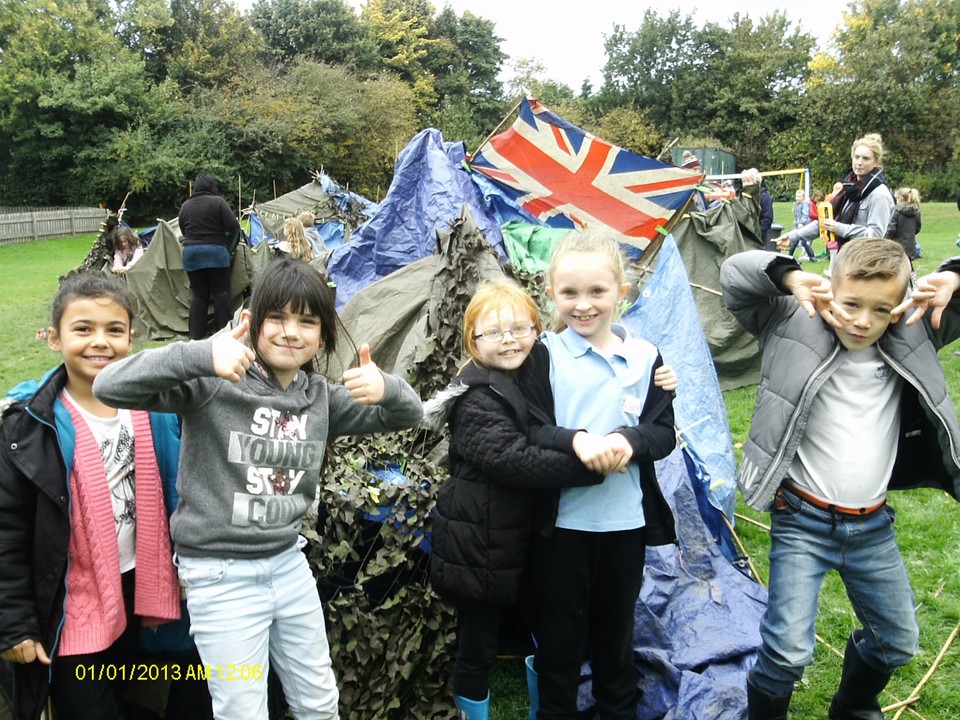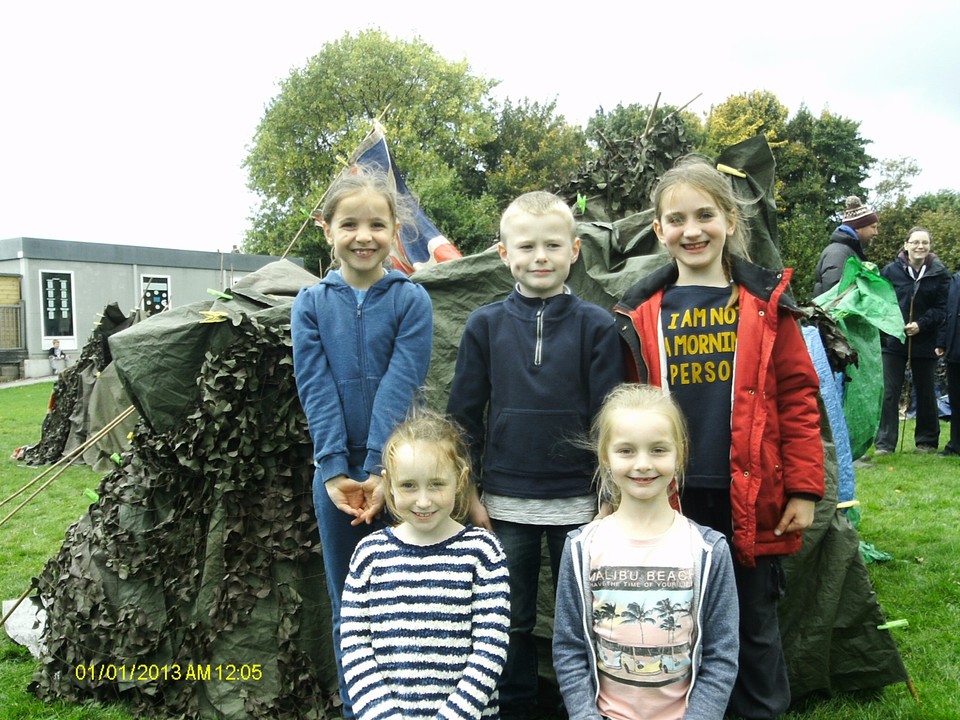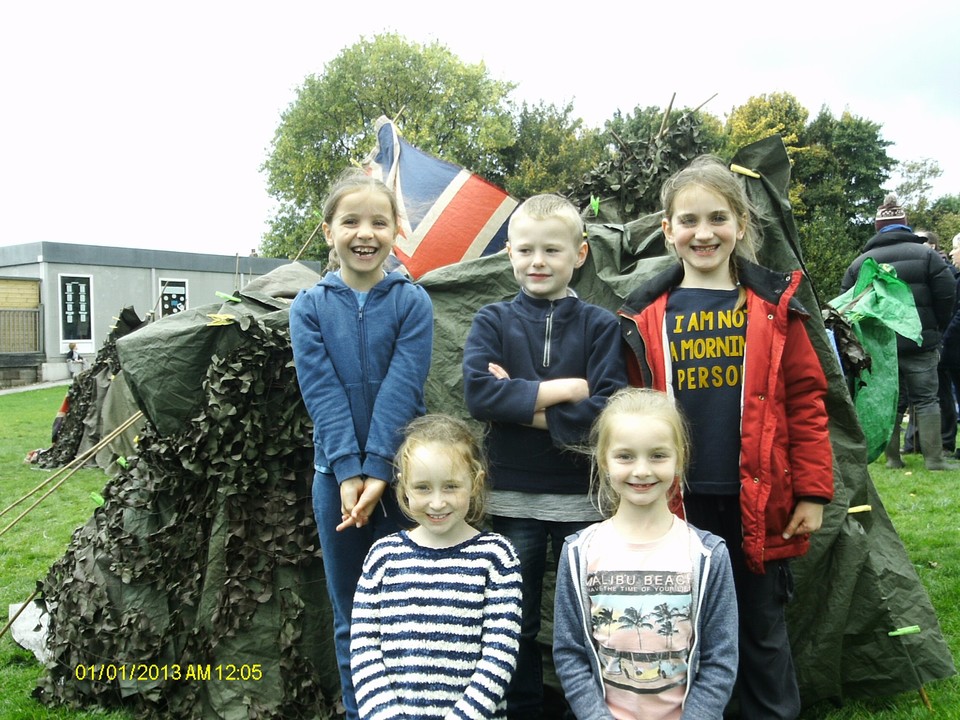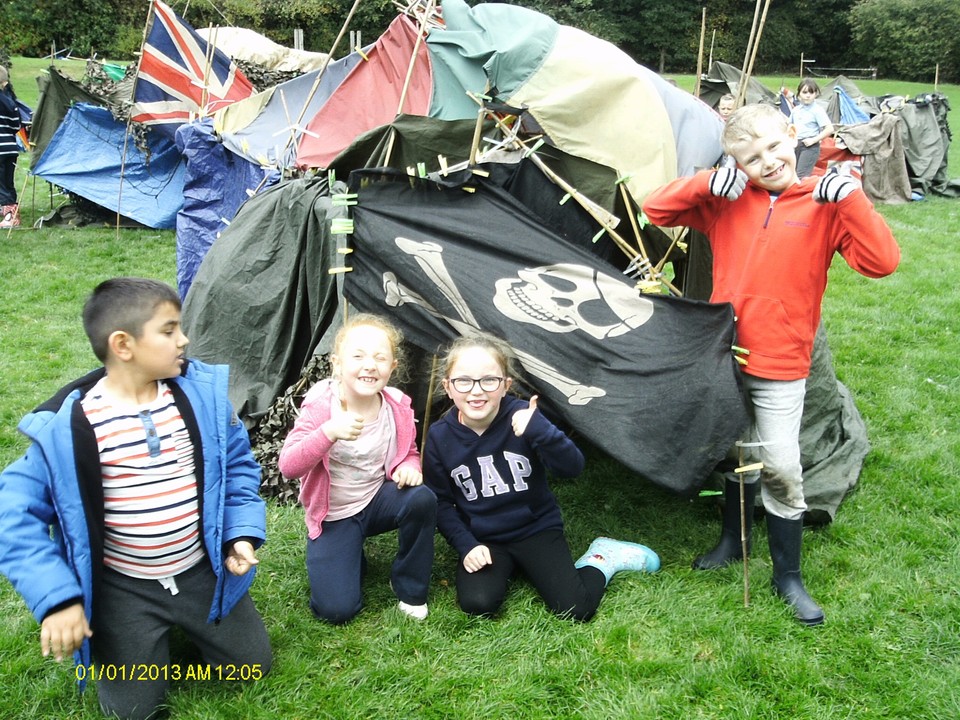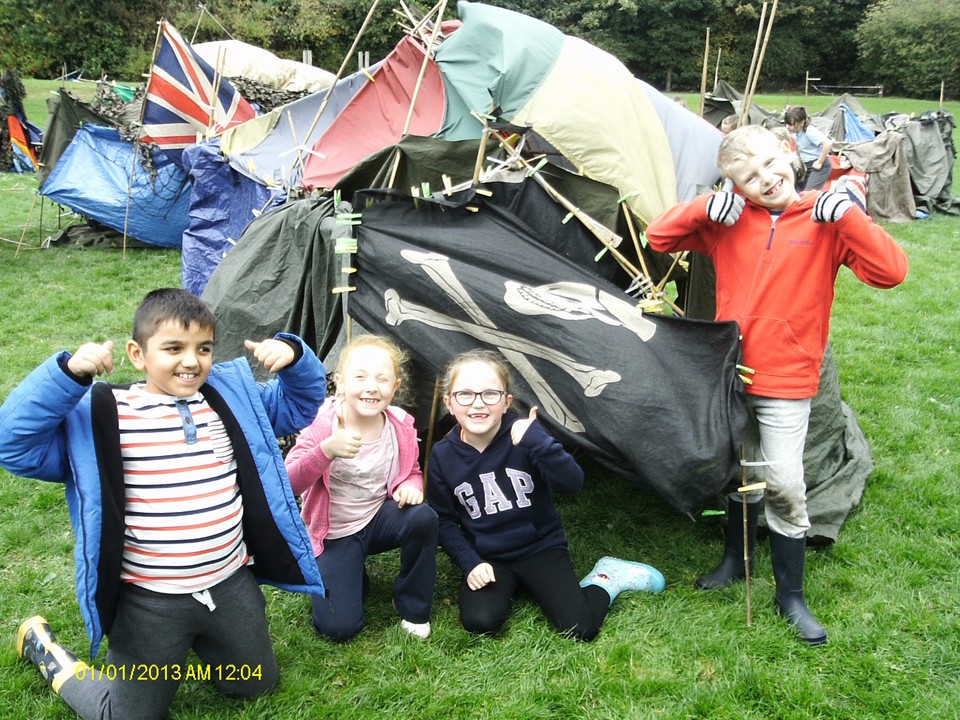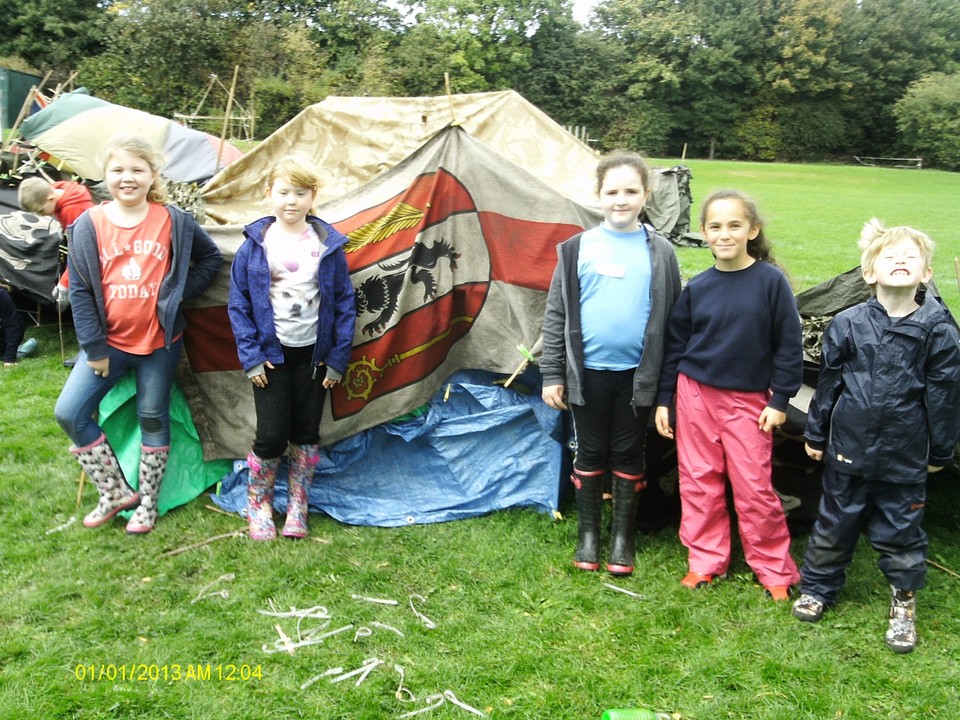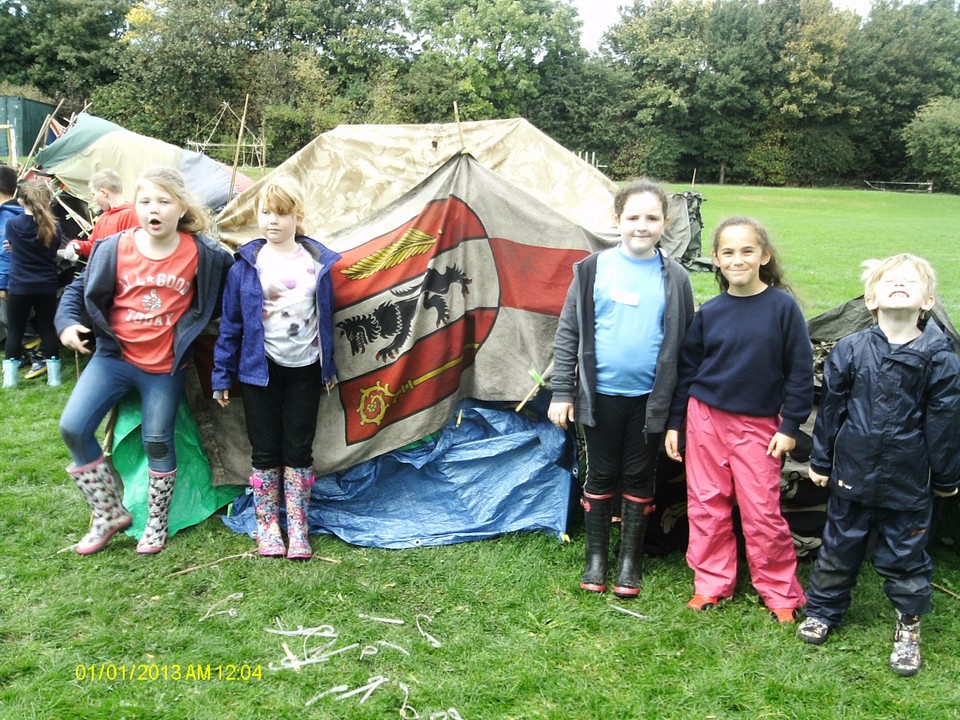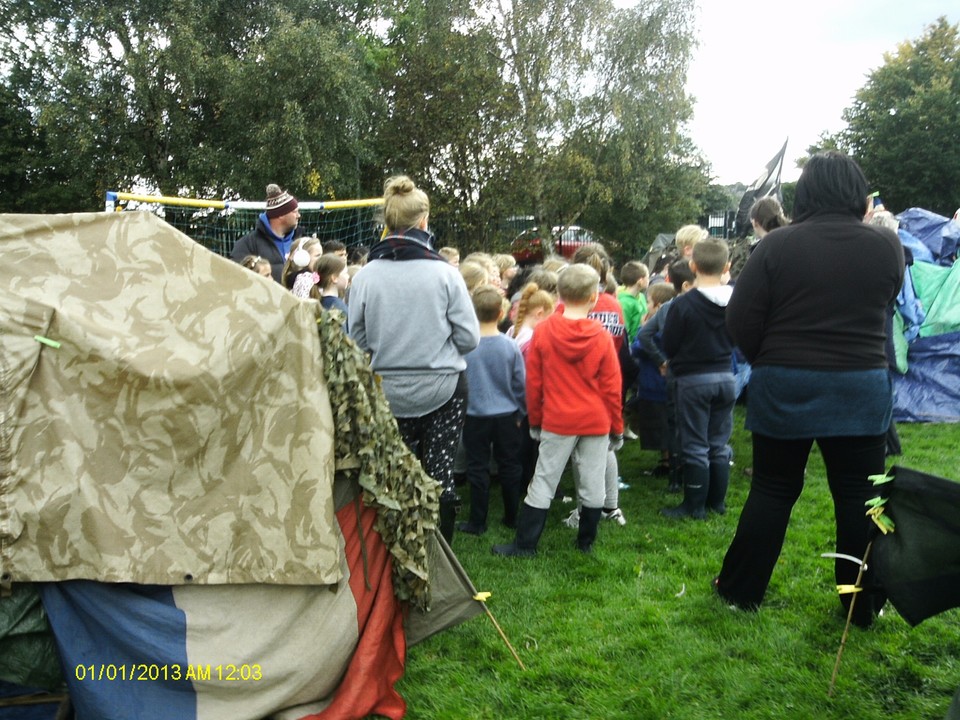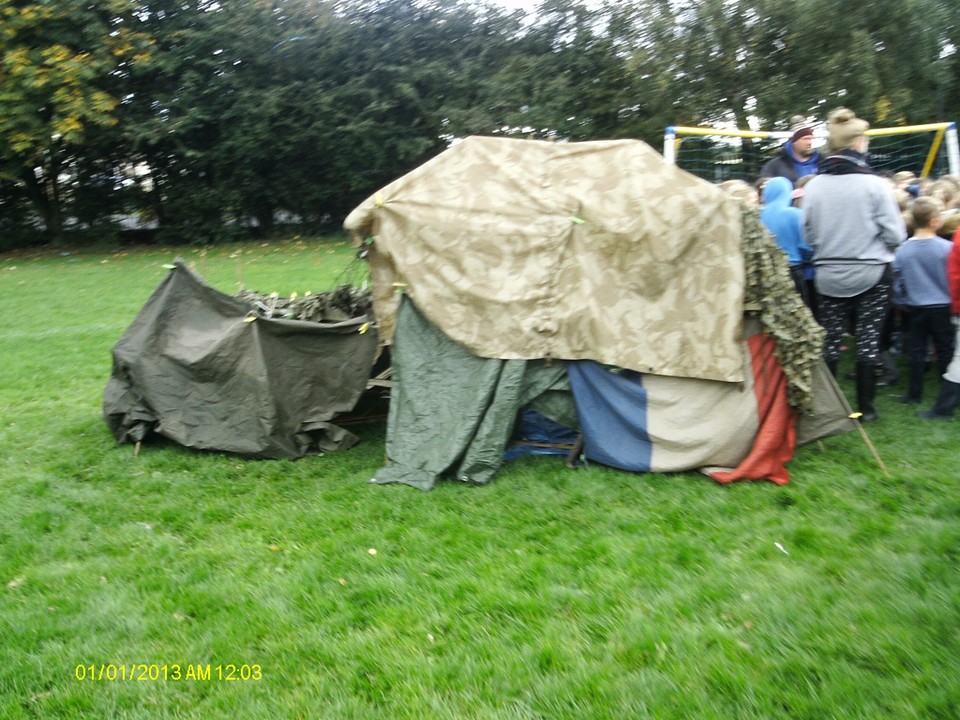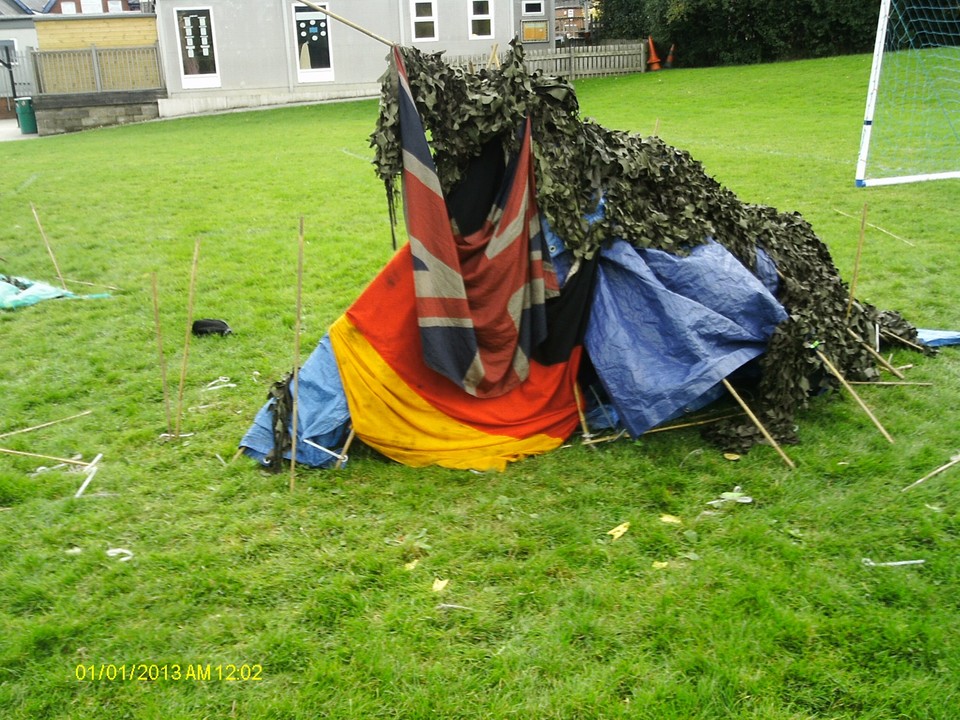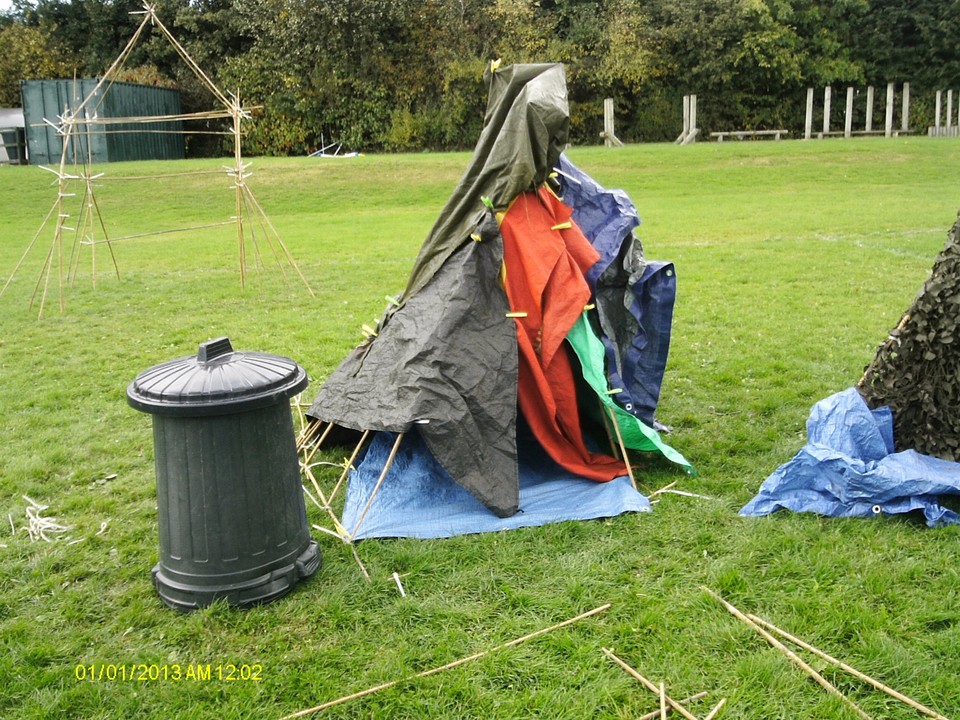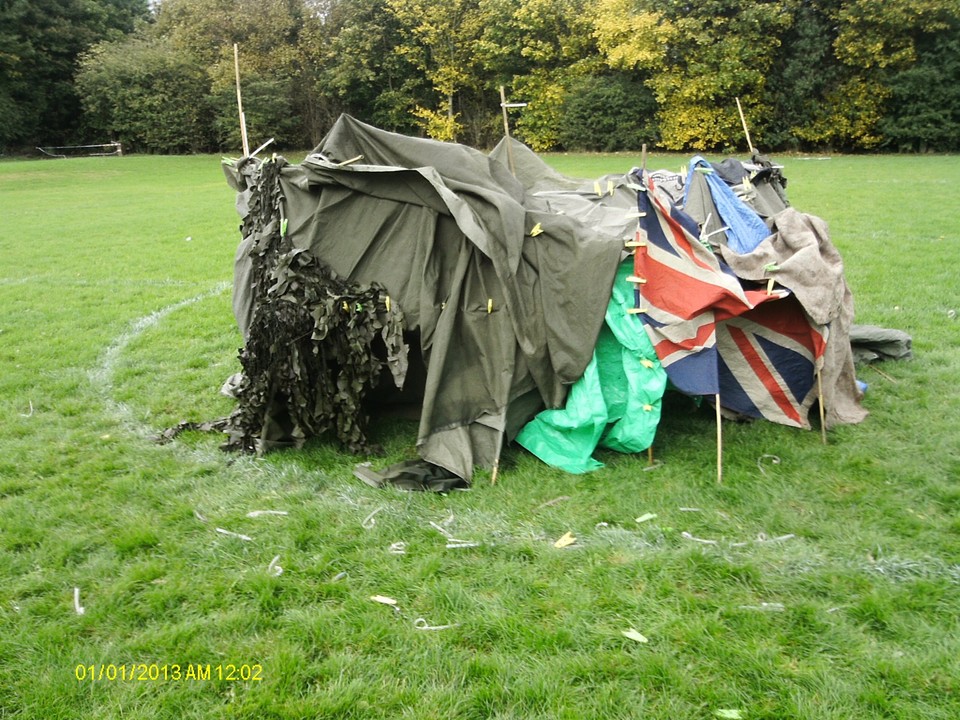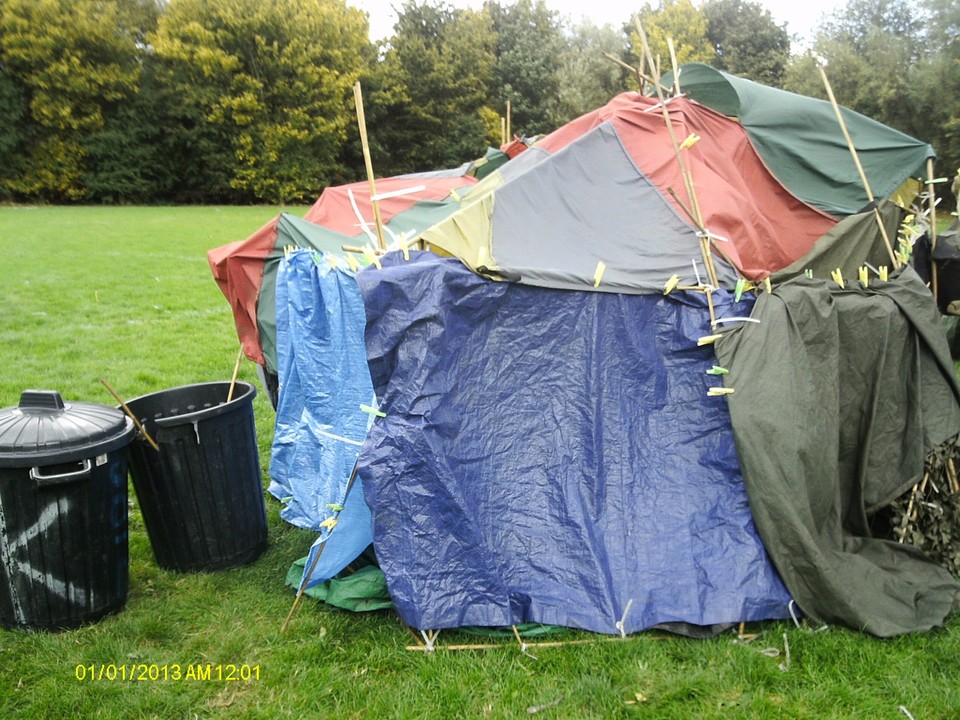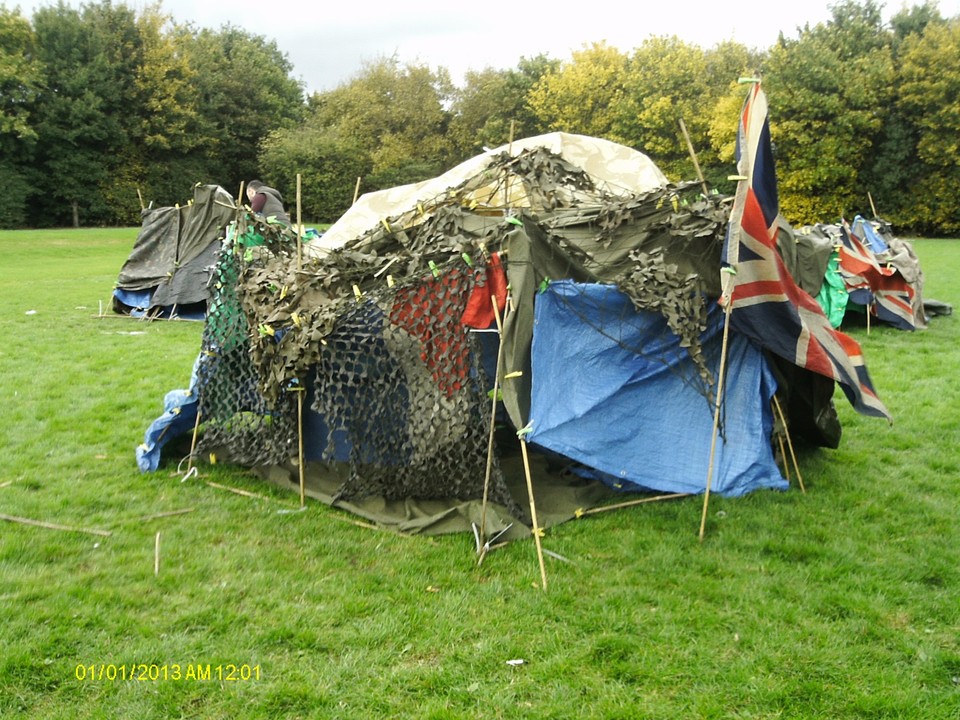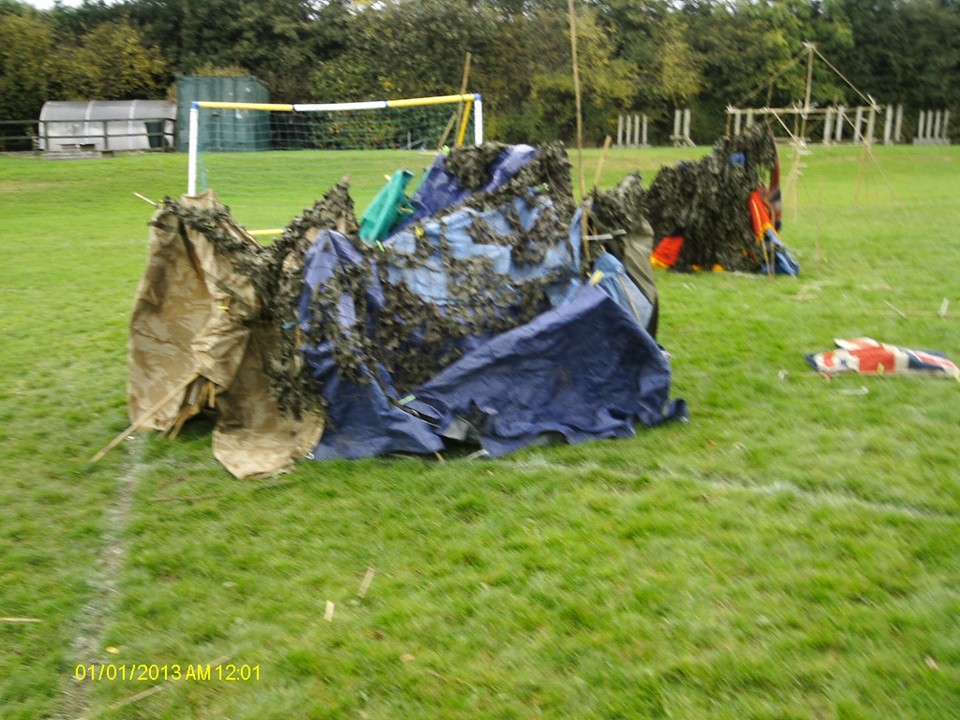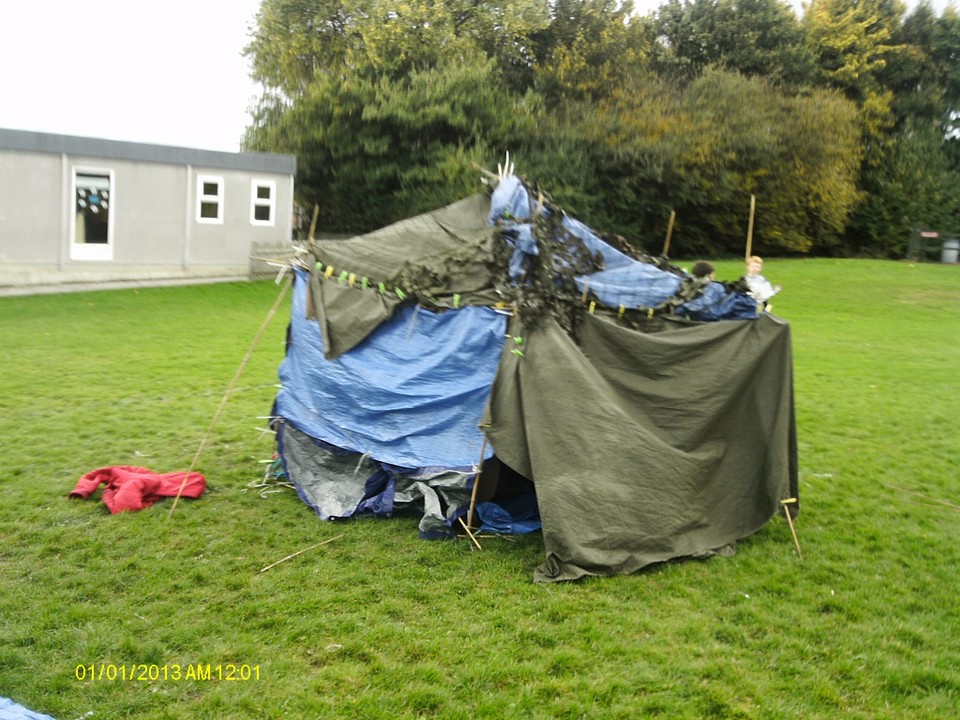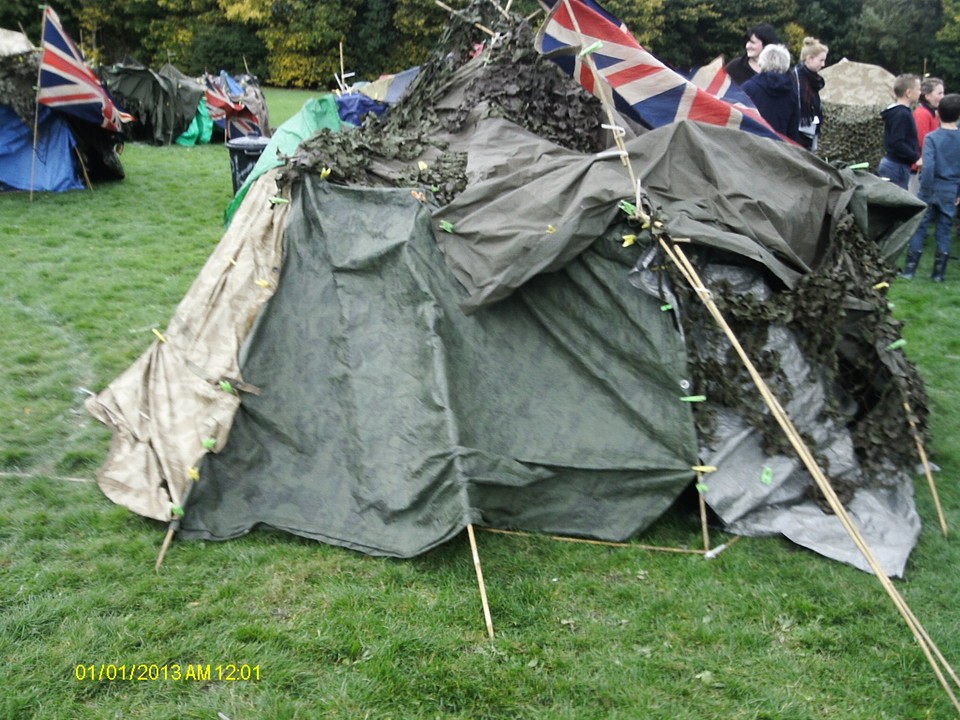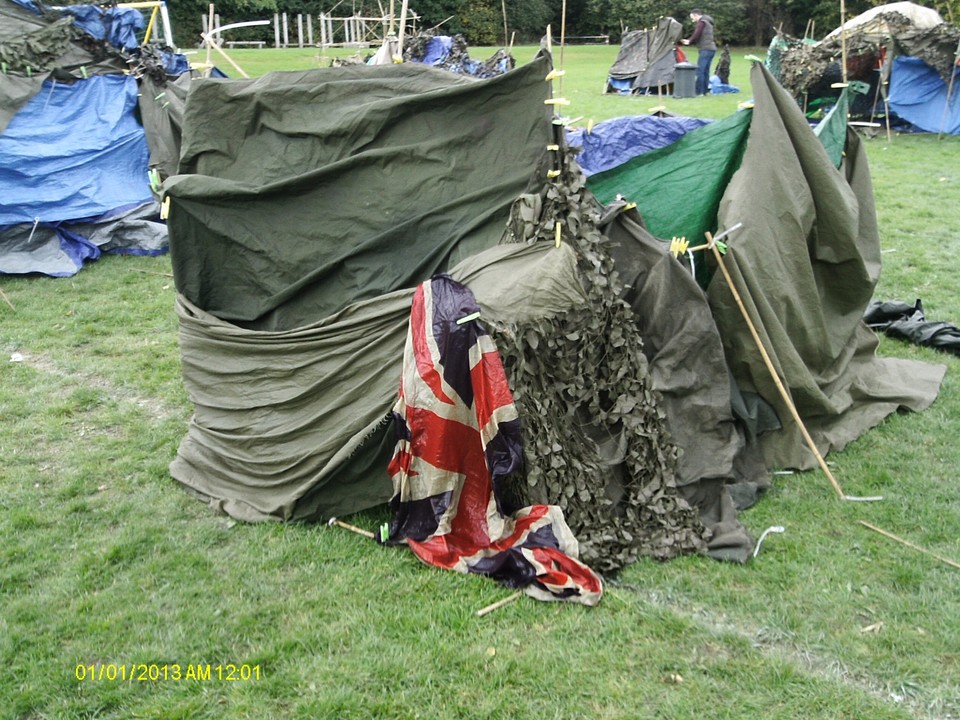 'The Age of Stone' has been the theme of Lower Key Stage 2 this half term. They have been learning about the Stone Age, Bronze age and the Iron Age. As part of this theme they spent the day 'den building.' They spent the morning in the hall designing and building a prototype, using sticks and plasticine. In the afternoon they headed out onto the field and in small groups began to build their dens. They were given various materials and each den had to be watertight and big enough to house all members of the group. It was a fantastic experience that encouraged the children to work as a team and enter into discussions with each other.
Welcome to Thorpe Primary School
We would like to extend a very warm welcome to all visitors to this site. Whether you are an existing parent or potentially a new parent, we hope that you find our website informative, useful and a reflection of our wonderful school.
We are committed to ensuring that all children leave our school with the skills they require to make a positive contribution to society. Our staff team are positive, friendly and committed to our children, demonstrating a real enthusiasm for learning. Visitors to our school frequently comment on the warm, welcoming atmosphere, purposeful environment and how fantastic our children are.
We are a dedicated team with high aspirations to become an outstanding school. Our School Development Plan is available to view on this website. Our constant self- evaluation drives us forward; we are always seeking ways to develop our practice to ensure that all of our children have the very best chances in our care. This has led to a significant improvement in outcomes in the past two years, meaning our school is now performing at its best ever level.
We recognise the crucial importance of a three-way partnership between school, children and parents/carers and endeavour to build positive relationships to ensure that all of our children reach their full potential.
Deborah Park Alexandra Wilks
Headteacher Deputy Headteacher
Latest School Events Events
Autumn Mid-term

21

Oct

2016
Early Years Junk Modelling Morning

31

Oct

2016

9:00 am - 10:00 am
Parents' Evening

01

Nov

2016

3:15 pm - 5:15 pm @ Main School Hall
Parents' Evening

02

Nov

2016

3:15 pm - 6:15 pm @ Main School Hall
Early Years Junk Modelling Afternoon

03

Nov

2016

12:30 pm - 1:30 pm @ Nursery