Term Dates and the School Day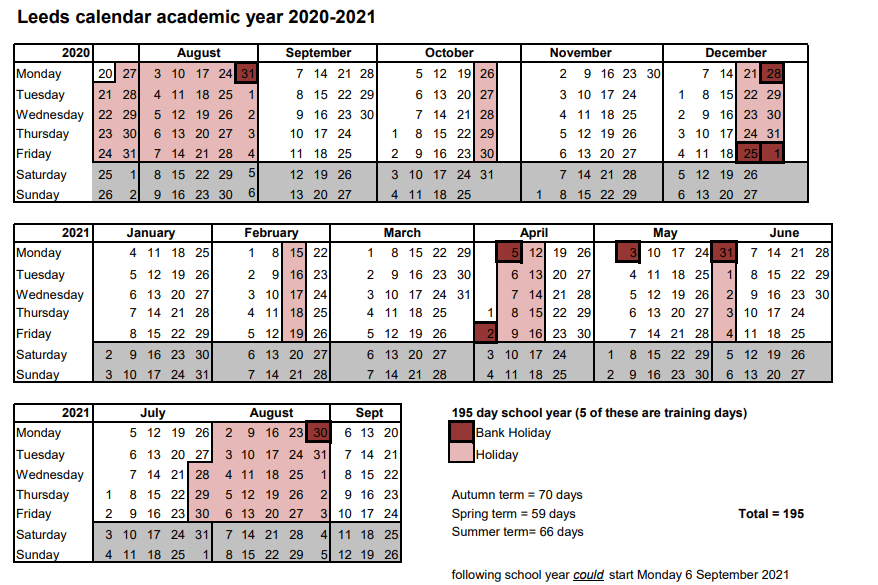 Training Days 2020 - 2021
No Pupils on these dates
Monday 7th September
Friday 18th December
Monday 7th June
Monday 26th July
From September 2020, in order to control gatherings and minimise unnecessary contact, we are operating staggered start and finish times as per government guidance.
On arrival, pupils will be met by a member of staff from their class and will be taken straight into their classroom.
They will be brought to their allocated gate, at the end of the day, by their class teacher.
Pupils should be brought to and collected from school by one adult wherever possible to limit the number of people we have on and around the school site.
Wherever possible, parents and children should walk to school in order to alleviate parking issues on the roads around school in line with the local police directive.
Please ensure you adhere to the start and end times on the table below.
If you have children in different classes starting at different times, all children can be dropped off and picked up at the earlier times.