Sapphire Class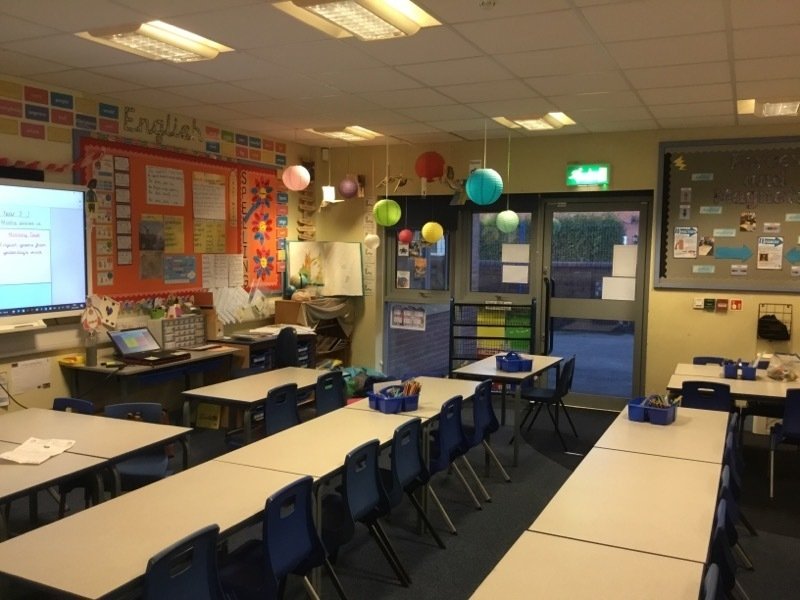 Important class information
Sapphire class are taught by Miss Aird with TA

support from Miss Faulkner, Mrs Watson and Mrs Holderness.

Please have your reading book in school on a Wednesday and try to read at least 3 times a week, i

f the book is finished please write in the reading record so it can be changed

Indoor PE is on Monday and outdoor PE is on a Wednesday, please make sure your child has the appropriate PE kit in school on these days

Parent reading morning is on a Wednesday between 8:45 and 9:15.
Home Learning
To support you, I will be uploading work onto this page that you can do at home and to support home learning.
Many of the tasks below may work better if you have a printer. If you do not however, you can use the worksheet idea and simply write the questions/answers in to the exercise book that will be sent home or talk about the worksheet together.
Reminder: when completing research tasks, please use child friendly search engines such as 'Kiddle' or get a grown-up to check the website is suitable.
Below is a subject guide detailing what topics we are currently covering up until Easter and then in to Summer 1.
Summer Term 2
As of this week (w.c. 8th June), our home learning is going to look slightly different again. Now that there are more children at school and with the way that the children have been grouped, the KS2 teachers are going to be providing similar lesson topics and activities that are differentiated for each year group. That way our children learning from home and learning from school are getting the same activities and the teachers in school can focus on the same topic for different year groups.
The English and maths tasks have been organised in to a simple timetable, showing an English/guided reading task and a maths task for each day. This is very similar to what was being provided before; I have just broken the activities down in to smaller chunks and distributed them across the week. The afternoon tasks (history, geography, science etc.) can still be found on the web below.
As always, this is all still optional and there is no requirement to follow the timetable or the web as is stated below. Please use the resources in whichever works best for you and your child.
Please continue to use Purple Mash and our ClassDojo page to show me your home learning.
If you have questions about the weekly timetable or home learning, please message me on class dojo.
Class Dojo
Stay in touch with Class Dojo! - We have set up a class Dojo page for parents and children to stay in contact with the class teacher. This can be done on the web page above or as an app (free to download). Please continue to use Purple Mash and the school website for home learning activities. Instructions and the code you need to access the page is in the document below.
Current class code:
Maths
English
Deliberate Travel - a website with some lovely geography resources/workbooks
Purple Mash
I will add 'to dos' on Purple Mash over the up coming weeks that link to what we are learning in school or what we should be learning learning this term. Children can complete these tasks online and submit to me to mark. Children should know their login and password. These will cover a wide range of topics and learning but Purple Mash is particularly good for spelling practise and times table practise.
Don't forget to click 'Hand In' so I can see the wonderful work have you completed.
We are now signed up for Serial Mash which is a part of Purple Mash where children can access online books and activities related to them. This document shows what to do to access these.
General Home Learning Ideas
Sign-up guide for Classroom Secrets Kids - a free learning hub with year group specific activities.
Classroom Secrets Home Learning - a pack of activities covering maths, writing, reading and grammar
Twinkl Home Learning Packs [Click here to access the twinkl resources for free by setting up an account and using this code:CVDTWINKLHELPS]
Twinkl Home Learning Hub - age appropriate activities in line with curriculum objectives, updated daily.
BBC Teach Bring the Noise - music skills game
Virtual field trips - take a journey across the globe from the comfort of your sofa!
DfE List of Useful Websites - a list of useful website for home learning [English, Maths, Science, PE, SEND and mental well being]
Time capsule booklet - we are looking to put together a time capsule to document this unusual time. We would love it if you could fill some of this in.
All About Me time capsule activity
Letter to Myself time capsule activity
Previous Home Learning: Summer Term
Optional Timetable w.c. 6.7.20 Activity Web
English
Chapter 5 and activities Grammar glossary
Spelling
Maths
Geography
Optional Timetable w.c. 29.6.20 Activity Web
English
Chapter 4 extract and activities Grammar glossary Diary planning sheet
Spelling
Maths
Multiplication activities Mon-Fri
Geography
https://www.bbc.co.uk/bitesize/articles/zc3gp4j
PE
https://www.youtube.com/playlist?list=PLYGRaluWWTojV3An2WEgsQ4qGFy_91jDL
Music
https://www.bbc.co.uk/bitesize/articles/z4gmt39
Optional Timetable w.c. 22.6.20 Activity Web
English
The Explorer extract Week 4 activities Grammar glossary
Spelling
Maths
Subtraction activities Mon-Fri
PE
Optional Timetable w.c. 15th June Activity Web
English
The Explorer - chapter 2 and activities for the week The Explorer extract Planning sheet
Spelling
Maths
Geography
Layers of the rainforest - this doesn't need doing on these sheets, you could draw your own forest and label, but these might be useful for the names of the layers and different animals.
https://www.youtube.com/watch?v=eh5vIBKIEQM
History/PSHE
PE
French
Optional Timetable w.c. 8th June Activity Web
English
The Explorer extract - please don't read the chapter until you have completed the prediction tasks on Mon-Wed.....spoilers!
https://www.theickabog.com/read-the-story/
Maths
Spelling
Geography
Useful links: https://www.actionaid.org.uk/school-resources/resource/ks2-amazon-rainforest-brazil-package
https://www.bbc.co.uk/bitesize/clips/zfp34wx
https://www.youtube.com/watch?v=PVphOVOr6i0 [Live on Wed 10th, 11am]
French
Week 10 activity web (w.c. 1.6.20)
Reading
Fantastic Mr Fox extract VIPERS questions
English
Spelling
Maths
Inverse calculations activity Capacity PowerPoint Activity [Feel free to do this as a practical activity with measuring jugs/containers and water]
Capacity PowerPoint Activity Answers [Slightly harder, more problem solving questions]
You don't need to do both capacity activities, unless you would like to.
Science
PowerPoint Life Processes Sheet Living, dead or never alive sheet
History
BBC Bitesize - What did the Romans invent? Roman inventions
French
Animal help sheet and matching activity
PSHE
English
Reading
Extract: Face to Face with a Manatee Questions
Maths
Place value arithmetic and problem solving Mass PowerPoint 1 Activity 1 Mass PowerPoint 2 Activity 2 Answers
Spelling
Geography
History
Viking Information Viking life task
Science
Magnet information Magnet facts Magnets Friction
French
English
Writing Task Extract: The Diary of a Lively Labrador Punctuating speech (bigger version)
Reading
Maths
Division questions Turns/Angles Powerpoint 1 Turns/Angles Powerpoint 2 Activity 1 Answers Activity 2
Spelling
Geography
History
Science
Fossilisation process Pictures
Week 7: Activity Web 1 Activity Web 2: VE Day
English
Writing Task VE Day information VE Day facts
Reading
Maths
Time information PowerPoint 1 Time PowerPoint 2 Activity 1 Activity 2 Answers
Spelling
English
Writing Task Example report Conjunctions Mat Fronted Adverbials Mat
Reading
Maths
Arithmetic and Reasoning: Addition and Subtraction
Measuring in cm PowerPoint Measuring length PowerPoint Measure Activity 1 Measure Activity 2 Answers
Spelling
'ee' family spellings Spelling Activity
Science
Types of Trees PowerPoint Tree sorting activity Tree identification checklist
Geography
History
http://www.primaryhomeworkhelp.co.uk/romans/entertainment.html
https://www.bbc.co.uk/bitesize/clips/zy98q6f
Previous Home Learning: Spring Term
Weekly Timetable
Want a little bit more of a routine to your home learning? Then follow these timetables. All the resources you need are on this page under their subject headings or the links are on the timetable. I will upload a new timetable each Sunday evening along with the resources. I will keep the weekly resource on for two weeks before removing them.
Week 3/4 - Easter Holidays
Don't forget you can upload work and pictures to Dojo to earn Dojo points
I have rearranged the page a little and all the current home learning will appear here at the top of the page. All previous home learning and additional websites will remain below.
Current home learning: Week 5 - for suggested activities, please see the timetable above.
English
Reading
Serial Mash [login to Purple Mash to access]
Spelling
Spelling w.c. 20.4.20 - Group 1 Group 2
Maths
Rapid Reasoning Questions - 4 quick fire daily questions to practise problem solving skills
Fractions guidance for parents
White Rose Lesson Videos - all videos for this week's maths can be found here. Check the timetable for which lessons we're up to
Mon - Tenths as decimals: Activity Answers
Tues - Fractions on a number line: Activity Answers
Wed - Fraction of a set of objects 1: Activity Answers
Thurs - Fraction of a set of objects 2: Activity Answers
Fri - BBC Maths Challenge, TTRS, Purple Mash times table practise
Science
PowerPoint - Type of Nutrition
Earth Day
Earth Day is on Wednesday 22nd April. As a celebration of this day and one of your tasks this week, please visit the Earth Day section of the website above and pick an activity (or a few!) to complete. Don't forget to upload or email these so we can collect them all together.
There is also a live Earth Day science video every day at 11am this week on this channel: https://www.youtube.com/user/maddiemoate. The videos this week are focussing on loads of different aspects of planet Earth to help celebrate Earth Day.
Geography
See task on timetable.
History
See task on timetable
Computing
Art
Home Learning - Maths
We have started looking at money in maths. We will be converting money from pounds to pence and vice versa, as well adding amounts of money to find a total and subtracting amounts of money to find change.
As well as the topics below, please continue to practise mental maths using add, subtract, times and divide, times tables [2,3,4,5,8,10 to begin but further if confident] and re-capping other mathematical skills like written methods of addition, subtraction, multiplication and division.
Basic Calculation Skills
Methods of multiplication and division
Rapid Reasoning Questions - 4 quick fire daily questions to practise problem solving skills.
Pounds and Pence:
Converting money:
Adding money:
Subtracting money:
Finding Change:
Statistics
Bar Charts:
Pictograms:
Tables:
Other statistic resources [Use the Twinkl free login at the top of this page]
Fractions