Welcome to Opal Class
Click here to view this half terms homework
Click here for PSHE curriculum plan
Monday afternoon is our indoor PE day and Wednesday is our outdoor PE day. Please bring both kits each week.
It has been another eventful week! Children in Need was lots of fun and the children really enjoyed being dress up!! We raised lots of money for the charity, which is what it's all about!! We have introduced our Christmas production to the children!! They have been really enjoying learning the songs with year 2.
English
In English the children have been learning the story of Rama and Sita. They have thoroughly enjoyed it. They have focussed on the character descriptions and using adjectives to describe how they might be feeling at different parts of the story. They have also sequenced the story and written sentences for each picture to tell the story. written up their findings on Autumn. Their handwriting, spelling and punctuation has improved tremendously.
Maths
In maths we have been looking at addition. The children have been using maths apparatus to complete simple addition questions and missing number problems. We also had a fun maths lesson with Year 5, working on laptops to do the Timetable Rock Star game! They loved it and are now learning their two times tables.
R.E
In connection with out theme, the children ave been learning about the Hindu festival of Light, Diwali.
Phonics
Children have been put into their relevant phonics groups and have been working hard on their phonic sound and a tricky word, each day. We have been impressed with how the children have been focused and working so hard in phonic sessions too!!
Reading
Children have all received their reading books and reading records. All children will read with both Miss Warner and Mrs Hudson 1:1 every week. If they have read at least three times and they have read all of their book, we will then change their book. We encourage children to re-read their reading books to encourage fluency and understanding. Many thanks with this.
Music
On Thursday afternoons Mrs Brooke is coming into teach year one Music. The children have really enjoyed it so far!
What Makes me a Superstar?
English
We will be focused on learning the fundamental skills of English as we become familiar with key texts. Our comprehension skills will include story retelling
and sequencing. We will be concentrating on sentence work as we compose a range of sentences, looking closely at spelling and punctuation.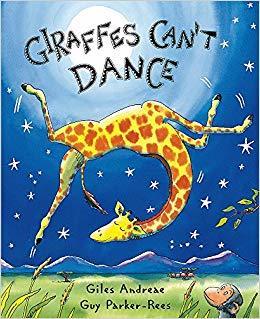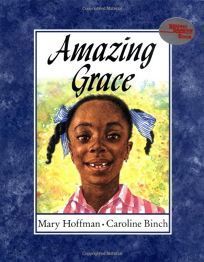 Maths
Place Value
Count to ten, forwards and backwards, beginning with 0 or 1, or from any given number.
Count, read and write numbers to 10 in numerals and words.
Identify and represent numbers using objects and pictorial representations including the number line, and use the language of: equal to, more than, less than (fewer), most, least.
Given a number, identify one more or one less.
Addition and Subtraction
Represent and use number bonds and related subtraction facts (within 10).
Add and subtract one digit numbers (to 10), including zero.
Read, write and interpret mathematical statements involving addition (+), subtraction (-) and equals (=) signs.
Solve one step problems that involve addition and subtraction, using concrete objects and pictorial representations and missing number problems.
PE
Travelling
Outdoors, we will be exploring walking through space in different levels and directions, using different body parts and at different speeds and flow (e.g. Softly/lightly).
We will learn how to walk efficiently, discovering walking technique, body awareness (e.g. use of arms) and time and energy.
Our walking will include different pathways, relationships (with others), walking at different speeds and levels.
Dance: Discovering movement
We will explore simple movement using different parts of the body in isolation e.g. tapping feet in time to the music.
Science
Identify, name, draw and label the basic parts of the human body and say which part of the body is associated with each sense.
PSHE
Physical health and wellbeing: Fun times/What keeps me healthy?
Food that is associated with special times, in different cultures
Active playground games from around the world.
Sun-safety
Know what a healthy diet looks like and its benefits.
Computing
We will use technology to organise, store, manipulate and retrieve digital content purposefully to create a healthy lifestyle poster.